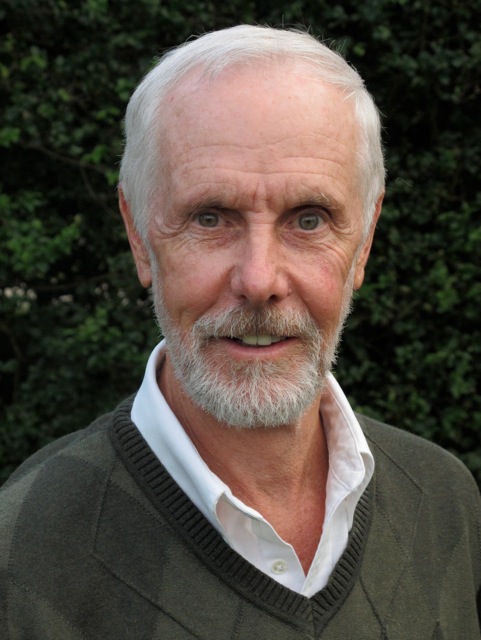 MESSAGE FROM THE EDITOR
Welcome to the official website of the Bermuda Ex-Police Officer's Association, now known as "Bermie Ex-Po". Our intention is to provide former and retired members of the Bermuda Police Service with a means of keeping in touch with each other, to record our collective history, and to encourage you to sit down and write about your own personal experiences so they can be recorded for posterity
Our Committee (CLICK HERE for details) is determined to ensure that "Bermie Ex-Po" is inclusive for all those who have served in the BPS, and through our website we try to bring us all closer together, whether you are still living here in Bermuda or you are many thousands of miles away.
I feel sure that as you leaf through its pages, our website will hold many fond memories for you, and will hopefully encourage you to let us hear from you. Please feel free to let us have your comments and suggestions via our website email address at This email address is being protected from spambots. You need JavaScript enabled to view it.
FIRST EXPO SOCIAL EVENT OF THE YEAR - We just held our annual ExPo Reception at the PRC on Saturday 25th February 2023, and you can CLICK HERE for an article and accompanying photos.
APOLOGY TO JOHN WRIGHT - In March 2015 we published a report that a man by the name of John Wright, who was believed to be the John Wright who served in the Bermuda Police from 1974-1982 had been convicted along with another man for conspiracy to import illegal drugs in the U.K. We have recently received reliable information that this person was definitely not our John Wright who served in the Bermuda Police. We apologize unreservedly for this error, and reiterate that the man convicted was NOT John Wright who served here in the Bermuda Police.
MAJOR FEATURES OF OUR WEBSITE - Listed below are the 4 major columns of our website with a brief explanation of each one.
We recommend when using our website that you use our Search Box at the top right of our Home Page. This is ideal if you are seeking specific information about any of our former colleagues. Just enter their name and it will list every reference to that name but bear in mind that if you enter a name such as "John Smith" it will list all articles listing the word "John" and all those listing the word "Smith".
Then and Now -

This is designed specifically for former and retired members of the Bermuda Police to tell their own stories about life in the BPS. It is open to anyone who has served for any length of time, no matter how short, and provides you with an opportunity to relate your personal history. We are keen to illustrate your story with photos if you can provide them.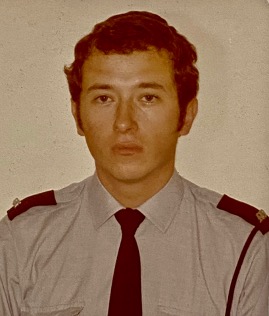 Roger Beschizza
CLICK HERE for our article on Roger Beschizza who served in the Bermuda Police from 1970-1974 mainly in Operations (Traffic) before returning to the UK. We had not heard from Roger in some 40 years until he recently made contact with us through our ExPo website. There are many more of our former colleagues about whom we have heard nothing since they left the Island. If this applies to you please do not hesitate to get in touch with us through our website at This email address is being protected from spambots. You need JavaScript enabled to view it.
CLICK HERE for our article featuring our good friend and colleague, the Late Detective Inspector Dudley Swan
.................................................................................................
Hall of Fame - This section is intended to honour the memories of former colleagues who are no longer with us. They are usually kindly submitted by family and friends, and we urge the families of our former colleagues to assist us in including their loved ones in our Hall of Fame.
CLICK HERE for our latest featured Hall of Fame article about our good friend and former colleague, the Late Frank Deallie, who served in the BPS from 1972-1999. The article was written shortly after Frank's passing in December 2018 and we are featuring it again after receiving comments from Frank's son, Ian, who recently read an article in the Royal Gazette about the 50th Anniversary memorial service for the Late Governor, Sir Richard Sharples, who was assassinated in 1973. Frank was the officer on duty at Government House on the night of the shooting and Ian recalled what he could remember about the impact the shooting had on his father. See the article below for the comments from Ian Deallie about his father Frank.
CLICK HERE for our article about Ralph Lindo who served in the Bermuda Police from 1969 - 2017.
.................................................................................................
Interesting Articles - This column features interesting articles written on a wide range of subjects related to the Bermuda Police Service or personal stories. We are delighted to receive articles from anyone who wishes to put pen to paper, and will assist with editing where necessary. You can submit articles and photos by email at This email address is being protected from spambots. You need JavaScript enabled to view it.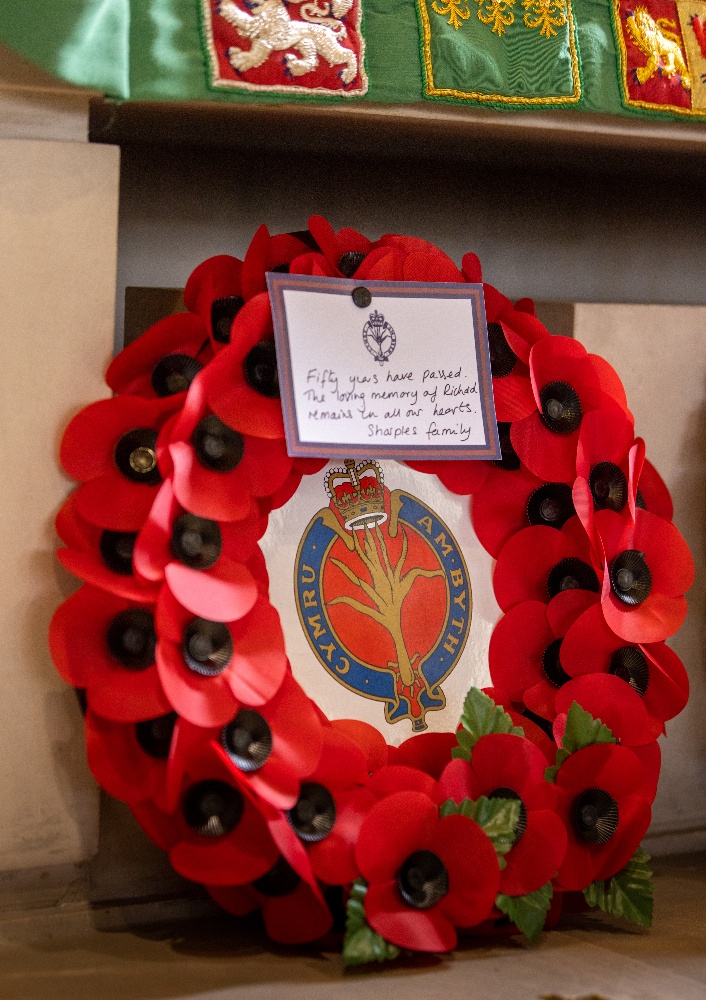 Wreath laid for the Late Sir Richard Sharples
CLICK HERE for our latest article reporting on a Memorial Service held in London on the 50th Anniversary of the assassination of our then Governor, Sir Richard Sharples in 1973. The article also briefly outlines the series of murders and violent crimes that took place in 1972-1973; the complex and thorough investigations carried out by the Bermuda Police with assistance from Scotland Yard, and the tremendous pressure under which they carried out their duties which had a negative psychological impact on many of the officers that is often overlooked.
CLICK HERE to read the article by George Rose about one of Bermuda's most dangerous and notorious criminals, Kenneth "Eggs" Smith, and in particular about his numerous escapes while in custody including from Casemates Prison. Chances are that if you served in the Bermuda Police between the mid-1960's and the early 1980's you will remember his exploits.
CLICK HERE to view our Article about the 78 young men and women who joined the Bermuda Police during the year 1973. Those still with us will hopefully be celebrating their 50th Anniversary of first putting on their blue uniforms. The article includes the names of all 78 of the 1973 recruits plus the dates of their arrivals, and we would be delighted to hear from any and all those who are still "wertical"!
......................................................................................................
Who, Where and When - This column features photographs submitted to us by former colleagues in which we challenge you to tell us who is in the photograph, when was it taken, and where was it taken? We usually give you a couple of weeks to figure out the answers and we then publish the correct results - if known - based on our collective memories. Please either email your answers to us or type in your comments in the "Comments" section below the enlarged photo. Editors note - We are still having problems with our Comments at the bottom of each page, so if you would like to answer the above queries please forward your answers to This email address is being protected from spambots. You need JavaScript enabled to view it.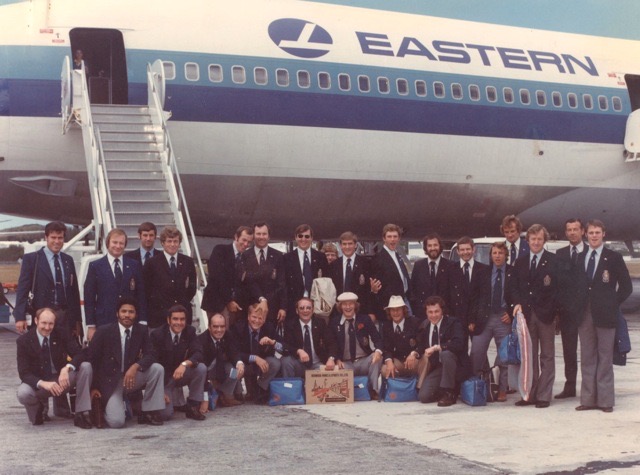 CLICK HERE to view our latest photo of a "Happy Touring Team" just about to board an Eastern Airlines flight. We want to know their destination; were they still happy with the result when they returned from their venture abroad; the sport they were playing (not exactly a difficult question!); and also can you name them all?
CLICK HERE
for our
photo of a smart young police officer wearing a khaki uniform as he directs traffic at Heyl's Corner in the days before we had the birdcage.
CLICK HERE to view our

photo featuring a group of sports "stars" wearing stripes!
___________________________________________________________________________________
Latest News and Press Releases - You will see the headings for both of these columns here on our home page, Latest News usually contains local news, often related to the BPS, that we believe will be of interest. Press Releases have usually been mainly about Police-related matters but as of now I will try to keep you up-to-date on the cornonavirus crisis locally by referring you to articles in our local media wherever possible.
On behalf of the Bermie Ex-Po Committee we wish all the very best to you and your families, and we trust that our website will provide you with an opportunity to think of good times as you stroll down memory lane.

No comments