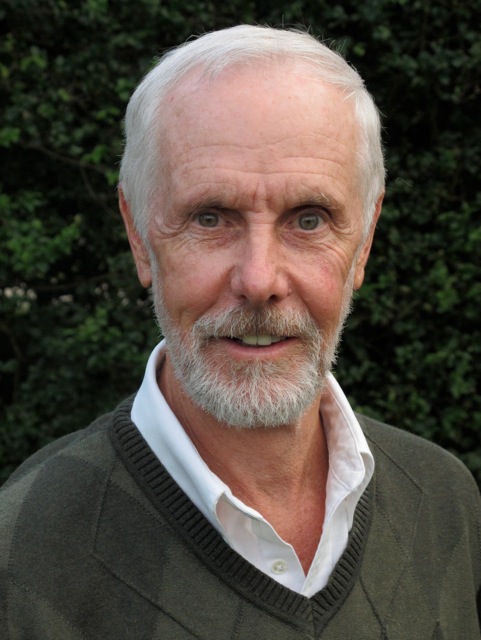 Welcome to the official website of the Bermuda Ex-Police Officer's Association, now known as "Bermie Ex-Po". Our intention is to provide former and retired members of the Bermuda Police Service with a means of keeping in touch with each other, to record our collective history, and to encourage you to sit down and write about your own personal experiences so they can be recorded for posterity
Our Committee (CLICK HERE for details) is determined to ensure that "Bermie Ex-Po" is inclusive for all those who have served in the BPS, and through our website we try to bring us all closer together, whether you are still living here in Bermuda or you are many thousands of miles away.
I feel sure that as you leaf through its pages, our website will hold many fond memories for you, and will hopefully encourage you to let us hear from you. Please feel free to let us have your comments and suggestions via our website email address at This email address is being protected from spambots. You need JavaScript enabled to view it.
ROUGH GUIDE TO WRITING 'THEN AND NOW' ARTICLES
One of the most popular sections of our website is our "Then and Now" column which is where our former and retired Bermuda Police Officers are encouraged to write their own life story and reminiscences of their time in the Bermuda Police. These can be as short as a couple of pages, or as long as you wish. Davie Kerr and Ray Sousa have set the example of writing extensively about their recollections! CLICK HERE to find a rough guide for writing your own "Then and Now" article. It is intended purely as a guide and we would be delighted to hear from you.
FEATURE ARTICLES
Then and Now -

This is designed specifically for former and retired members of the Bermuda Police to tell their own stories about life in the BPS. It is open to anyone who has served for any length of time, no matter how short, and provides you with an opportunity to relate your personal history. We are keen to illustrate your story with photos if you can provide them.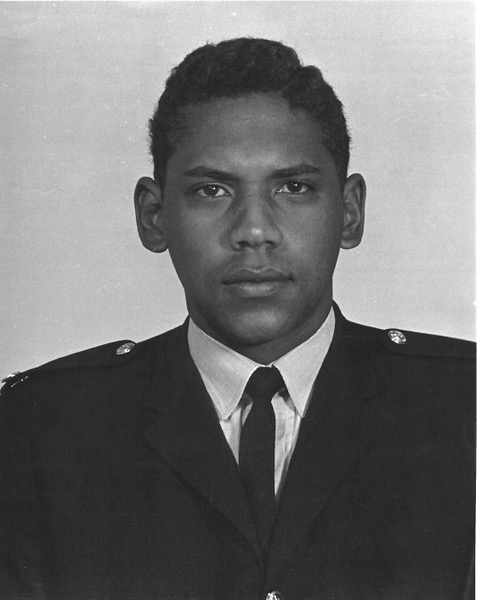 St. Clair "Brinky" Tucker
CLICK HERE for our latest article featuring our good friend and colleague, retired Inspector St. Clair "Brinky" Tucker who served in the Bermuda Police for 30 years from 1961 – 1992. Brinky attended Training Course #1 and went on to serve on the beat in Hamilton, in Beach Squad, Central Parishes, Cycle Squad, and in Narcotics, as Watch Sergeant in Central, Inspector OIC Prosecutions, Supreme Court Officer, Black Rod, OIC Airport Security, OIC Eastern, and OIC Hamilton at the time of his retirement in 1991. An outstanding sportsman, and much involved in a wide variety of community activities, Brinky has always found time for his wonderful family, and on the day we published this article he is a Grand Marshall for the Bermuda Heritage Day Parade 2022.
CLICK HERE to view our article about Robert "Bob" "RCS" Smith who served in the Bermuda Police from 1956 – 1965
__________________________________________________________
Hall of Fame - This section is intended to honour the memories of former colleagues who are no longer with us. They are usually kindly submitted by family and friends, and we urge the families of our former colleagues to assist us in including their loved ones in our Hall of Fame.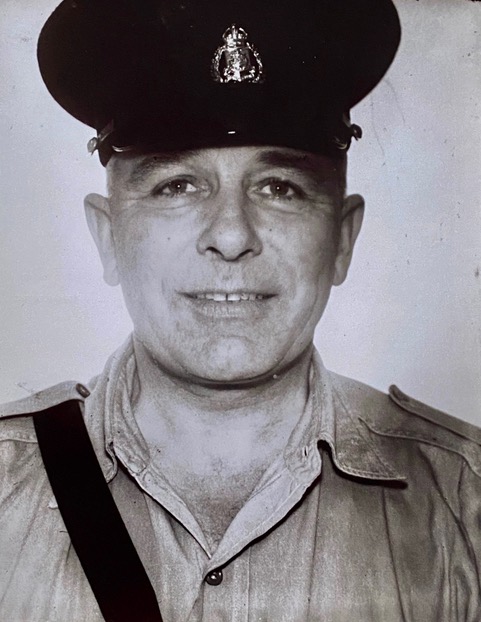 Insp. Alfred James "Jim" Amos
CLICK HERE for our latest article about the Late Alfred James "Jim" Amos who served in the Bermuda Police from 1931-1958, having initially arrived in Bermuda to serve with the West Yorkshire Regiment at the Prospect Garrison. Jim was a popular member of the Police Force and served for many years in St. George's before moving to Central Division where he also served in CID. An excellent shot, Jim was also well known for putting on shows with his amazing dog "Sparsa" who delighted audiences with high-level obedience and tricks.
CLICK HERE for our recent article about the Late Ernest "Ernie" Moniz.
_______________________________________________________________________
Interesting Articles - This column features interesting articles written on a wide range of subjects related to the Bermuda Police Service or personal stories. We are delighted to receive articles from anyone who wishes to put pen to paper, and will assist with editing where necessary. You can submit articles and photos by email at

This email address is being protected from spambots. You need JavaScript enabled to view it.
Our latest article, "Cup Match Stars and Memories" features a group of former Cup Match stars who met for a luncheon two days prior to this year's Cup Match in Somerset, and three of them were former police officers. Can you pick them out from the photo? The article also asks how many former police officers can you name who have either played in Cup Match or have served at Match Officials. Our article also mentions that the first player to score century in Cup Match in 1937 was a legendary police officer. Can you name him and do you think it is possible that a young cricket fan who was present on that historic day in 1937 could still be alive and well, and will no doubt be following this year's Cup Match with interest?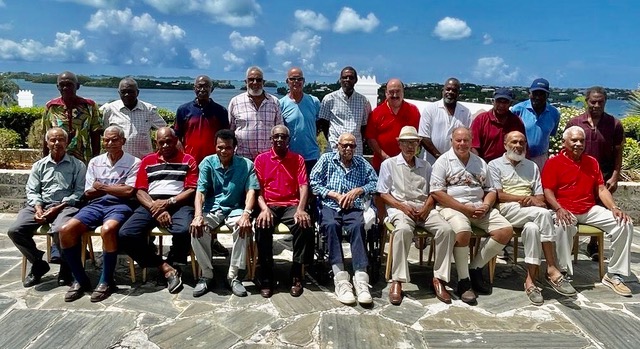 CLICK HERE for our latest article about the current situation regarding Covid in Bermuda along with personal insights from our Editor. We would also like to hear from you, wherever you are located, to let us know how you are coping, how has the pandemic affected you during the past 2 years, what are the latest rules where you're residing, and if you can offer any advice to our colleagues around the world about staying as safe as possible during this darned pandemic?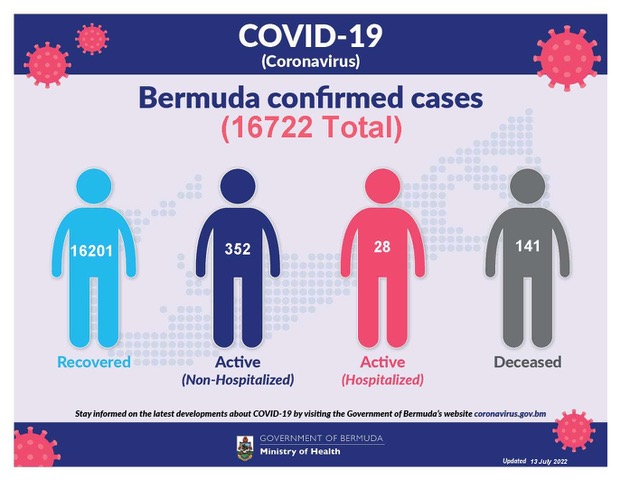 ____________________________________________________________________________________
Who, Where and When - This column features photographs submitted to us by former colleagues in which we challenge you to tell us who is in the photograph, when was it taken, and where was it taken? We usually give you a couple of weeks to figure out the answers and we then publish the correct results - if known - based on our collective memories. Please either email your answers to us or type in your comments in the "Comments" section below the enlarged photo. Editors note - We are still having problems with our Comments at the bottom of each page, so if you would like to answer the above queries please forward your answers to This email address is being protected from spambots. You need JavaScript enabled to view it.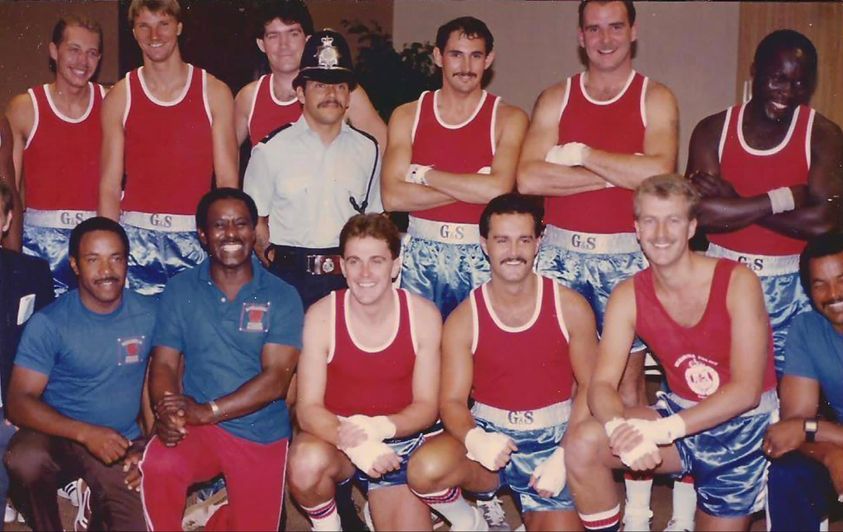 All Smiles - for now!
CLICK HERE for our latest photo which we found on our Expo Facebook page (courtesy Gail Correia). The group looks "fighting fit" and are all smiles, but we would like to confirm exactly where and when it was taken, what brought them all together, who are they all, and what was the result of their encounter. You can CLICK HERE to view the photo on our Facebook and read all the comments about it.
___________________________________________________________________________________
Latest News and Press Releases - You will see the headings for both of these columns here on our home page, Latest News usually contains local news, often related to the BPS, that we believe will be of interest. Press Releases have usually been mainly about Police-related matters but as of now I will try to keep you up-to-date on the cornonavirus crisis locally by referring you to articles in our local media wherever possible.
On behalf of the Bermie Ex-Po Committee we wish all the very best to you and your families, and we trust that our website will provide you with an opportunity to think of good times as you stroll down memory lane.

No comments