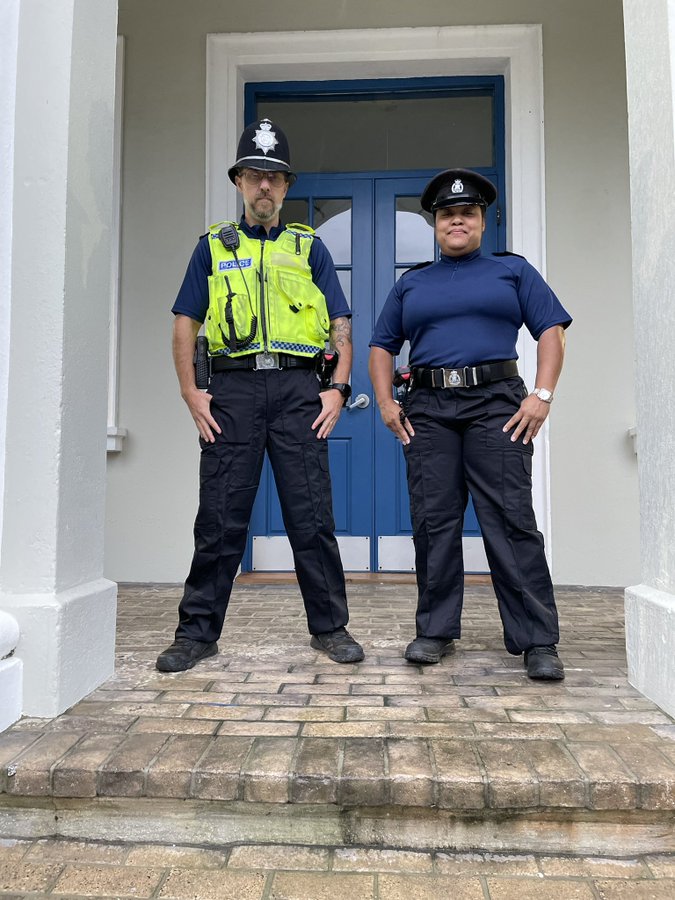 New Police Uniforms
The Bermuda Police Service has announced that police on the beat are to get their first change of uniform in many years. They sure are a far cry from the old navy serge uniforms we wore until the 1960's. How many of us can remember walking the beat in sweltering weather even during the winter months wearing blue serge jackets and trousers at a time when they was no air conditioning in police buildings - or barracks!
The Royal Gazette reports (31st Jan 2022) tthe following:-
Police on the beat are to get their first change of uniform in decades.
The Bermuda Police Service has today unveiled the new working patrol uniforms.
The move will bring officers' dress code up to date with worldwide best practice.
The new look has been delayed by problems overseas with manufacturing and shipping.
A BPS spokesman said specialist "fatigues" had been issued in recent years to units such as Marine Police and Forensic Support.
Similar to the current uniform, the new patrol uniform will be based on those in use by British officers.
Assistant Police Commissioner Martin Weekes, the BPS lead for uniform policing, said: "When I joined the Bermuda Police Service in the 1980s, I was issued a uniform and the uniform I am wearing today, apart from a few minor alterations, has not changed.
"However, the job of a patrol constable has significantly evolved in that time, including the wearing of the protective stab vest over the uniform and all of the equipment a patrol officer is expected to carry."
CLICK HERE for the full article and accompanying photos in the Royal Gazette.