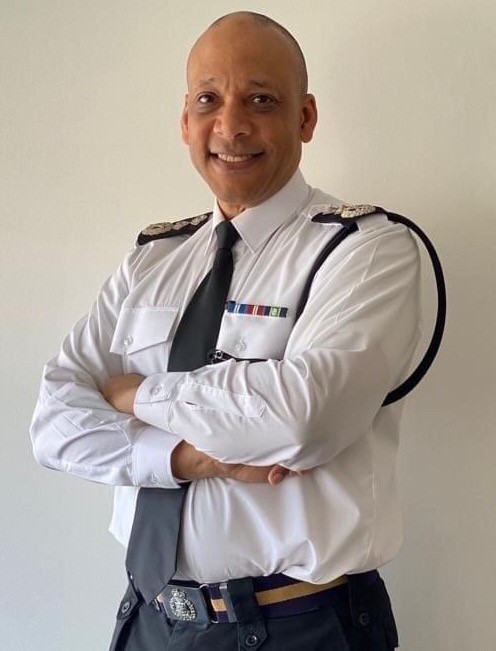 Commissioner Darrin Simons
In one of his first interviews as our new Commissioner of Police, COP Darrin Simons made his views clear on the issue of gang violence and the increasing prevalence of knife crime, as reported in the Royal Gazette on 24th March 2922.
Mr. Simons states," Gun and gang violence "without a doubt" remain Bermuda's "No 1 crime issue" to resolve, the new Commissioner of Police has vowed.
But Darrin Simons, a Bermudian officer for 28 years who was appointed to the top role last week, highlighted youth knife crime as "a disturbing trend".
"What causes a 14 or 15-year-old to think that they need to carry a knife for protection?" Mr Simons told The Royal Gazette today in a first full interview since his appointment.
He said a factor in "the ebb and flow around the use of knives" could be "the perception around being caught with a knife versus being caught with a firearm".
"Obviously their availability contributes to that.
He added: "But it's difficult to say. You look at the UK and they have gone through a pandemic around knife crime. Exactly why these evolutions occur is unclear."
Ms Simons said suppression of gang-fuelled firearms crime remained "top of the tree" in police priorities.
He declined to comment on the investigation into a double shooting at Devonshire Recreation Club on March 10, but cited rifts in a Pembroke gang as the trigger in recent gun crime.
"What has evolved is, a group known as Parkside has significantly fractured for a number of years.
"That seems to be the greatest source of tension and gun and gang violence that we see today."
Mr Simons likened ongoing gang crime to "a tap that keeps running and running".
He said: "Clearly the policing job is about cleaning up the big spills. But if you can't turn the tap off, we're forever going to be caught in this cycle of growing new gang members and dealing with the impacts of their crime."
He added: "No one grows up wanting to be a gang member, but they may look at the range of opportunities open to them and there's a sense of being a CEO is not likely on my horizon — how can I make a living? How can I enjoy life?
"We really need to provide these individuals with a sense that there's something to lose. And that's complex.
CLICK HERE for the full report in the Royal Gazette