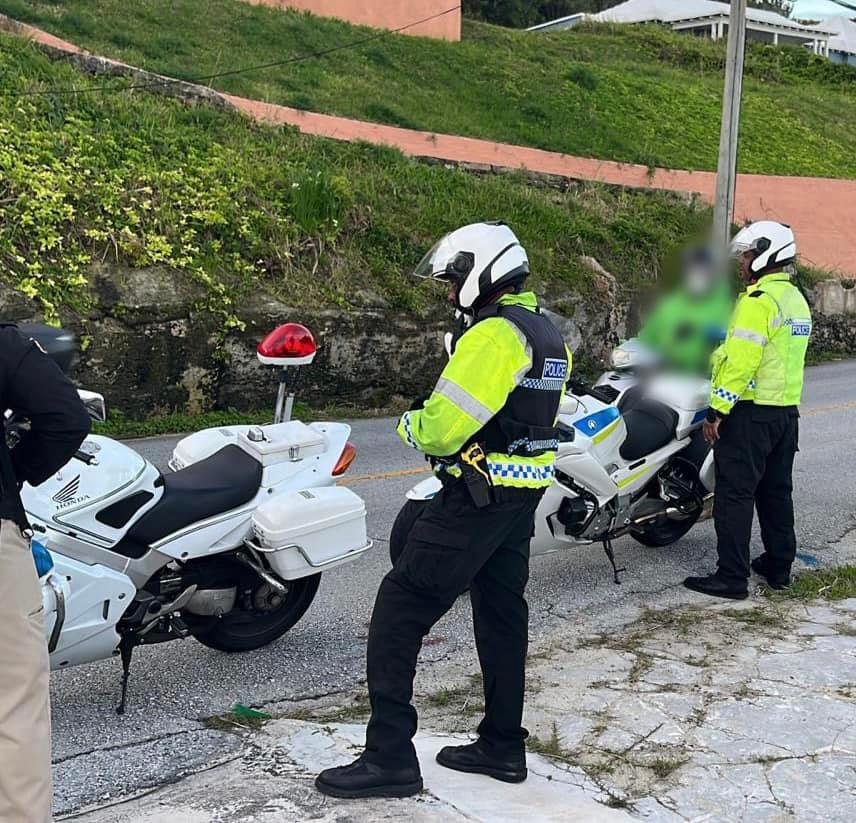 Officers involved in "Operation Vega"
The BPS issued a Press Release published in the Royal Gazette on 21st January 2022 giving an udate on "Operation Vega" which is designed to cut down on speeding and bad driving.
CLICK HERE to read the full report in the Royal Gazette (21st January 2022).
If today's article in the Royal Gazette is anything to go by, we sure have a group of motorists who simply won't listen and will continue to blatantly break the law on our roads with a feeling of impunity.
As reported, out of 34 traffic tickets issued yesterday one motorist was clocked at 81km/h and another was arrested for outstanding warrants for traffic offences. While the previous day 41 road users were ticketed for speeding with one recorded at 102km/h (Yes, our speed limit is still 35 km/h!] while others were booked for driving whilst disqualified, driving unlicensed vehicles and having uninsured vehicles.
I guess nothing much has changed since most of our ExPo members were in uniform patrolling our roads, although I seem to recall that driving whilst disqualified usually resulted in mandatory jail time.