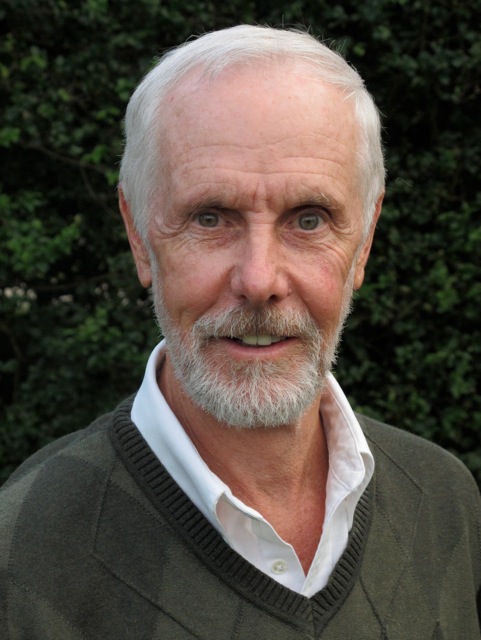 MESSAGE FROM THE EDITOR
Welcome to the official website of the Bermuda Ex-Police Officer's Association, now known as "Bermie Ex-Po". Our intention is to provide former and retired members of the Bermuda Police Service with a means of keeping in touch with each other, to record our collective history, and to encourage you to sit down and write about your own personal experiences so they can be recorded for posterity
Our Committee (CLICK HERE for details) is determined to ensure that "Bermie Ex-Po" is inclusive for all those who have served in the BPS, and through our website we try to bring us all closer together, whether you are still living here in Bermuda or you are many thousands of miles away.
I feel sure that as you leaf through its pages, our website will hold many fond memories for you, and will hopefully encourage you to let us hear from you. Please feel free to let us have your comments and suggestions via our website email address at info@expobermuda.com
Please be advised I will be off Island from 26th September - 1st October 2023 and will not have access to the website but for any latest news you could check our Facebook page at
https://www.facebook.com/BDAExPolice/
MAJOR FEATURES OF OUR WEBSITE - Listed below are the 4 major columns of our website with a brief explanation of each one.
We recommend when using our website that you use our Search Box at the top right of our Home Page. This is ideal if you are seeking specific information about any of our former colleagues. Just enter their name and it will list every reference to that name but bear in mind that if you enter a name such as "John Smith" it will list all articles listing the word "John" and all those listing the word "Smith".
Then and Now -

This is designed specifically for former and retired members of the Bermuda Police to tell their own stories about life in the BPS. It is open to anyone who has served for any length of time, no matter how short, and provides you with an opportunity to relate your personal history. We are keen to illustrate your story with photos if you can provide them.
CLICK HERE for our latest article about former P.C. Graham Maddocks who served here from 1970-1978. Graham worked in Marine Section; was an outstanding diver; a regular member of our tug o' war team, served for several years in "E" Department, and latterly was a member of CID. All in all, Graham had a fascinating career having served in no less than 4 police forces, and he still keeps fit and active.
Last month we looked back at two of our earliest "Then and Now" articles about two officers who gave outstanding service to the Bermuda Police. CLICK HERE for our article on Sgt. Lynn Hall who earned the title "Mr. Outward Bound" and was an exceptionally popular police officer. CLICK HERE for our article on D/Insp Milton Murray Marsh who was one of our very first police officers from the West Indies and was an outstanding detective who we interviewed when he was 100 years old
.................................................................................................
Hall of Fame - This section is intended to honour the memories of former colleagues who are no longer with us. They are usually kindly submitted by family and friends, and we urge the families of our former colleagues to assist us in including their loved ones in our Hall of Fame.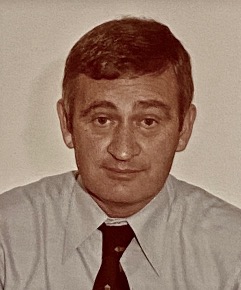 CLICK HERE for our latest article on our good friend and colleague the Late Ian Morrison who served in the BPS from 1953 – 1981. A native of Scotland, Ian was first posted to Central Division, Hamilton, and then to Operations, Traffic, prior to becoming one of our first officers to join Special Branch. He went on to head "E" Department for many years and had an outstanding career in a department that quietly played a vital role during some of the most difficult times in Bermuda's history.
CLICK HERE for our article about the Late Sinclair White who served in the BPS from 1973- 2007.
CLICK HERE for our Hall of Fame article about Frank Deallie, who served in the BPS from 1972-1999.
CLICK HERE for our article about Ralph Lindo who served in the Bermuda Police from 1969 - 2017.
.................................................................................................
Interesting Articles - This column features interesting articles written on a wide range of subjects related to the Bermuda Police Service or personal stories. We are delighted to receive articles from anyone who wishes to put pen to paper, and will assist with editing where necessary. You can submit articles and photos by email at info@expobermuda.com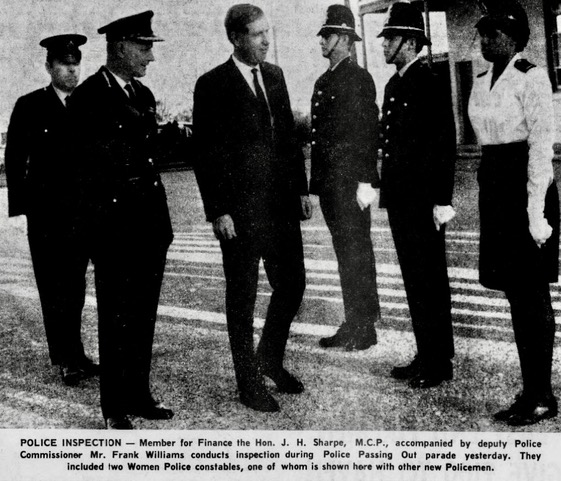 CLICK HERE for our latest article about the graduation of members of Basic Training Course #12 held at Prospect on December 19, 1969, as reported in the Royal Gazette, at which the Member for Finance hinted that the Police would soon be receiving an increase in pay.
CLICK HERE for our article on the tragedy at sea when a 3-masted schooner SV "Ramona" foundered on Bermuda's reefs with the sads loss of five lives.
CLICK HERE for our article on "The Dockyard Apprentices"
......................................................................................................
Who, Where and When - This column features photographs submitted to us by former colleagues in which we challenge you to tell us who is in the photograph, when was it taken, and where was it taken? We usually give you a couple of weeks to figure out the answers and we then publish the correct results - if known - based on our collective memories. Please either email your answers to us or type in your comments in the "Comments" section below the enlarged photo. Editors note - We are still having problems with our Comments at the bottom of each page, so if you would like to answer the above queries please forward your answers to info@expobermuda.com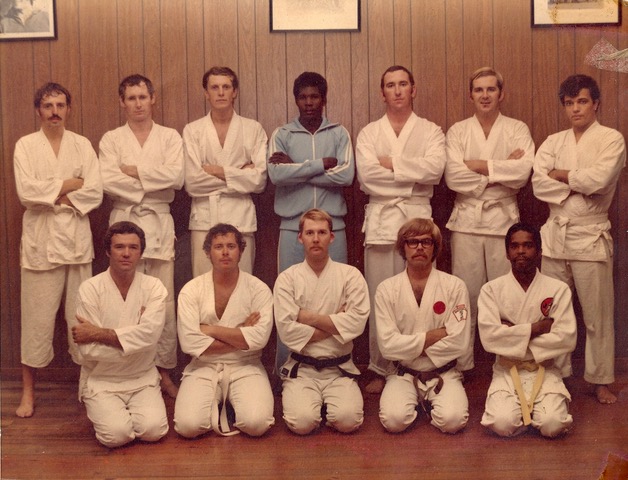 This is no Pyjama Party!
CLICK HERE to view our latest photo entitled "This is no Pyjama Party!" Looks like quite a serious group but who are they, where are they, and why are they dressed this way
CLICK HERE for our photo about a "crippling game" (rugby) woth the answers provided by someone who knows his rugby - 'Moby' Pett
CLICK HERE for our photo "Gone but not forgotten" of a group of senior officers from quite some time ago.
___________________________________________________________________________________
Latest News and Press Releases - You will see the headings for both of these columns here on our home page, Latest News usually contains local news, often related to the BPS, that we believe will be of interest. Press Releases have usually been mainly about Police-related matters but as of now I will try to keep you up-to-date on the cornonavirus crisis locally by referring you to articles in our local media wherever possible.
On behalf of the Bermie Ex-Po Committee we wish all the very best to you and your families, and we trust that our website will provide you with an opportunity to think of good times as you stroll down memory lane.
Under normal circumstances Bermie Ex-Po currently organizes several events each year at the Police Recreation Club, including a summer BBQ and a reception at the Officers Mess in January, but the Covid pandemic put paid to all of our activities until we finally managed to have a Special Reception on 11th November 2021 to celebrate the 50th Anniversary of those former members still residing here in Bermuda who joined the BPS in 1970 and 1971. CLICK HERE to view the article about this much needed and well received function. We are aware that former colleagues from overseas have organized events in their home countries, and are always delighted to assist you in publicizing these get-togethers, whether it is in Canada, the West Indies, the UK, or Down Under.
You do not need to be a paid up member of Bermie Ex-Po to be able to enjoy our website, but we would encourage all former members of the Bermuda Police normally resident in Bermuda to join our organization. The annual cost of membership is $40, and for persons over 70 it is $20. Widows and widowers of former officers are honorary members, as are retired civilian staff. We are most grateful to the Police Association for a generous donation that has made the creation of this website possible, but we normally rely on membership fees to keep it active and up-to-date.