A Princess Visits Bermuda
We are publishing this photograph at the same time we have published our latest "Then and Now" article - and the two are connected!
The photograph was taken during the visit by a Royal Princess, and we have no doubt most of our members will recognize this member of the Royal Family but we would also ask you to provide us with the date and location it was taken, the names of all the senior police officers and other dignitaries present, the reason or reasons for this Royal Visit, and the connection between this photo and our "Then and Now" article.
We have enlarged the photo to provide two close-ups for easier identification but would ask that you name those present in the order in which you view them in the first photograph.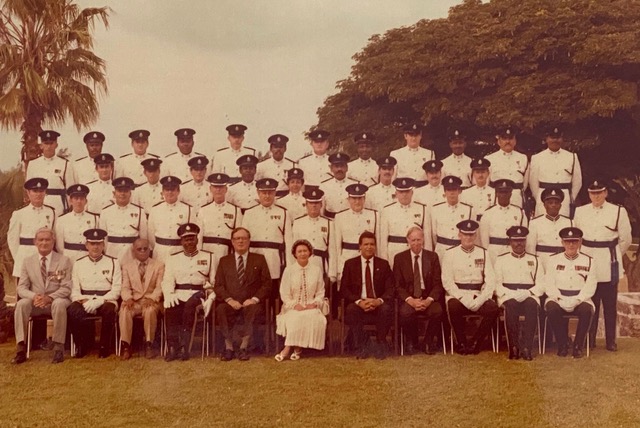 Top row (l-r)
2nd Row
3rd Row
Front Row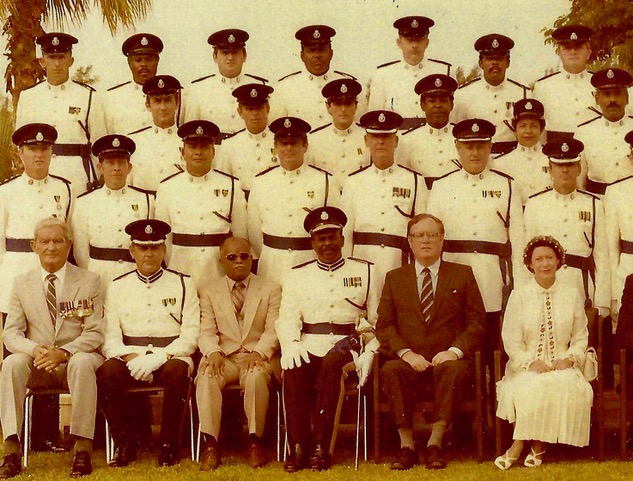 Photo 1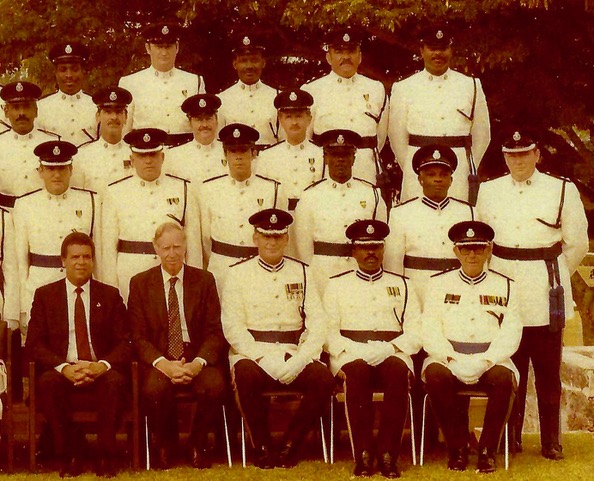 Photo 2