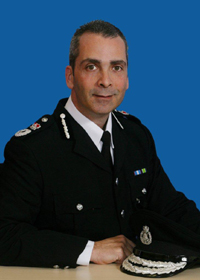 COP Michael DeSilva
Commissioner of Police Michael DeSilva released Crime Statistics for 2016 indicating that overall crime is down but the number of serious offences are up, as reported in the Royal Gazette on 28th April 2017.
The Royal Gazette also quotes Commissioner DeSilva describing as "Crazy and unforgivable" .... the damning indictment of the level of drink-driving in Bermuda."
Lamenting that 11 people lost their lives on the island's road last year, Mr DeSilva said that police would back an initiative to provide officers with handheld breathalysers provided they are used as a "deterrent".
"When it comes to the level of impaired driving, we are in the top half of the global numbers; that is crazy and unforgivable," he added as he spoke of the "severe limitations" that present legislation presented to officers.
"It is time to take a real hard look at all the measures."
The complete article as published by the Royal Gazette can be viewed at http://www.royalgazette.com/crime/article/20170428/overall-crime-down-serious-offences-up
A comprehesive report on the Commissioner's press conference, together with the complete report on the Police Crime Statistics for 2016 was published by Bernews on 28th April and can be viewed at http://bernews.com/2017/04/police-release-2016-crime-statistics-report/#comment-3404930