A Police Officers Account
2nd February 1965 will forever be remembered by anyone serving in the Bermuda Police Force at that time as the day of the BELCO Riot. There have been several accounts of what took place that day, none of which were told from the point of view of those police officers who were present.
On this 48th anniversary of the BELCO Riot, the Royal Gazette has kindly published just such an account from one of the young officers who was there. (CLICK HERE to read the Royal Gazette article) David Mulhall served in the Bermuda Police for only a year before moving to Canada where he went on to become a university history professor. Dave was not only there that morning but he was also injured by the rioters, and it is possible the head injuries he sustained that morning could have contributed to the Parkinson's he now sadly suffers from.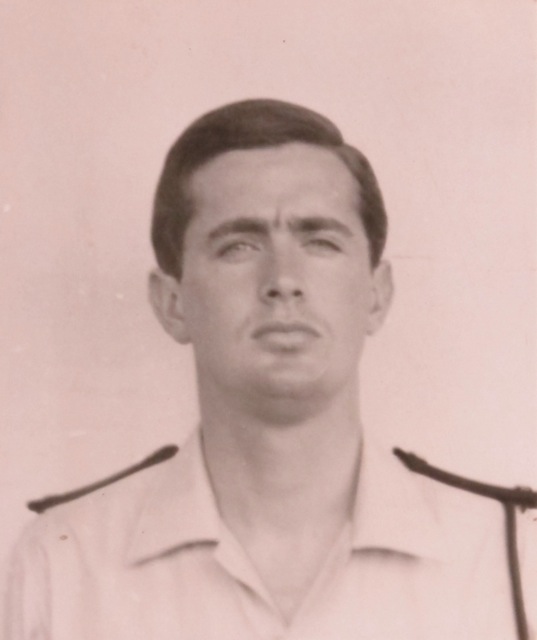 P.C. David Mulhall
Dave is in the process of writing his memoirs for our "Then and Now" column and we look forward to publishing them as soon as they are completed – hopefully within a couple of months. In the meantime he has extracted his account of the BELCO Riot and provided it to the Royal Gazette.
This account, CLICK HERE to view in our Interesting Articles column) varies somewhat from those given by persons who wrote from the rioters point of views, but we will leave you to judge whether or not Dave's version of events is the most accurate. Ironically, Dave makes it clear that he had great sympathy with the BIU's efforts to unionize the Bermuda Electric Light Company.
For the record, eight of the police officers who were present that morning were later recognized for their bravery with the following awards:-
Colonial Police Medal for Gallantry
Inspector Robert Ball
PC Ian Davies
Colonial Police Medal for Meritorious Service

Sergeant John Cafferkey