TRAGIC DEATH OF FORMER SERGEANT CHRIS WHEDDON IN THE U.K.
We deeply regret to report the death of Major Chris Wheddon of the Bermuda Regiment who was killed in a road traffic accident in the UK on Sunday 9th September 2012, as reported in today's Royal Gazette (CLICK HERE for details).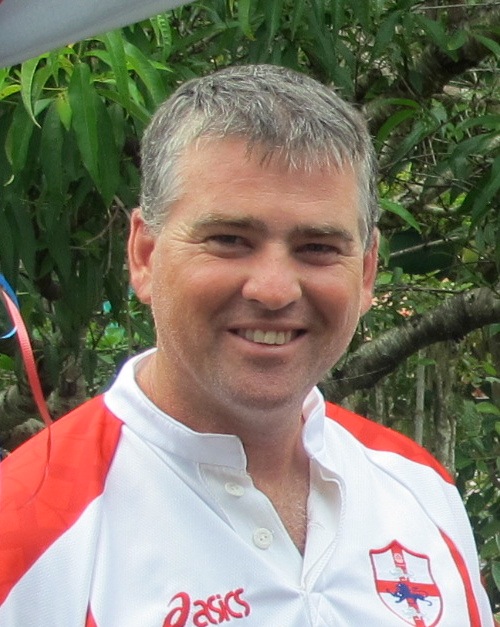 Major Chris Wheddon
Photo taken at a function celebrating the Diamond
Jubilee of Her Majesty Queen Elizabeth II
Chris also served in the Bermuda Police Service from 1997 to 2005 before joining the Bermuda Regiment. He rose to the rank of Sergeant whilst in the Police Service, and in an article in Tribute to Chris on Bernews (CLICK HERE for details), Commissioner of Police Michael DeSilva said: "On behalf of my senior colleagues and all officers and staff of the Bermuda Police Service, I offer my sincere condolences to the family and friends of Major Chris Wheddon. Major Wheddon joined the Bermuda Police Service in February 1997 and was promoted to the rank of Sergeant in 2003.
"He served a portion of his career in our Information and Management Services (IMS) department, working on computer systems. He ended his service as a police officer in March 2005 and joined the Bermuda Regiment on a full time basis.
"His duties in the Regiment kept Major Wheddon connected with the Bermuda Police Service and he made as many friends in our ranks after he left as he did while he served with us. He is very fondly remembered as a professional, genuine and kind man. This is indeed a most heartbreaking and premature loss. His family have our thoughts and prayers that comfort may find them during this sad time."
On behalf of the Bermuda Ex-Police Officers Association we add our heartfelt condolences to Chris's family.