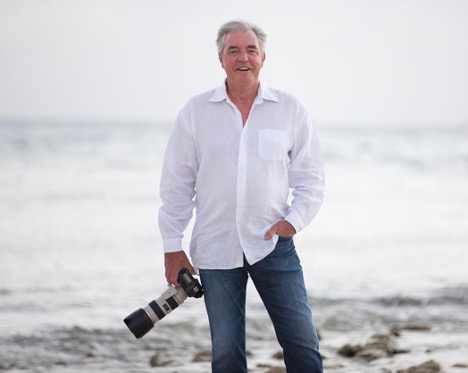 Photographer Philip Bermingham
A very prestigious event was held in Washington DC during our 2023 Police Week celebrations which directly involved one of our former colleagues, Philip Bermingham, who served here in the Bermuda Police from 1972-1978. Philip worked for several years in the Scenes of Crime Department (SOCO) during which time he learned the art of photography - photographing prisoners, scenes of crimes, and new recruits etc. I should add that Phil also took photos at the Annual Police Boxing Tournaments one of which is still on display in the Police Club hallway (that's the one of Derek Richardson having just floored David "Shakey" Shakeshaft.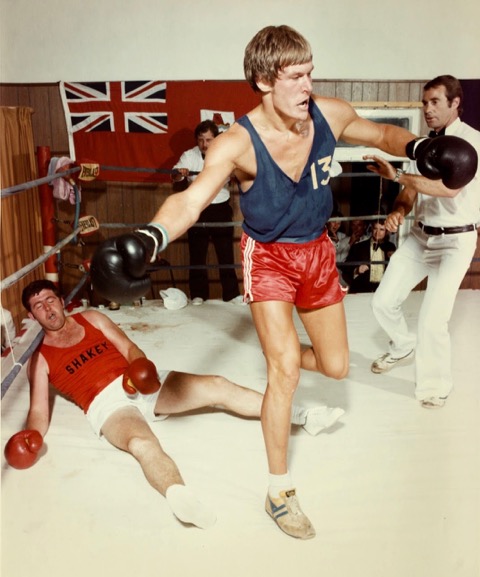 It's all action (almost) at the Police Boxing Tournament
when Derek Richardson floors David "Shakey" Shakeshaft
Several years ago we published a "Then and Now" article on Philip who, after leaving Bermuda, went on the become an internationally acclaimed photographer commissioned to photograph members of the Royal family, including Her Majesty Queen Elizabeth, Presidents, Prime Ministers and a host of celebrities. CLICK HERE to view the article which includes a selection of Philip's subjects.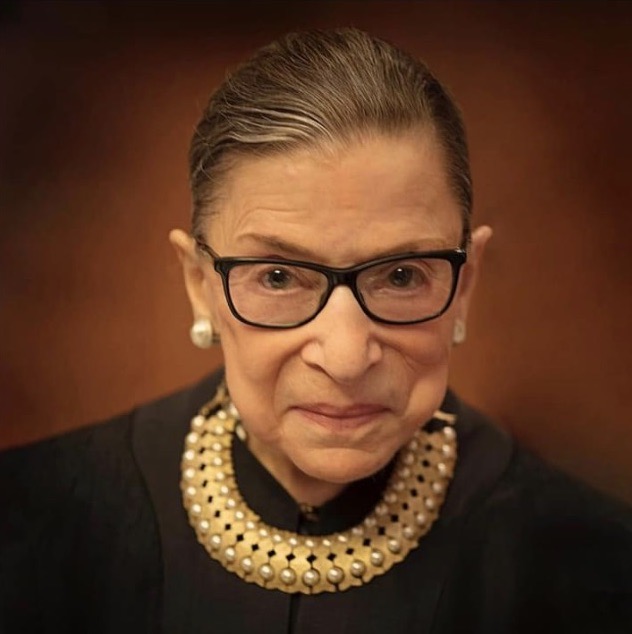 Justice Ruth Bader Ginsberg
Photograph copyright Philip Bermingham 2017)
Last year we reported that Philp was honoured when a photo he had taken of the Late Justice Ruth Bader Ginsberg was chosen as the image to be used as the basis for a U.S. "Forever" stamp to be issued this year. CLICK HERE to view our article "Stamp of Approval" Honour for Philip Bermingham
We have now received news that the United States Postal Service held a First Day of Issue Dedication Ceremony for the Commemorative Forever Stamp at the Smithsonian National Portrait Gallery in Washington DC on Monday October 2nd 2023, attended of course by Philip, which just happens to coincide with our Police Week activities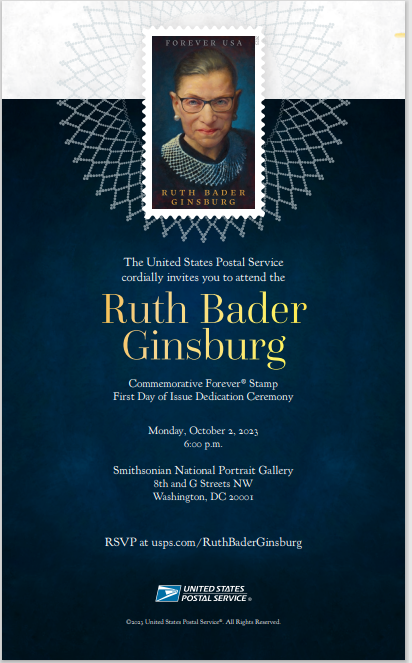 Bermuda has remained very close to Philip's heart and he has a property on Island which he visits whenever he has an opportunity to do so during which time he spends as much time as possible on the golf course. In our "Then and Now" article Phil summed up his feelings for Bermuda as follows:-
"I am a lucky and fortunate man and I am grateful for all the opportunities that the Bermuda police presented me. I sincerely believe that Bermuda still has a part of me and I love my visits and catch-ups with my old friends. Once it is in your system it is there forever. Bermuda truly is another world! Oh does that remind you of a song?
"The one thing that stands out the most in my time there was the camaraderie of my colleagues and the enjoyment of working with them. Being a 'Bobby' in Bermuda is truly a unique experience. I shall be forever grateful for that opportunity."