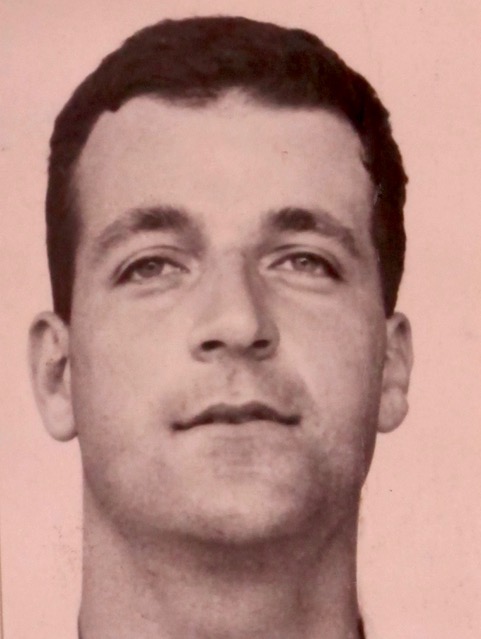 P.C. Nicholas "Nick" Hall
We are deeply saddened to report the news that our old friend and colleague, Nicholas "Nick" Hall has died in the U.K.
Nick served in the Bermuda Police from 1962-1969 having first attended the Police College at Hendon where he was a room-mate of another young man heading to Bermuda, Robin Henagulph.
His first posting in May 1962 was to Central Division (Hamilton), and he transferred to Operations (Traffic) in 1965. To describe Nick Hall as a man of action would be an understatement. He was on the front lines in 3 of the 4 riots that occurred during his time in Bermuda. He was an active member of the Police shooting team, and the Police Drama Group where he assisted in procuring army and navy uniforms for several of the Police plays. He was always fascinated by military memorabilia. Nick married the love of his life, Vivianne "Viv" in April 1965. Viv was a nurse at King Edward Memorial Hospital.
CLICK HERE to view our extensive "Then and Now" article on Nick who was without doubt a one-of-a-kind personality!
Nick and Viv left Bermuda and returned to the UK in late 1969 where Nick went on to establish Sabre Sales, a military equipment and memorabilia collectors shop, where he provided military and police costumes for plays, theatre and TV productions.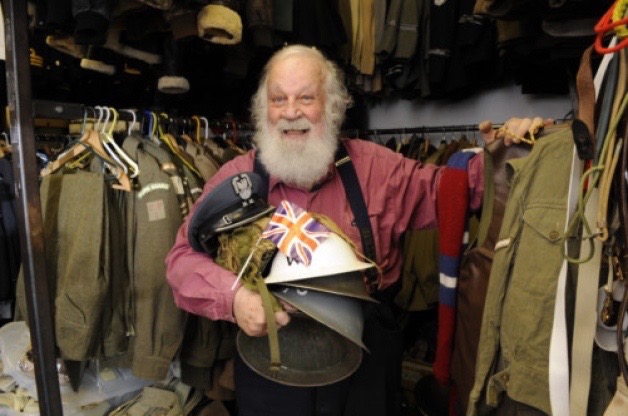 Nick at Sabre Sales surrounded by his extensive
store of military equipment and memorabilia
We do not yet have details of funeral arrangements but will post them as soon as possible.
In the meantime we express our sincere condolences to Viv, to their son Jeremy and their family.