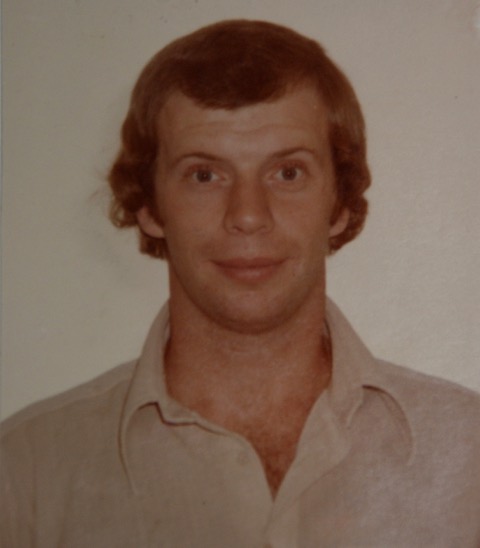 Young P.C. Paul Deans in 1973
We've just heard from our old friend Paul Deans about a highly successful reunion held in York on 3rd October 2023 by a group of our former colleagues celebrating the 50thAnniversary of their arrival in Bermuda in October 1973 which they all agreed was a historic life changing event. Their intake had arrived on 2nd and 3rd October 1973.
The majority of the group joined up on Monday 2nd October in the Churchill Hotel in York for drinks and then all joined together with their wives on the 3rd October for a sit down celebratory dinner.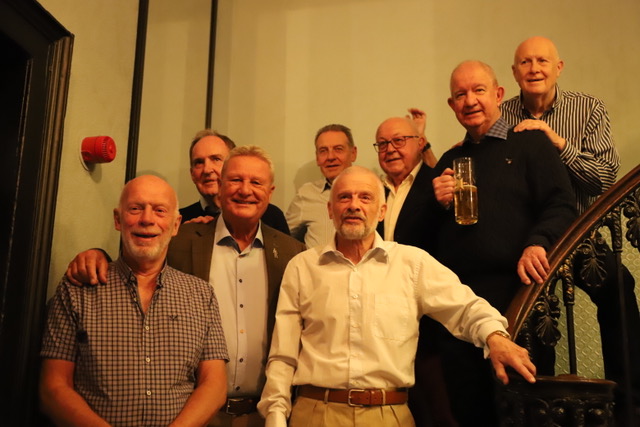 (l-r) Front three - Paul Deans, Bob Kinnon and George Readings
Back row - Dave Lunn, Chris Pearce, Paul Davis, Ian Graham, and Colin Hopkins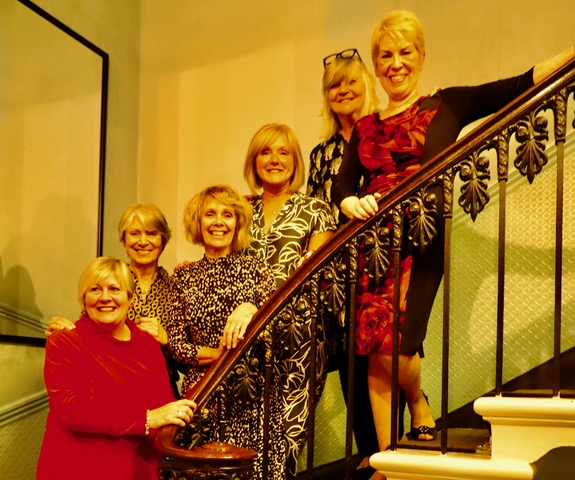 (l-r) Chris Hopkins, Maggie Graham, Mary Deans, Helen Kinnon, Jo Pearce and Di Lunn
Present were Paul Deans 441, Dave Lunn 442, George Readings 443, Chris Pearce 444, Colin Hopkins 447, Paul Davis 448, Ian Graham 449 and Bob Kinnon 451. Great credit must be given to Dave Lunn and his wife Di who travelled all the way from Perth for the event and to George Readings who travelled from Canada.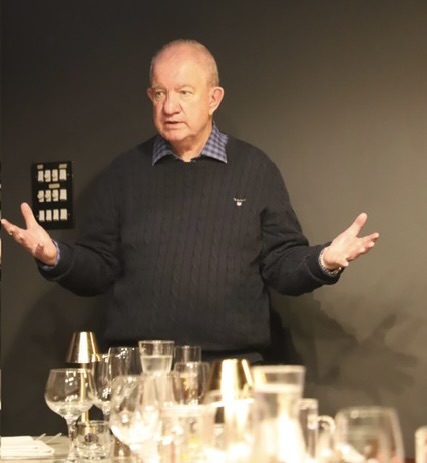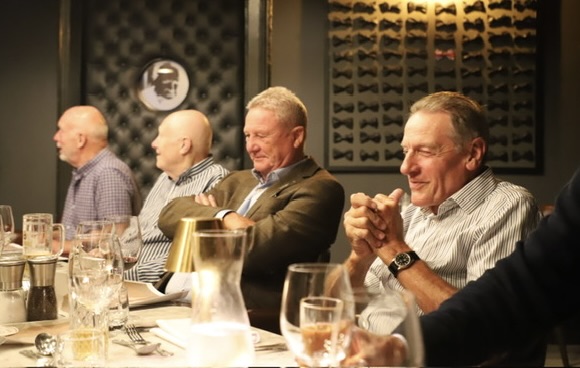 All these stories just can't be true!
(l-r) Paul Deans, Colin Hopkins, Bob Kinnon and Chris Pearce
Paul Deans wrote to say, "A fantastic time was had by all and considerable time was spent reminiscing. A couple of our intake were unfortunately unable to join us for medical reasons, Frank Wood 453 had a bout of COVID, and Chris Bowerman 454 was recovering from a major operation, while Frank Donald 445 and Martin Connor 446 were unable to join the party. "
"From the original 14 of our intake, we have sadly lost Damian Willcocks 453, and Donald Grant 450 who died recently."
Paul says that the whole event was a great success, and he sends best regards to everyone from the husbands and wives who got together for this 50th Anniversary Celebration.
ROGUES GALLERY FROM 50 YEARS AGO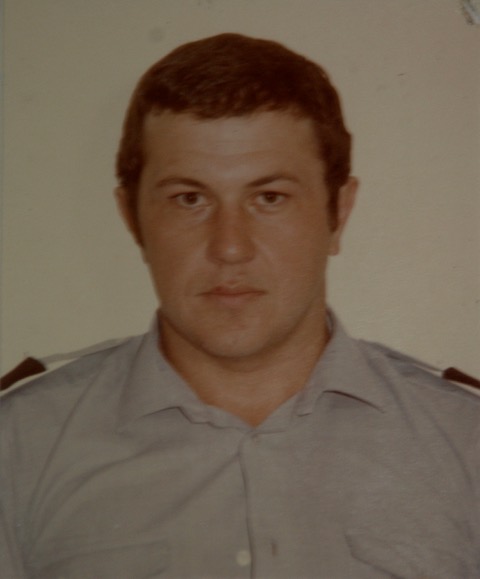 Paul Davis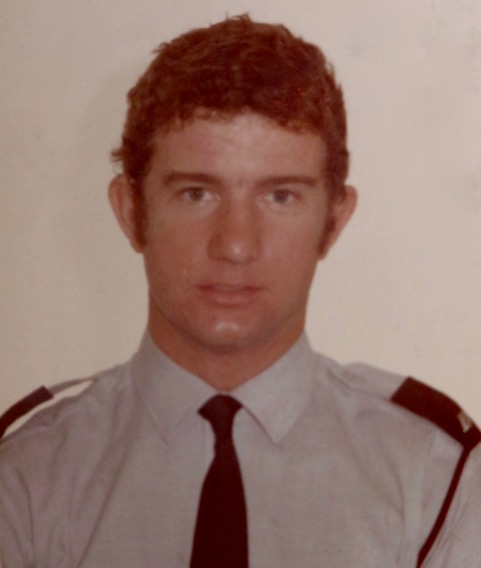 Ian Graham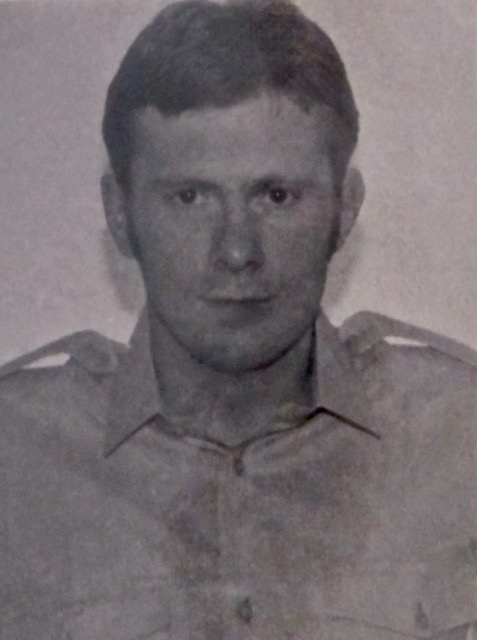 Colin Hopkins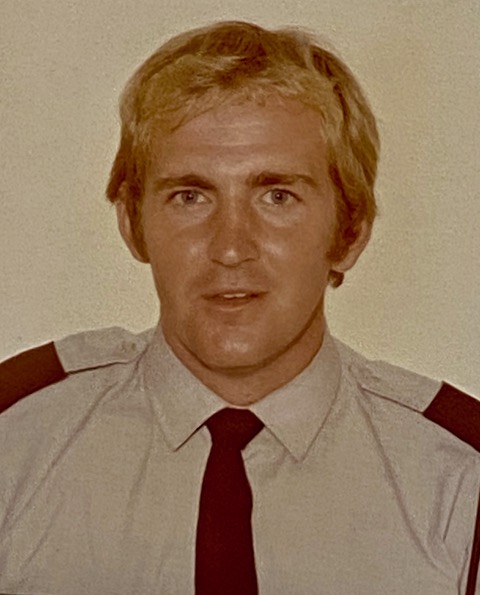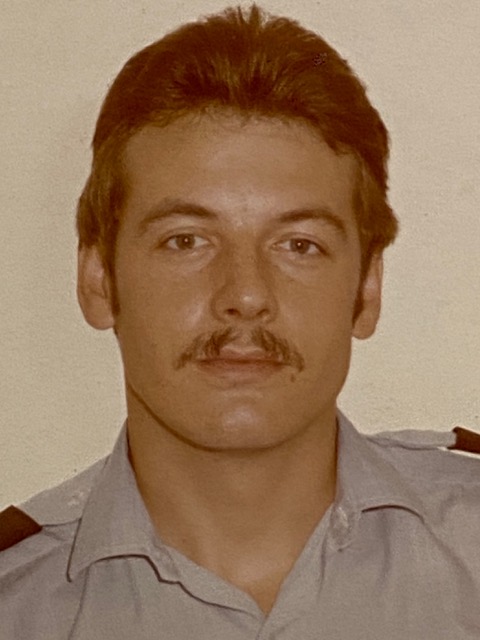 Chris Pearce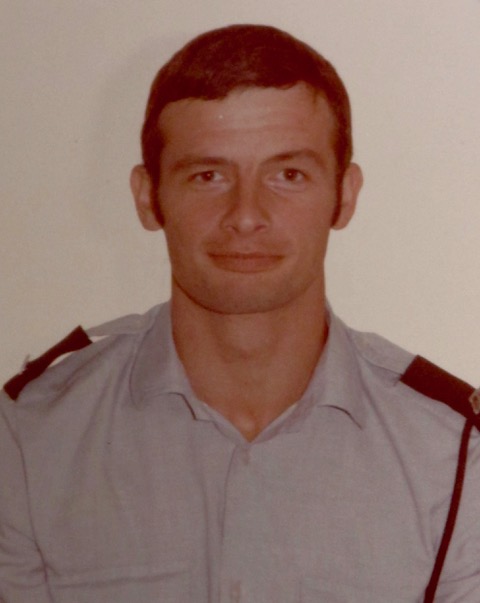 George Readings
The above are all copies of the warrant card (passport size) photos in the old police register at Prospect. Unfortunately, some photos get damaged over the years as is the case with Colin Hopkins' photo. Apologies Colin. This is the best I could do!