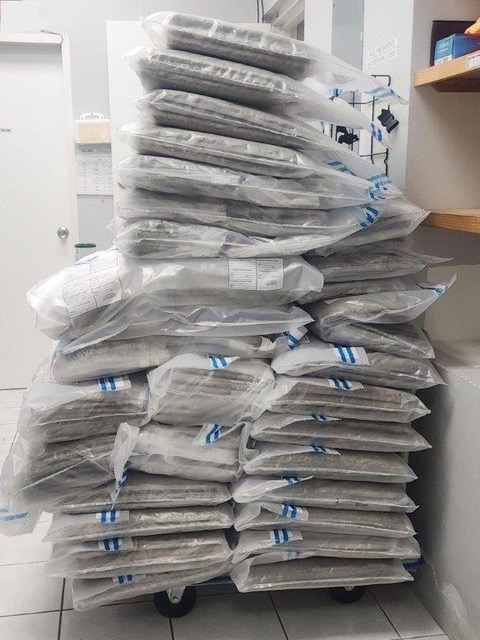 Photo courtesy BPS
The Royal Gazette reports this morning (24th April 2023) that more than $14 million in cannabis has been seized during "Operation Furud"
The Police reported that "Nine men, including a senior customs officer, have been arrested in a drug bust that seized cannabis with a street value of more than $14 million.
A police spokesman said that officers intercepted two vehicles on Wednesday as they left the executive jet facility at the LF Wade International Airport in St George's.
A search of the individuals and their luggage led to police recovering "a significant quantity" of cannabis, with an estimated street value of more than $14 million, said the spokesman.
The seizure was part of a wider drug bust dubbed Operation Furud and led to search warrants at residences in Pembroke, Hamilton Parish, Warwick, and Southampton.
Nine suspects were arrested, one of whom was a senior officer with the Department of Customs.
CLICK HERE to view the full report in the Royal Gazette
EDITORS NOTE - This has to be the largest, or one of the largest, drug shipments ever seized in Bermuda.