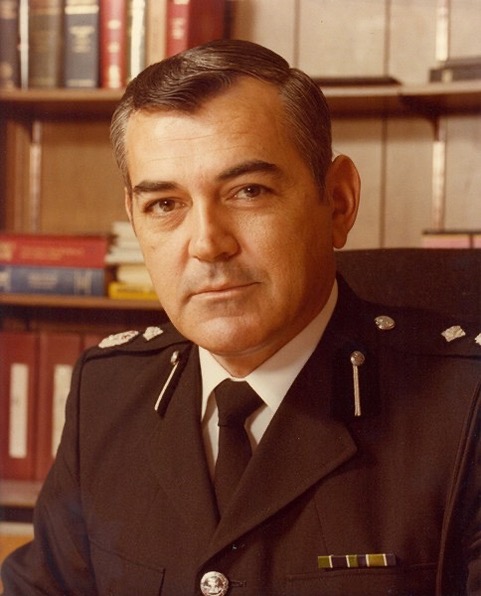 Deputy Commissioner Harold Moniz
The Royal Gazette (9th January 2023) published an excellent article about retired Deputy Commissioner Harold Moniz who was described as a "first class" police officer.
Harold died on 4th January 2023 as reported under Latest News on our ExPo website (CLICK HERE to view the article) . The Royal Gazette reported that Mr Moniz "was one of the island's first narcotics officers, and headed the Police Motor Cycle Display Team, where he was a key member in both public displays and for escorts of dignitaries.
"He joined the police at the age of 20 on August 1, 1959, at a time when the force had yet to offer training courses for new local recruits and there were few officers of Portuguese descent." CLICK HERE to read the full article.