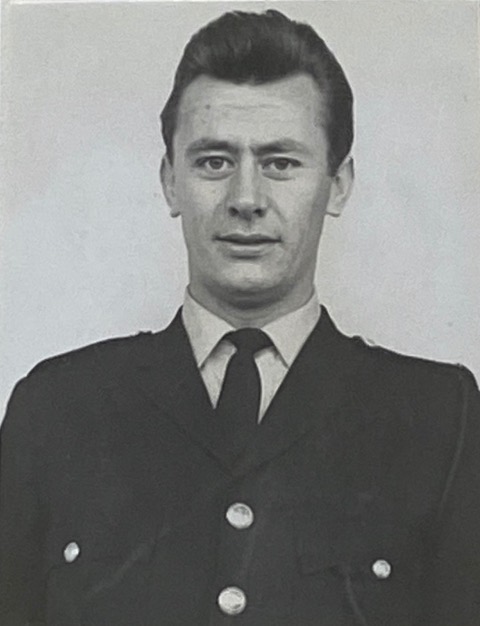 Young P.C. Tony Carr - 1965
We have received the sad news that one of our old friends and colleagues, Anthony "Tony" Carr, passed away in Canada on 20th August 2021. We received the news from David Needham who spotted an obituary in the Toronto Star and realized that it must have been our Tony because David was aware that after leaving Bermuda Tony had settled in Canada.
Tony was born in Nottingham, England in July 1944, and served in the Leicestershire and Rutland Constabulary from 1961-1965 prior to joining the Bermuda Police in November 1965. He served in Central Division (Hamilton) for the first 12 months, then in Western Division (Somerset) from October 1966 – June 1968 when he transferred to Operations (Traffic).
After Tony left for Canada we lost contact with him and would not have known of his passing without Dave Needham spotting his obituary which read as follows:-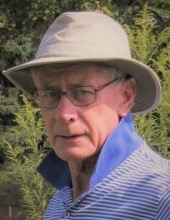 Anthony James Carr
It is with great sadness that we announce the passing of Tony Carr at Alexander Place, Waterdown after his ten-year battle with Alzheimer's Disease.

Tony was the loving husband of Andrea. He will be missed by his wife and step-children Melissa (Hugh) and Brad (Kate). He was the most wonderful grandpa to Tilda and Owyn, and enjoyed every minute he could spend with them. He also would have been a loving grandfather to Esme and Evan as they grew up.

Tony will also be missed by his sister Anne, nephew Chris, niece Jo and all his friends and family in England.

Thank you to the staff at Alexander Place, particularly Home Area 4 for their constant care of Tony. A very special thank you to Tony's Personal Support Worker and friend, T.J., who provided him with loving support, humour and was able to make him laugh again. She was his 'rock' and it meant so much to us.

A private celebration of his life will take place with the family to share memories and remember all the happy times.

Should you wish to honour Tony's memory, a donation to the Alzheimer Society or a charity of your choice would be appreciated.
1st August 2021