We recently discovered this group photo but have no idea why this gathering was held. We wondered if anyone help out? It's clearly taken at Prospect but wondered if anyone can recall why this group was brought together, and also who is in it and when was it taken? For those of us with ageing eyesight issues we gave you two blow-ups of the photo which you can use to help us identify just who is who.
Although we first published it in the Spring of 2022 we've not had anyone say definitely why it was taken other than the observation that it of Sergeant and above.
We have now added a caption and I believe we have finally been able to correctly identify everyone in it, but check for yourself and let us know if you disagree!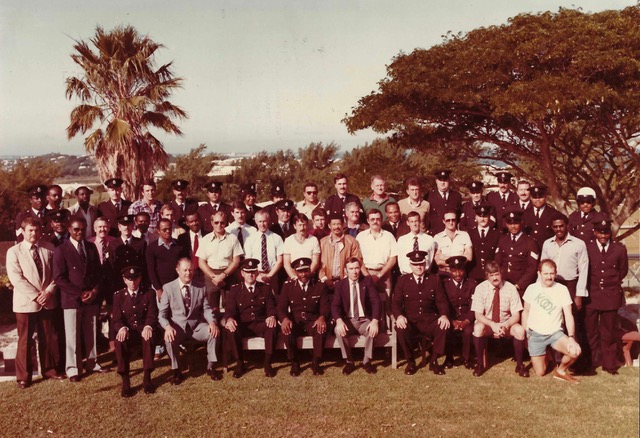 A Gathering at Prospect (Sergeants and above?! )
Back row (l-r):- David Gibbons, Ken James, Wilbur McLean, Roger Kendall, Steve Dunleavy,
Steve Petty, Arthur Bean, Pearl Perinchief, June Dickenson, Norman Ingemann, Bob Massey,
John "Coco" Eve, Pete Duffy, Reginald 'Buster' Brown, Bill "Spider" Mackenzie, Jeff Payne,
Ray Bell, Eddie Edwards, and Reese Bartley.
Middle row:- Bill Butterworth, "Crock", Foster Burke, Paul Farrell, Mike Rickards, Lionel Haynes,
Norrell Hull, Keith Cassidy, Orson Daisley, Pete Counsell, Steve Shaw, Roger Sherratt, Phil Every,
Alan Barker, George Rushe, Louie Griffith, Keith Pratt, Dave Ashurst, Oliver Bain, Bob Hay,
Ronnie Boggan, Rex Osborne, Dave Purcell, Laurie Phillips, and Barry Walkes.
Front row:- Ian Scotland, John-Jo Sheehy, Harold Moniz, Frederick "Penny" Bean, Jim Hanlon,
George Garrod, Vendal Bridgeman, Vic Richmond, and Dave Cook.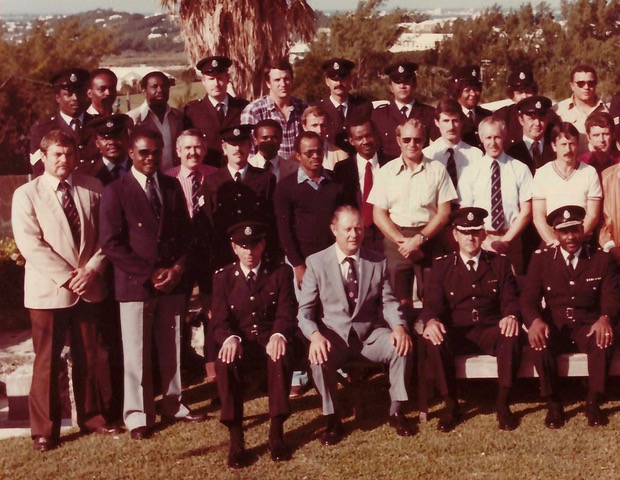 Blow-up 1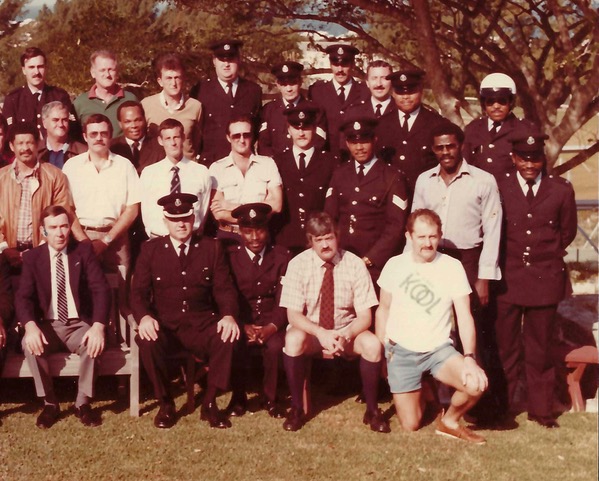 Blow-up 2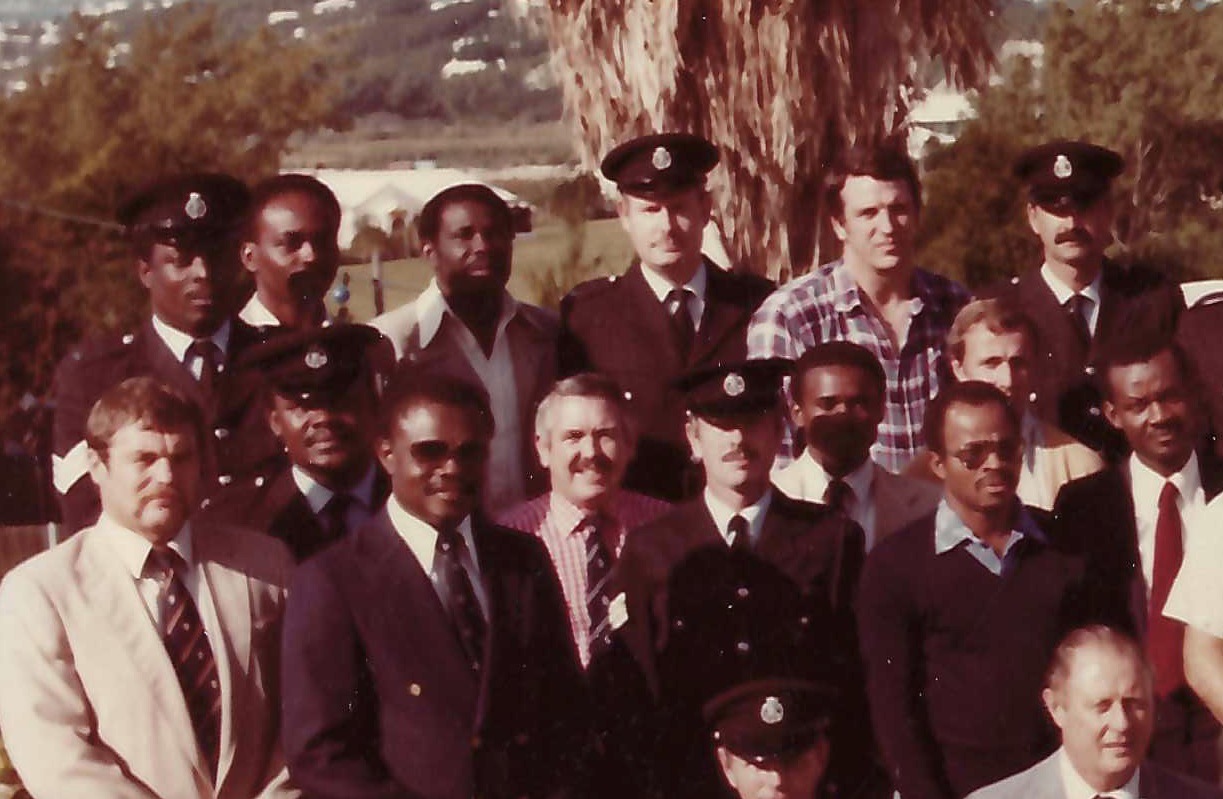 Blow-up 3