We just heard from Dave Walker who many of you will remember as a regular member of the PRC football team during the 1970's. Dave recently found our website and is keen to touch base with his old friends from Bermuda. We asked Dave to write a little about where he is and what he's doing these days, and he wrote the following:-
"Although I never served in the Bermuda Police Force, during my stay in Bermuda from 1972-1979 I represented the PRC football team for 8 consecutive seasons and also played cricket for the club on occasions.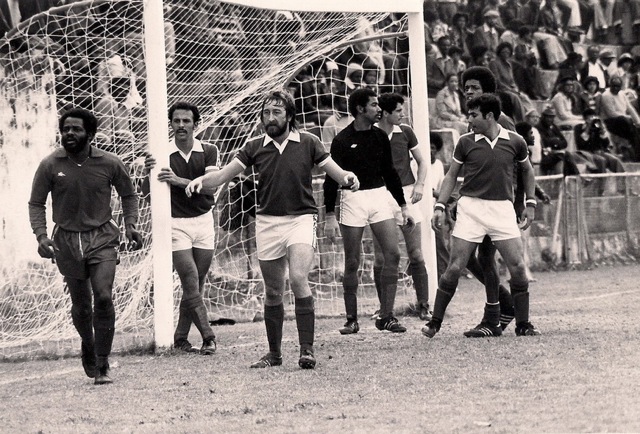 Dave in action on the football field in a match between the PRC and Somerset in 1977
Who can identify the other PRC players?
After 7 great years in Bermuda, and with fond memories of playing with the PRC side, I returned to the U.K with my wife Auli at the end of 1978. We quickly found jobs and settled back into life in the London area. My career in Printing and Advertising went well, and by the end of the 1980's I was running my own business. During this period we had two daughters, Amy (34) and Sofie (29) who now have good careers of their own and happily enjoy the London way of life.
Around 13 years ago I had a chance to sell my share of the business in the U.K. which I did, and decided to do some travelling in south-east Asia which saw me eventually relocate to live in Chiang Mai, Thailand. I have now remarried, and my wife Orasa and I have an 8 year old daughter, Katrina, and a 3 year old son, Daniel.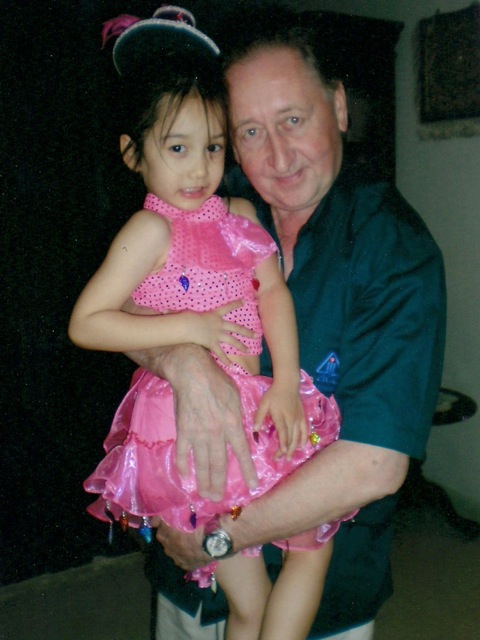 Dave and his daughter Katrina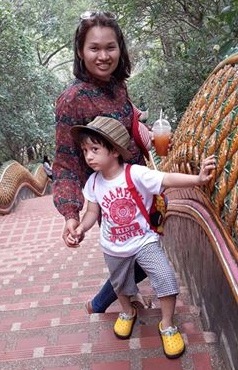 Dave's wife, Orasa and 3 year old Danie
Although officially "retired", as you can imagine with two young children, there is plenty to do and my Thai wife and I are always kept busy with various business interests. This doesn't leave us with much time to travel but I'm sure that one day I'll bring the family back to where the story all began in 1972.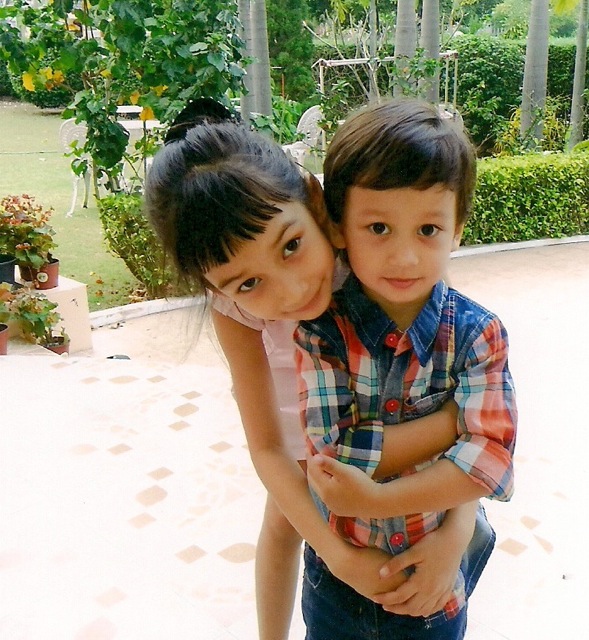 Dave's two young children, Katrina and Daniel
I've managed to keep in touch with several PRC players from those days, including Frank Dowie, Ernie McCreight, Steve Taylor etc, and I recently met up with Keith Cassidy and his wife Joan when they visited Chiang Mai.

One ex-player who I would dearly like to make contact with again is Les Pearson who became a really good friend of mine during those years, and I wondered if you or anyone else might know where he is and how I could contact him. I believe Les moved to Canada after Bermuda but that is as much as I know so any help would be appreciated.
I haven't made it back to the Island since 1989, but I'm sure that will change before too long!
Best regards to all my old mates.
Editors note - We have had several enquiries from former colleagues about Les Pearson but have had no luck tracing him so far. If anyone can assist please contact us directly at info@expobermuda.com