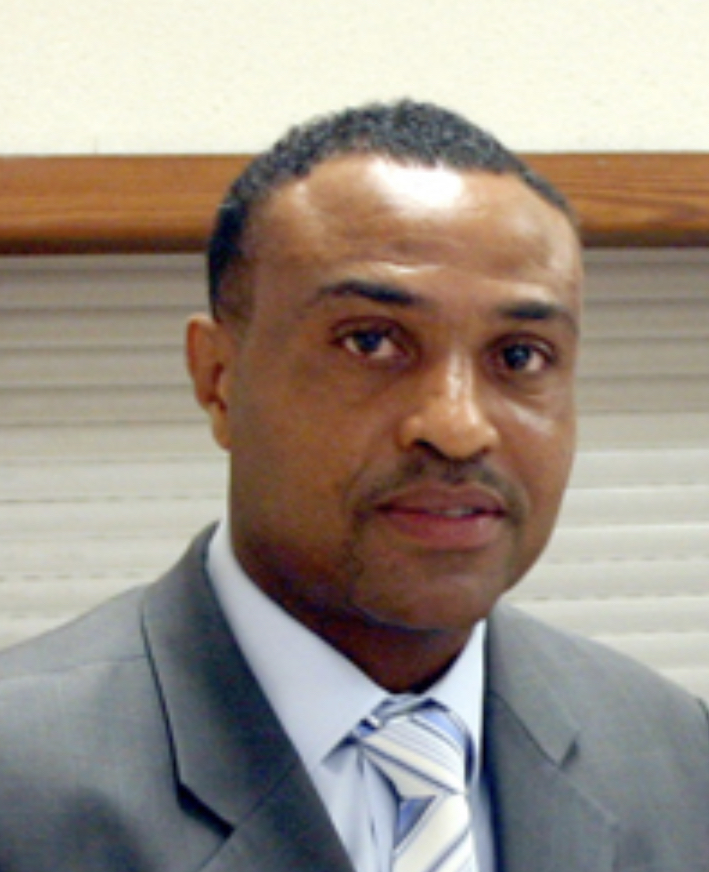 A.C.O.P. Antoine Daniels
Assistant Commissioner Antoine Daniels has released a statement on Bernews thanking the community for the recent critical support given to the BPS in connection with their investigations into several serious crimes. The statement reads as follows:-
"The role of the community has been critical in these recent successes," Assistant Commissioner of Police Antoine Daniels said in reference to the recent support given by the community.
A police spokesperson said, "In recent days, you would have seen a number of individuals appear before the courts charged with serious offences involving violence. Included among them a 25-year-old man charged with murder and firearms offences in connection with the murder of Ronniko Burchall on the 29th December 2018.
"The same man is suspected and has been additionally charged with using a firearm in an attempt to murder another man in St George's Parish on Saturday, 13th June, 2020 and has been remanded into custody pending next court appearance."
Antoine Daniels, Assistant Commissioner of Police stated: "You would also be aware of arrests made in connection with a major illegal drugs investigation which resulting in the seizure of more than $550,000 worth of illegal narcotics being kept off the streets, due in large part to the combined efforts of the Bermuda Police Service and H.M. Customs.
"The role of the community has been critical in these recent successes and on behalf of the Bermuda Police Service I would like to take this opportunity to publicly thank all those persons who have come forward as your assistance has enabled us to progress our investigations to the point whereby a number of men have appeared before the courts to be charged with offences involving violence which threatens the safety and well-being of the wider community.
"The top priority for the BPS remains apprehending and convicting persons responsible and the reduction of violence within the community. As I recently stated in the local media and have repeated multiple times, police cannot work in isolation, thus the support we receive from the public is critical in resolving these types of crimes particularly in this current environment whereby gun crime although showing some degree of reduction in recent years continues to occur and threatens community safety.
"The Bermuda Police Service is most appreciative of this support, since it is only through working together that we will rid our community of threat posed by those who choose to engage in criminal activity. However, there is still work to be done"
CLICK HERE for the full article on Bernews.