EDITORS NOTE - The following case is unusual in that it involves a physical assault on a female visitor late at night in the grounds of a hotel. The victim was not able to identify the culprit but other people in the vicinity at that time were able to describe a suspect in the immediate area who was described as having a "funny shaped head".
Through persistent detective work the suspect was located and interviewed, and sufficient evidence was uncovered to take the matter before the court. Despite the fact that the victim declined to return to Bermuda to give evidence, the suspect went to trial and this article reports on the result of the investigation.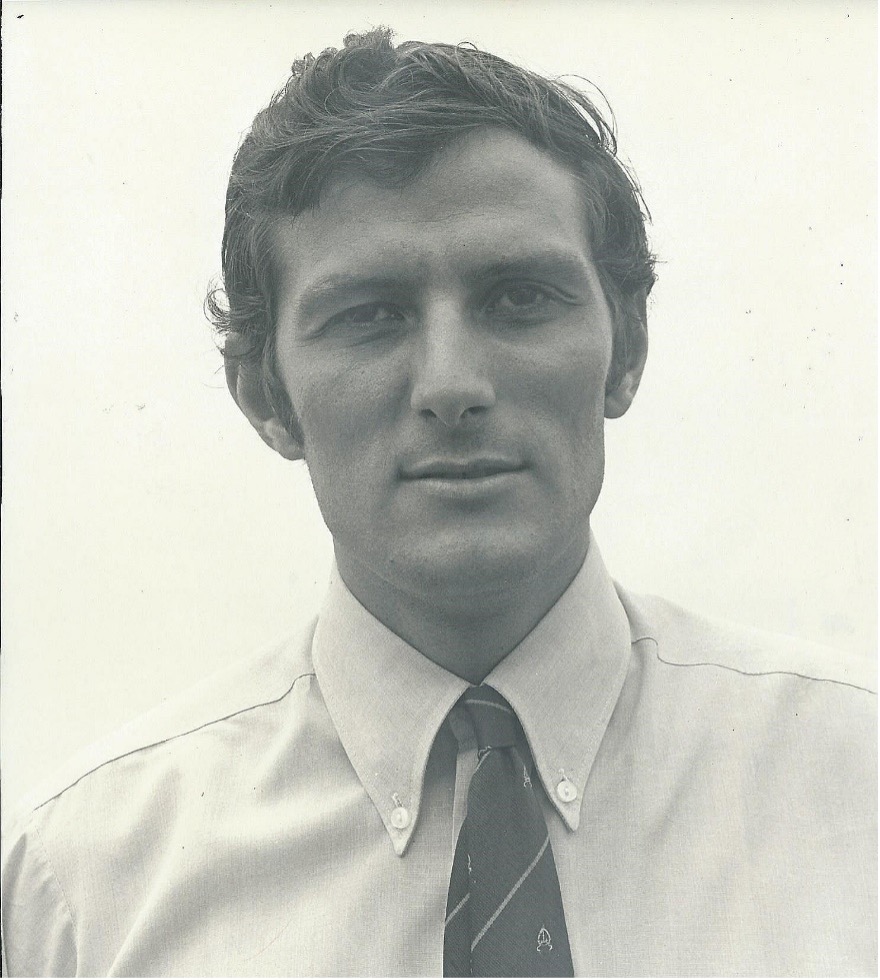 Detective Superintendent
George Rose CPM (retired)
INTRODUCTION
This was the last of my week-long night CID shift commencing at 10.0 p.m. each evening in company with fellow Detective Constable Earl "Spike" Hazel. During the past week we'd been responsible for monitoring or attending all crimes committed island-wide during the hours of darkness. The first hours during this particular Saturday night of June 7, 1969 had started off moderately busy as we patrolled the central parishes including the city on the lookout for wanted individuals, troublemakers or unruly behavior. The nightclubs and bars were noticeably active on this summer night with the usual lengthy queue waiting to enter the popular Forty Thieves club on Front Street.
Always on the lookout for persons of interest and those wanted on warrant we made our presence known at hangouts such as Lumpty James' poolroom at the corner of Court and Angle Streets, followed by visits to gambling dens known as Deep Purple's and the 'unofficial' Giant's Club on Pond Hill, Pembroke which attracted large numbers of card players and beer drinkers. We looked in on other licensed premises including the Tourist Trap, the Horse & Buggy, the Jungle Room and the El Matador and spoke with either the barman or the manager, casting eyes over the patrons as we did so.
FEMALE HOTEL GUEST ATTACKED
Some hours later, at 1.15 a.m. on Sunday morning, we were directed by COMOPS to attend the Belmont Manor Hotel, Warwick following a report that a woman had been attacked on the grounds of the property. Upon arrival and in company with the hotel's night manager, we went to the victim's room #365 where I spoke with a 21-year-old white American female complainant by the name of Danielle [redacted].
CONTEMPORANEOUS NOTES KEPT
I kept a contemporaneous record as she struggled to tell us that she had been attacked by a black male whilst she had been walking alone along the hotel drive. She was clearly in considerable distress as she told us she had been dragged off the driveway and forced face-down onto the grass verge. She said that when she had been on the ground someone had unsuccessfully tried to remove her clothing but he had been interrupted and ran off when a taxi slowed down nearby and stopped momentarily. During my questioning I determined that Danielle had not been raped and no contact of an indecent nature had taken place. She had neither seen nor felt a weapon of any kind having been used against her.
My notes continued:
"See scratches on the right side of face close to eye. See blood on right ankle and both hands. See numerous light abrasions on both lower legs consistent with them scrapping against a hard surface. Appears considerably upset, heaving and trembling as she lies on bed sobbing. Clearly shocked and distressed, she was not able to coherently complete sentences but she did remember hearing a cycle engine noise, but she did not see a cycle. Said she would not be able to recognize her attacker again but described him as about 5'9-10" tall, wearing light-colored trousers. She thought he was young – in his twenties. He ran towards her from behind, pounced on her and startled her. He did not say anything to her and she did not detect an odor from him."
I spoke with Danielle's female companion and set a time for her to be further police interviewed at 10.0 a.m. later that [Sunday] morning at the hotel. Complainant was adamant that she did not want hospital treatment or to see a doctor. With agreement from her friend, I took possession of Danielle's clothing – a dark blue jumper and a pair of white slacks which I saw were quite badly torn along the right inside upper leg down from the crotch to just above the knee area.
I considered the complaint's report to be genuine and continued enquiries within the hotel.
I spoke to the hotel doorman [Arthur] who reported that he had heard a woman screaming for help and he had hurried along the driveway towards the scream. He found the victim hysterical, minus her jumper which he found nearby on the ground. He saw her slacks were badly torn. She seemed to him to be in a state of shock and he escorted her into the hotel and handed her over to a female member of staff who took her to her room. He had not heard or seen a cycle in the area.
By torchlight, I inspected the general area of the assault along the hotel driveway but found no signs of a struggle having taken place on the low-cut grass. I noted there was a light, drizzly rain falling and the grass was generously wet. One light bulb atop a nearby pole offered marginal light throughout the general area.
Further enquiries within the hotel revealed an employee by the name of Keith Tarrant who said he had earlier been in the Staff Club where he had seen three colored men at the bar – one of whom, he said, "had a funny shaped head." He knew this man to also frequent the nearby Warwick Workman's Club, but Tarrant didn't know his name. The man was casually dressed but witness could not recall his clothing description. He didn't know the other two men and had not seen them before.
FUNNY SHAPED HEAD
In the absence of any other lead, I decided to concentrate on identifying the three males which witness Tarrant had mentioned – one of whom was a man "with a funny shaped head." From this description alone I remembered a youth by the name of Michael Garland Stanley Martin whom I had encountered some years earlier on the Warwick beaches during my duties as a member of the Beach Squad. I recall him being a nuisance around female bathers and college students. I knew that Martin lived at his parent's house located some 300 yards east of the Belmont entrance on Middle Road at its junction with Spring Hill Road, Warwick. I also knew that Martin was known as "Golfballs" aka "Egghead" – because of the rather unusual and distinctive shape of his head.
I considered Martin to be a person of interest who lived nearby and, in an effort to eliminate him from my enquiries - or otherwise, I decided to at least speak with him and test his alibi for the time period involved.
TO MARTIN'S HOUSE
At 2.45 a.m. in company with DC Hazel I knocked on the door of the Martin residence. It was immediately opened by a middle-aged lady who turned out to be Martin's mother. I introduced ourselves as police officers and had a short conversation with her. She seemed quite timid – in fact, frightened during her quiet replies to my questions. When I asked if Michael was home, she nodded and beckoned us to enter as she whispered – "in his room." I asked how long he'd been home and she said about an hour. I asked her to lead us to his room and she took us deeper into the house.
I opened Martin's bedroom door, switched on the light and found Martin in his bed – ostensibly asleep. I lifted the single top sheet off him and saw he was awake. He said nothing. DC Hazel remained at the bedroom doorway with Martin's mother standing behind him.
QUESTIONS
I said, "Michael I'm DC Rose from the police CID. Less than two hours ago a young woman was assaulted in the driveway leading from the Belmont Manor hotel. I believe you were at the Belmont Staff Club tonight and may know something about the incident. Is that right?"
A – "No man. Not me. I don't go up there."
Q – "Will you tell me where you've been tonight?"
A – "Up Midway for drinks. And Warwick Workman's and about." [Martin's reference here to 'Midway' related to a licensed premises then known as the Midway Lounge at the junction of Middle Road and Riddells Bay Road, Warwick. [It later became known as the Flavors Night Club].
Q – "Anywhere else?"
A – "No."
Q – "Then you came home here?"
A – "Yes I came home here."
Q – "Who else were you with tonight?"
A – "Nobody."
Q – "I have reason to believe you visited the Belmont Hotel Staff Club tonight and had drinks there."
A – "A drink. One drink."
Q – "Alright, one drink at Belmont staff club then, is that right?"
A – "One drink there. Then I came home."
Q – "You were at Belmont then?"
A – "Yes. I've been there."
Q – "Were you wearing these tonight?" (I picked up a pair of light beige-colored trousers from the floor beside his bed. I saw what appeared to be grass and soil stains on both knee areas).
A – "Those, yes."
Q – "And this?" (I picked up a light blue polo-neck shirt from off the bed).
A – "Yes."
Q – "What are these stains on the knees?" (Referring to the knee stains on his trousers).
Martin appeared surprised but offered no explanation as to the origin of the stains on his trousers. We locked eyes for a few seconds as he stood up out of his bed. He began prancing around the room in an agitated manner – DC Hazel stood blocking his open bedroom door.
A – "So what's all this mean? What am I supposed to have done? Did they tell you that?"
Q – "Were you riding that blue Cyrus outside?"
A – "My brothers – my brothers. Yes, I was on it."
Q – "I'd like to ask you some more questions regarding this matter but I should warn you that you are not obliged to say ….. Martin interrupted the caution saying –
"Fuck you all. I ain't done nothing. Fuck off. This time in the morning. Fuck off."
Martin brushed me aside as he went into his small adjacent bathroom before immediately turning around and re-entering the bedroom.
ARREST
Danielle's injuries amounted to an assault less than that occasioning grievous bodily harm (GBH). However, her injuries did amount to actual bodily harm (ABH) which had clearly interfered with her physical and emotional health and comfort. ABH is a misdemeanor providing me with no power of arrest in law since the offence had not occurred in my presence.
Believing that rape is a crime of violence, control and power, I next considered the likely intent behind the assault. It was probable that because of the sudden appearance of the taxi stopping adjacent to the scene, the culprit had been disturbed in his activities before furthering his intensions.
I remembered that Danielle's blue jumper had been removed from her body and thrown to the ground.
I recalled Martin's evasive answers when first questioned.
I recalled seeing stains on both knees of Martin's trousers which he admitted having worn than night.
I recalled the tear damage to the inside right leg of Danielle's slacks.
I had seen no obstacle in the area of the assault that could otherwise have accounted for such a rip – leaving only a brute force activity as the cause.
I said: "Martin, I'm not satisfied with your answers. I think you're being evasive on a number of points. I'm arresting you on suspicion of assaulting Miss [redacted] with intent to rape her at about 1.0 a.m. this morning in the grounds of Belmont Manor. You are not obliged to say anything unless you wish to do so but what you say may be put into writing and given in evidence."
Martin replied, "You foolish man. Me? Fuck off out of my house."
As I seized the aforementioned clothing and passed them to DC Hazel, I told Martin he was coming with us and to get some clothes on. He reluctantly dressed himself in a tee shirt and a pair of cut-off jeans which I examined beforehand for security reasons. I took him by the upper arm and escorted him out of the house and placed him in the rear seat of the CID car. Martin was calm at this point and DC Hazell stood beside the open rear door guarding him. I recall to this day completing my notes outside Martin's house by leaning on the roof of the Morris Minor CID car.
DC Hazel, who was not a driver, sat beside Martin in the rear seat during the journey to Hamilton police station. Throughout the short drive when I asked him questions, Martin remained silent. During two further interviews throughout the remainder of the night, Martin did not respond. As was customary at the end of the shift, I typed a detailed report on the night's events for follow-up investigations by daytime CID officers. I placed each of the four clothing items seized into four separate brown paper bags, labelled them accordingly and secured them in the forensic exhibit locker at Central CID before signing off duty at 6.30 a.m.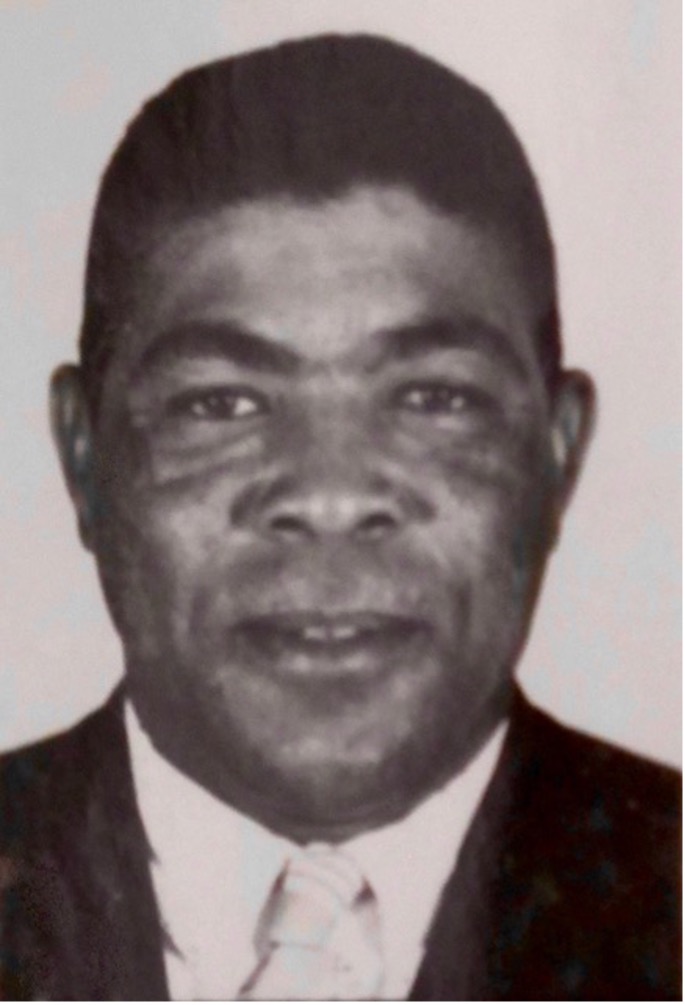 Earl Sinclair "Spike" Hazel
On Monday, June 9, 1969 I handed both sets of clothing still contained in four brown paper bags, to DC Frank Sykes at the CRO/SOCO office, where I also discussed with intelligence officers the likelihood of Martin being a person of interest in the growing pattern of consistent attacks on lone females travelling the island at night.
VICTIM RETURNS HOME
In the days prior to her returning home to the United States, Danielle showed a reluctance to return to the Island should a court appearance become necessary. Understandably, there was concern for the impact on her welfare after such a nasty attack. Nonetheless, contact with her in the United States was maintained and although it was difficult in the early stages to secure a commitment from her to return, she finally agreed to do so, if needed, after consultation with her family.
Meanwhile, a series of handbag snatches and indecent assault reports on lone female cycle riders began occurring in the central parishes during early July and throughout August. Many suspects were interviewed included Martin who remained free on police bail throughout July. On August 8 he was again interviewed but maintained his denials of the attack on Danielle.
MARTIN CHARGED WITH ABH
In the absence of strong evidence suggesting an assault with felonious intent, a decision was made to charge Martin with the offence of assault occasioning actual bodily harm against Danielle. A case file was completed by August 14 at which time Martin entered a Not Guilty plea at the Hamilton Magistrates plea court. He was released on bail pending trial on September 12.
The complainant was notified by telephone at her home in the United States that a man had been charged before the Bermuda courts with assaulting her and that a lower court trial date had been set for September 12. Ultimately, Danielle's travel and accommodation arrangements were put into place.
LETTER RECEIVED FROM ASSAULT VICTIM
On Monday, September 8, 1969 a letter purportedly written by Danielle was received by then DCI Sheehy setting out the reasons why she would NOT now be returning to the island.
AT TRIAL DEFENCE DENIES POLICE CLAIM THAT MAN ADMITTED ASSAULTING WOMAN TOURIST
On Friday, September 12, 1969 Martin appeared for trial in Hamilton Magistrates court before the Wor. Richmond Smith charged with assault occasioning actual bodily harm to Danielle [redacted]. He was initially represented by Miss Shirley Simmons with Police Sgt. Gerald Harvey prosecuting. The Royal Gazette (RG) followed the trial at its commencement but as continuation dates became more frequent the RG did not cover all the hearings.
ASSAULT CASE VICTIM NOT APPEARING
"It was revealed early in the trial that the victim of the alleged assault would not be giving evidence in court.Despite the absence of a material witness – the complainant herself, the trial against Martin proceeded after DCI John Sheehy told the magistrate that she had earlier agreed to attend the hearing. He explained that on September 8 he had received correspondence "purporting to have been written by the complainant" – the result being that she would not be present. Reasons for her absence were not given in court as defence counsel, Miss Shirley Simmons, objected to hearsay evidence.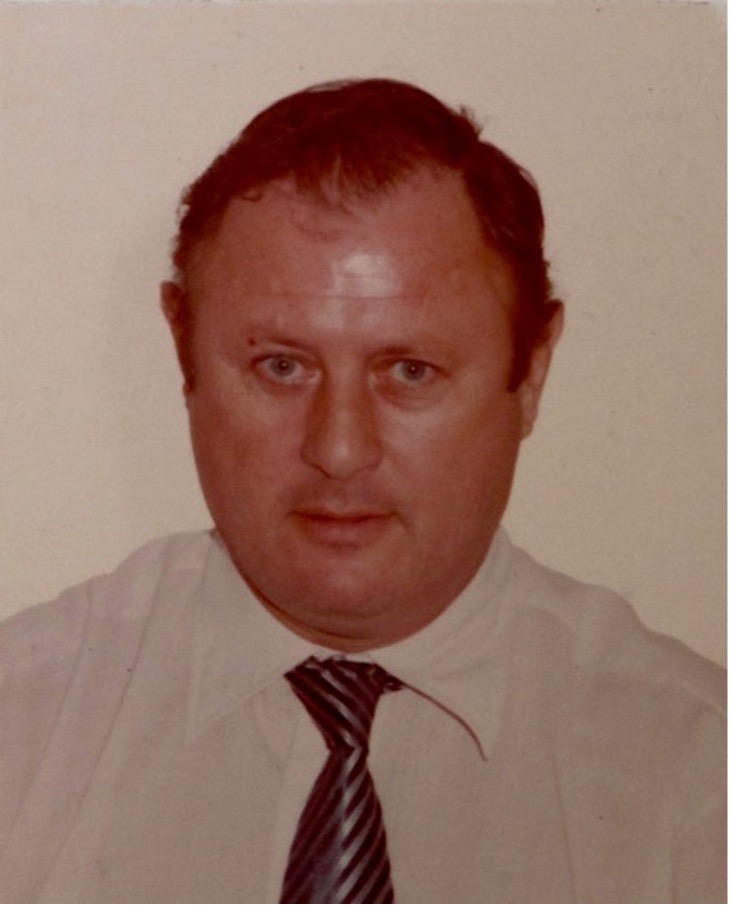 John Joseph "John Joe"Sheehy
WITNESS DESCRIBES MAN WITH 'FUNNY SHAPED HEAD'
"Keith Tarrant, employed as a lifeguard at the Belmont and who does some night-work as a barman at the hotel's staff club, told the court that he knew the accused by sight and saw him at the staff club bar along with two coloured men around 10 p.m. on the night of June 7. He next saw the accused alone at the nearby Warwick Workman's Club and saw him leave there around midnight. Tarrant said he knew this man to have "a funny shaped head" but he didn't know his name. Tarrant said the man was casually dressed but he couldn't recall his clothing details. He could provide no further information in respect of the other two men he had seen at the bar.
DISTRESSED
Roy McKibben, who lives at "Gate Cottage" on the Belmont property and is employed as a front desk clerk and night auditor at the hotel, said he went to work at the front desk about ten minutes to 1.0 a.m. on June 8. On his way he saw someone standing in the yard but thought the person worked at the hotel. He said he saw the complainant whom he did not know at the time by name, leave the hotel grounds.
She later returned to the hotel, assisted by someone else, and appeared to be in a very distressed condition, – "Her clothes were torn and she was in a bad state of shock. She was crying. On the advice of the person with her, I called a doctor and the Police," McKibben told the court.
Police evidence was that the accused had been arrested the same night and taken into custody. Police statements allegedly made by Martin but not signed by him, were read to the court over the objection of defence counsel.
Miss Simmons questioned why the Police, having set Martin free [on bail] waited two months, until August 10 before bringing the matter up again. DS Black, who was in the witness box at the time, replied that he had been instructed to do so.
Further Police evidence alleged that in unsigned statements the accused had admitted the offence. Miss Simmons objected to the unsigned statements in which the accused had admitted the offence to DS Black. "In fact, he never admitted committing the offence," she said.
Also giving evidence yesterday were DC's Frank Sykes and George Rose.
DC Frank Sykes told of examining the clothes handed to him by DC Rose on Monday, June 9. "The lady's white cotton slacks were torn very badly in the crotch area," he said.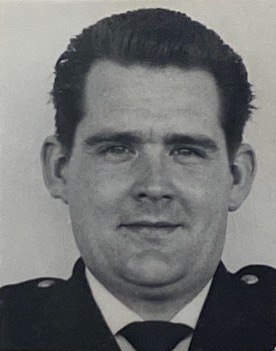 POLICE VISITED DEFENDANT'S HOUSE
"The Court was told that the officer who answered the complaint was DC George Franklyn Rose. He said that [the victim] became hysterical while he was speaking to her. He saw scratches and abrasions about her body and on her hands and face. [I was permitted to read my notes to the court wherein I described in detail the emotional and physical state of the victim as I had found her shortly after the attack].
As a result of the information received [from witness Tarrant], DC Rose said he went to the defendant's house located 300 yards east of the entrance to the hotel. Martin appeared to be asleep and the police officer awoke him.
Over the objection of the defence counsel DC Rose was allowed to refer to notes he said he had made at the defendant's house. In them were recorded statements in which the accused allegedly admitted having had a drink at the Belmont staff club on the night of the offence.
DC Rose said he picked up a pair of beige trousers that were in the defendant's room. "I saw green stains on the knees area," he told the court. The defendant admitted having worn the trousers earlier that night, and was later arrested."
BENCH WARANT ISSUED FOR NON-APPEARANCE
The hearing was to continue at a later date and the defendant was further court bailed. He did not show up for continuation of his trial however and a bench warrant was issued for his arrest.
On Tuesday, October 7, 1969 at 5.0 p.m., I went to Martin's residence at Spring Hill in possession of the bench warrant for his arrest. There was no response at the door on this occasion but he was subsequently arrested and taken before the court when the new date of October 24, 1969 was set for his continuing trial.
MAGISTRATE PUTS QUESTIONS TO THE PROSECUTION
"On Friday, October 24, 1969 at Hamilton magistrates court, the Wor. Richmond Smith asked of the prosecution, "How could a girl walking towards the Belmont Hotel definitely be identified as the one who was allegedly attacked shortly afterwards?"
He asked police prosecutor Sgt. Gerald Harvey to strengthen his case in his submission, because, as he said, the only major similarity was that the girl on the pathway and the one attacked were wearing blue and white clothing.
The allegation was that illiterate Michael Garland Stanley Martin of Spring Hill, Warwick, had attacked and caused bodily harm to a visitor, on the roadway leading to the hotel on June 8. Martin had denied the charge, and the hearing was continuing with the evidence being heard of Joyce Irene Tuzo, a receptionist-cashier at the hotel and Det. Sgt. Clive Donald.
WITNESSES
Tuzo spoke of seeing Martin: "I paid no particular attention to him until I observed him hurrying to park, or throw down, his cycle. He left the bike at the entrance and started walking towards the girl . . . "To me it looked as if she was waiting for him as she was walking slowly. I associated them together in my mind," she said.
The cashier, of Middle Road, Southampton said she saw Martin as she was leaving her job about 1 a.m. when she went to the car park. She also saw a girl dressed in blue and white enter the driveway and go towards the hotel. After her evidence and cross-examination by defence counsel Mr. Charles Vaucrosson, the magistrate asked the prosecutor how he could say the girl seen in the driveway was the same girl who was attacked, or how Martin could be connected with the assault?
DS Clive Donald told the court that he and DS William Alexander Black started investigations into the case on August 8. He said that DS Black had later taken a statement from Martin out of his presence, but the statement had been read over to Martin when he had been present. DS Donald said that Martin had refused to say anything when he was in the interview room so he had left, and DS Black had continued the questioning. Martin had replied that he knew nothing about the offence and on one occasion had said, "It wasn't me. Why do all these people want to get me into trouble. There's lots of people that don't like me. Look, I'm telling you nothing.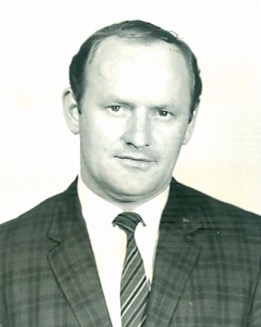 William Alexander "Bill" Black
DEFENCE SUBMISSION
In his submission, Mr. Vaucrosson, who had taken over as defence counsel, said there was no case for Martin to answer. The complainant did not want to give evidence; there was no medical evidence to prove she was bodily harmed; and the statement to police was improperly done. "There is no evidence in this case that there was an assault that did her bodily harm. Nor is there any direct evidence to connect his client with the assault, save that he was in the area, which he has admitted."
CASE ADJOURNED
When Sgt. Harvey said he would rest his case on the strength of the evidence, Mr. Smith adjourned the hearing until November 21 for a decision. Martin was released on court bail."
ACCUSED FOUND GUILTY AND SENTENCED TO 3 MONTHS IN GAOL
On Friday, November 21, 1969 the RG reported that Michael Garland Stanley Martin of Spring Hill, Warwick, who assaulted a visitor in the driveway of the Belmont Hotel, was sentenced to three months' imprisonment. The young man who was represented by Mr. Charles Vaucrosson had denied the offence and appeared in Hamilton magistrates court for judgment and sentencing by the Wor. Richmond Smith. Martin assaulted Miss Danielle [redacted] on June 8 and did her bodily harm.