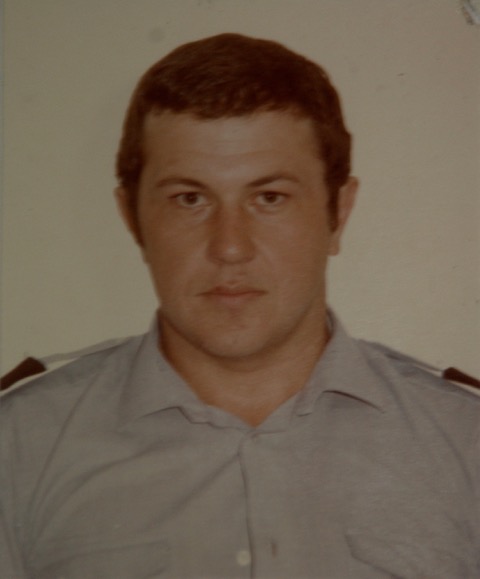 Young P.C. 448 Paul Davis
We recently heard some most unusual news about our good friend and former colleague, Paul Davis, who arrived here in Bermuda as a young constable on 3rd October 1973, on a flight from the U.K along with Chris Bowerman, Bob Kinnon, Damian Willcocks (sadly deceased), Ian Graham, Frank Wood and Donald Grant.
Paul served here from 1973 – 1980 and he started, as so many young constables do, walking the beat in the City of Hamilton before becoming a Parish Constable in Pembroke West. Paul was transferred to C.I.D. for a while and was then posted to Operations (Traffic) until he resigned and returned to the UK.
Paul regularly attends the re-unions of former Bermuda police officers and friends, some of which have been organized by Bob Kinnon and Ian Graham, both of who arrived with Paul on that day in October 1973.
So, what is the unusual news? Well we heard that Paul recently received The Freedom of the City of London in a ceremony held at the Guildhall in London. He is a member of the Masonic Order of Knights Templar Sub Prior Somerset and has been associated with ancient London Livery and Craft Companies and was sponsored by two of its members.
We are not quite sure exactly what that means but Paul attended the ceremony with his wife Carole, and their grandson, Jack.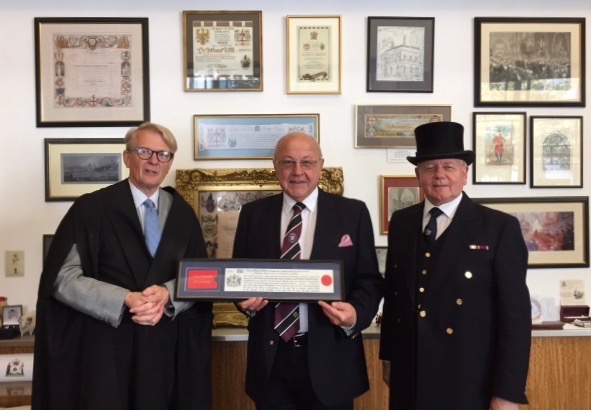 Paul at his Award Ceremony with The Clerk to
the Chamberlain and Beadle of the City of London.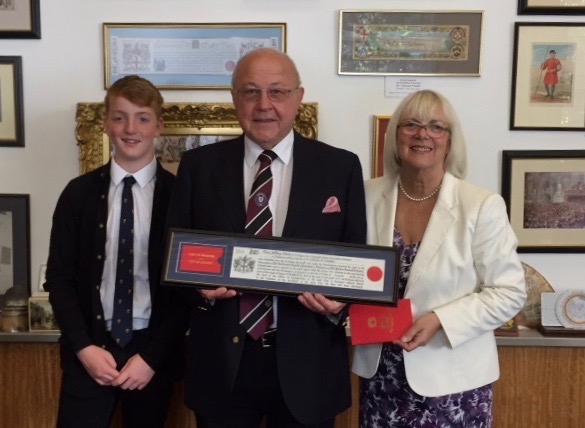 Paul with his wife, Carole, and their grandson, Jack
Ian believes this award allows Paul to "drive a flock of sheep across London Bridge", but we will believe that when we see photographic evidence!
Congratulations to Paul.