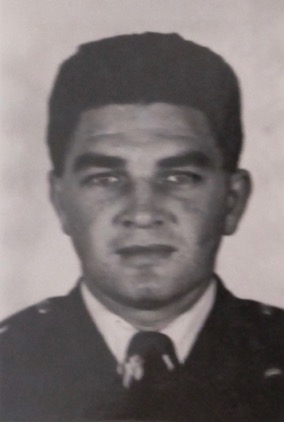 P.C. George Linnen
It is with great sadness that we just heard of the passing of former P.C. George Linnen in Canada on Wednesday 23rd August 2017, after a long illness.
George wqs born in Edinburgh, Scotland, and served for 2 years in the Royal Air Force, then served in the Edinburgh City Police before joining the Bermuda Police on 29th September 1959.
An outstanding football player his talent was quickly recognized and he became an inspirational Captain of our Police Football Team.
George served in Central Division (Hamilton), as Devonshire Parish Constable, in Operations (Traffic) and again in Central Division during his 6 years here in Bermuda before he and his wife Joanne headed off to Canada in 1965. Once a policeman always a policeman, George went on to work for many years in the Toronto Metropolitan Police before retiring. He was a long time good friend of fellow footballer, Clive Donald, and they remained in touch over the years.
We offer our sincere condolences to Joanne and to their family who are in our thoughts and prayers.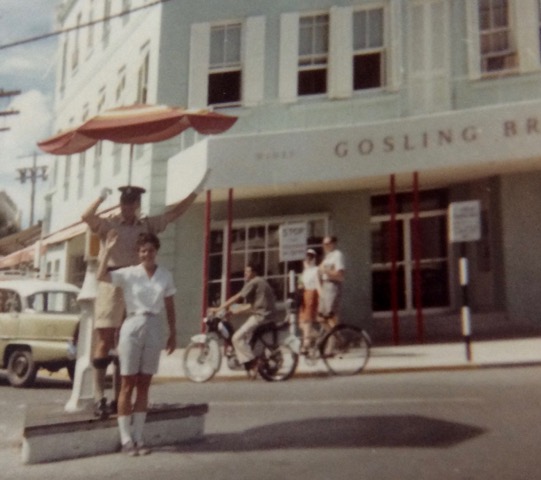 P.C. George Linnen doing his best to direct traffic at Hyle's Corner without
being too distracted by a lovely young lady by the name of Joanne!