2023 '80's Bermuda catch up group
ExPo Reunion in Newcastle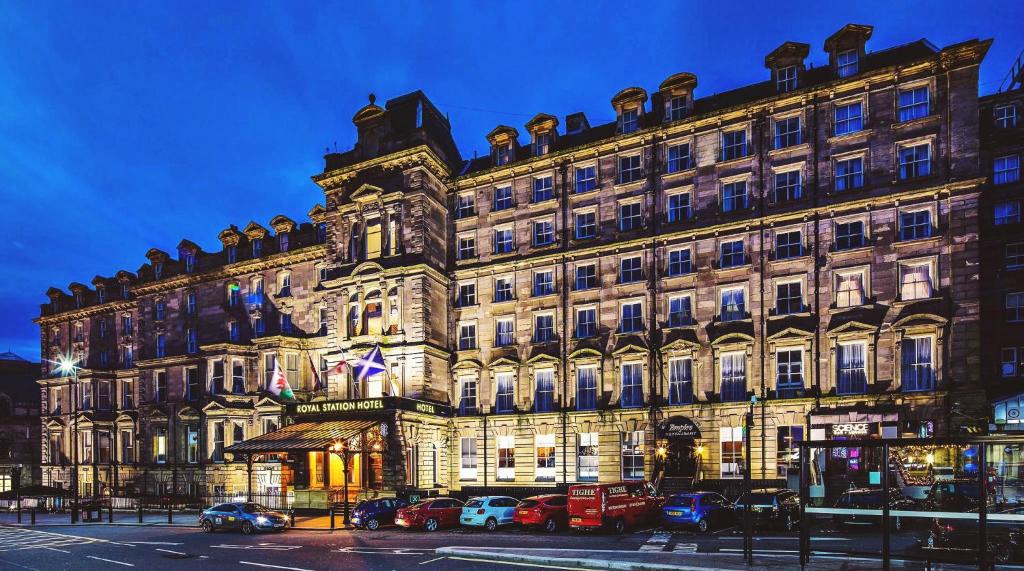 Royal Station Hotel will be focal point for the reunion
We understand from Keith Senior that he and a group of our colleagues who served here during the 1980's, are planning to hold a 'GET TOGETHER' in Newcastle on Tuesday May 16th 2023.
Although the group organizing the event served during the 1980's we are assured they are inclusive and have always welcomed anyone who has served in the Bermuda Police.
Keith has written to say,
"Usually we meet for drinks, tall stories of bravado, and how handsome we all were wearing shorts. There is always some networking and many laughs and jokes. Usually the group, whosenumbers are often 20+ split up into sub-groups for food and further drinks and memories.
We often spend a night in a hotel and start the day again with maybe a bit of sightseeing or cultural activities.
I hosted last year in Sheffield and we met in the Sheffield Taps near the railway station. After drinks and catch up, we went to Kelham Island to visit a wonderful Industrial museum where we saw the World's largest functional steam engine working. There were wonderful pubs nearby where we enjoyed our catch up."
Keith added that the 16th May is the agreed date, with 17th as well for those who want to stop for a couple of nights. The Royal Station Hotel will be a focal point for those who are overnighting.
There are no other specific plans as yet, however, there will be a cultural walk around Newcastle on 16th, including drinks and dinner, and possibly a trip via the Metro to Tynemouth on 17th which is a good day trip for those interested.
Anyone interesting in attending this reunion can either email Keith Senior if you have his email address, or email us at This email address is being protected from spambots. You need JavaScript enabled to view it. and we will pass your details directly onto Keith.