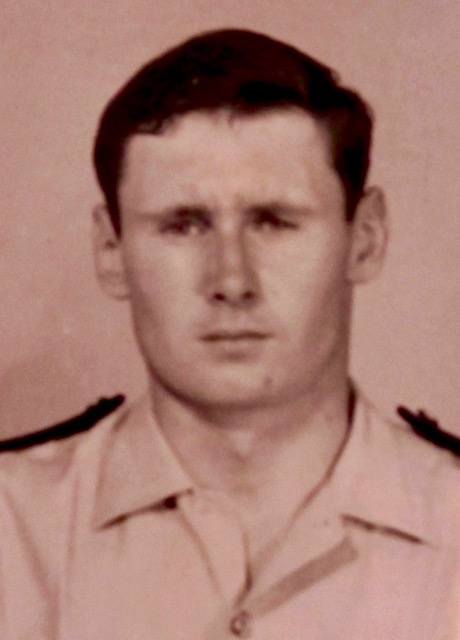 Young P.C. Les (Paul) Brown
We've just received word that Les (Paul) Brown and his wife, Heather (nee Richardson), have arrived in Bermuda to celebrate their 50th wedding anniversary and are staying at Grotto Bay Hotel
Les joined the Bermuda Police on 5th September 1966, along with 14 other new recruits, all of whom had previous police experience. Les had served in the Northumberland Police from 1964-1966, and although recruits who attended Localisation Courses very seldom had their photographs taken, we happen to have a rare photo of their intake on their arrival. What a bunch of characters!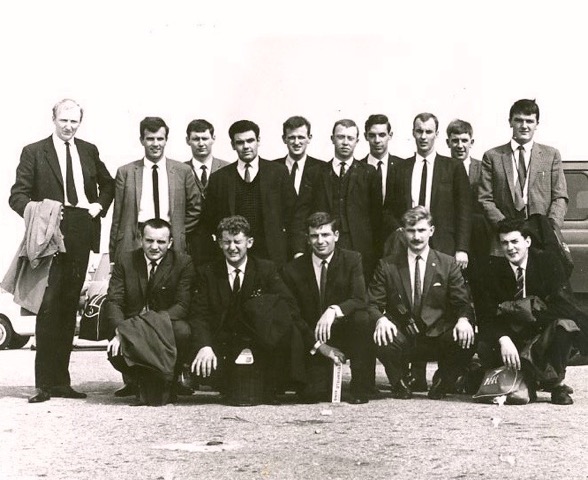 New Recruits arriving on 5th September 1966
(l-r) Top Row - Bob Roberts, John Graham, Les Brown, Brian Kent, John "Coco" Eve,
Les "Bloodnut" Tomlinson, Dennis Brookes, Alan Keagle, Alan White, Dave "Big Joe" Needham
Bottom Row - Pat McBride, Dave "Cookie" Cook, Ian Mitchell, Fred Church, and Vic Richmond
Les served here for 9 years years, in Hamilton, St. George's, Traffic and CID, before returning to the UK and joining the North Yorkshire Police where he worked as a Beat officer, Panda officer, and Traffic officer in the York area. In 1983 Les was promoted to Sergeant at Thirsk and then as Acting Inspector at Ripon, before being transferred to Richmond in North Yorkshire where he was kept busy as Crime Prevention Officer, Special Liaison Officer, Community Affairs Officer, and Wildlife Liaison Officer - all at the same time. Les retired from the Force in 1996.
Les and Heather are delighted to be back in Bermuda and are plannng to be at the Police Recreation Club on Thursday 15th September to meet up with old friends and colleagues.
We believe that three members of this group are still residing here in Bermuda - retired Inspector Dave Cook, retired Chief Inspector Denis Brookes, and former Sergeant John Graham. Sadly, we have lost several of the group including Alan Keagle, Pat McBride, and Vic Richmond. If you were one of the group we would be pleased to hear from you wihile Paul and Heather are on Island.
10th September 2022