It's with just a little tinge of regret that we announce the "retirement" of the COP's Staff Officer, our good friend and colleague, Cal Smith, who I should immediately add if NOT retiring his position as President of ExPo. Cal has been doing a superb job as our ExPo President for the last 2 years, and has been able to keep us fully abreast of happenings inside the BPS and ensure that we have continued to maintain the best possible reklationship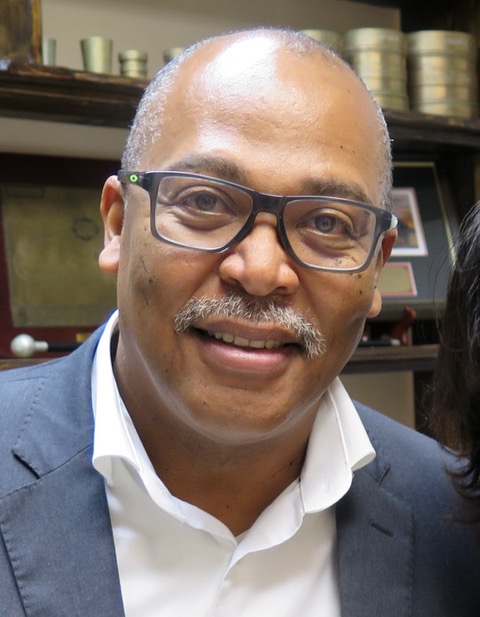 Cal Smith
The End of an Era!!!
"Monday 31 May 2021, will be my final day of service with the Bermuda Police Service. I have had a wonderful career of over 36 years and take this time to thank my colleagues, past and present, the nine Commissioners I have had the pleasure to serve under, my friends and family and particularly my Lisa, Justin (Cali), and Domonique (Solae).
Over the last 36 years there has been many broken promises, missed birthday parties, Christmas mornings and other significant family events that I have missed in support of my career. However, through it all, you have encouraged and shared my passion to Make Bermuda Safer.
Thank you for your many sacrifices over the years and I look forward to your continued love and support as I transition into this next phase of life. Thank you for the wonderful memories that have shaped me and that I will hold dear forever. To my colleagues and special friends too many to name - stay safe and continue on keeping us all safe!!"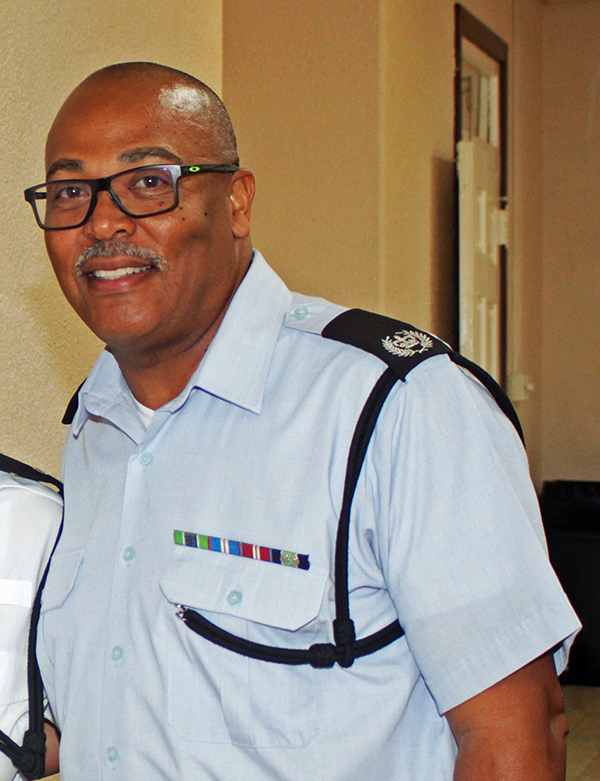 COP'S Staff Officer Cal Smith
Both the Royal Gazette and Bernews published articles this morning honouring Cal as follows:-
"A highly awarded police officer who served in almost every branch of the service has retired after 42 years.
Staff Officer Calvin Smith stepped down on Monday after a career recognised in 2016 with the Overseas Territories Police Medal.
Mr Smith said: "It was very sad to experience the final day of service in the BPS as the Commissioner's Staff Officer.
"However, I thoroughly enjoyed my policing career and wouldn't have it any other way."
Mr Smith, who joined the Bermuda Police Service in 1984, had already served in the Royal Bermuda Regiment from 1979.
His police career included extensive experience in the Criminal Investigation Department and the Serious Crime Unit.
He was also head of Special Branch and the Government Security Officer.
Mr Smith's detective work won him 14 Commissioner's Commendations.
Mr Smith was the tasking manager in the Intelligence Division from 2008 and attended several overseas courses.
Mr Smith was recognised with two Commissioner's Merit Awards, one Bermuda Reserve Police Merit Award, 30 Letters of Good Work, and the Bermuda Police Service Long Service Award after18 years in the job.
He won trophies and certificates for island and overseas sports tournaments as well as the 2007-08 Bermuda Police Service Officer of the Year Award and the 2009 Man of the Year Award.
Mr Smith has also been involved with the Police Week Committee since 2007.
In 2018 he was voted president of the BPS Ex-Police Officers' Association in 2018 and still holds the post."
CLICK HERE to read the rest of the article in the Royal Gazette
CLICK HERE for the rest of the article in BERNEWS