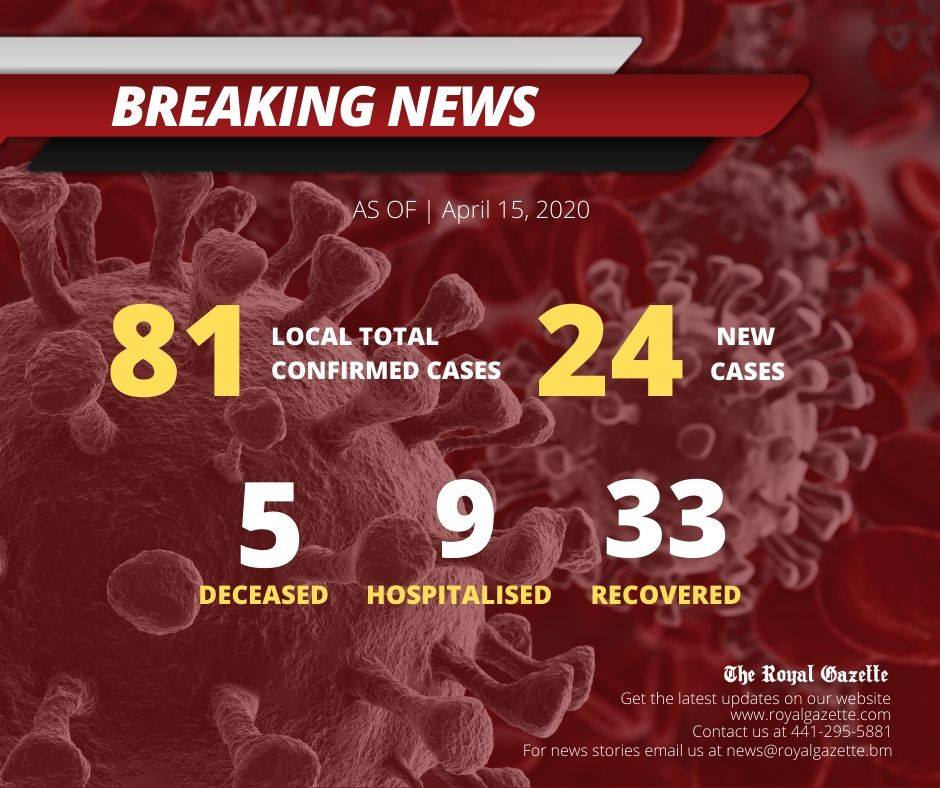 This morning's Royal Gazette (16th April 2020) reports that a total of 23 Covid-19 cases linked to a seniors home were announced last night. bringing Bermuda total number of confirmed casaes to 81.
The infections at the Matilda Smith Williams Seniors Residence in Devonshire accounted for all but one of the 24 positive results from 80 test results revealed by Kim Wilson, the health minister.
However, Ms Wilson declined to comment on how many of the cases were residents and how many were staff on privacy grounds.
A 66-year-old resident from the home died from the illness on Sunday, a week after he first showed symptoms, which brought the island's death toll from the disease to five.
Ms Wilson said the number of cases at the Matilda Smith Williams home was "disheartening news".
She added a member of staff at another home, which has not been identified, had picked up the coronavirus from a contact "not related to the home".
Ms Wilson said the island had recorded 81 Covid-19 cases altogether and that 33 people had recovered.
Nine people aged between 67 and 82 are still being treated in hospital. Ms Wilson said the Government's goal was to test 500 people a week, which could be reached "by the end of next week, given the estimated arrival of further supplies".
CLICK HERE for the full report in the Royal Gazette.