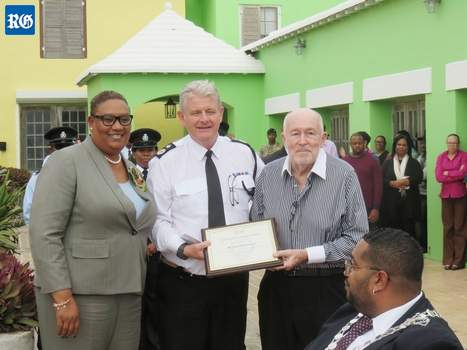 Back on the beat: Renée Ming MP and Stephen Corbishley, Commissioner of Police,
David Somers, president of Wilkinson Estates Ltd, with a certificate of thanks
(Photograph by Owain Johnston-Barnes)
The article reports that a renovated building at Somer's Wharf will be used as a base of operations for community police officers in the Olde Towne. As reported in the Royal Gazette,
Commissioner of Police Stephen Corbishley said the office was the result of talks with the Government, area MPs and Wilkinson Estates Ltd, who kindly offered the property to the police service for an annual rent of $1.
Explained COP Corbishley
"Our parish constables are going to work from here and our response officers have the opportunity to work out of these premises."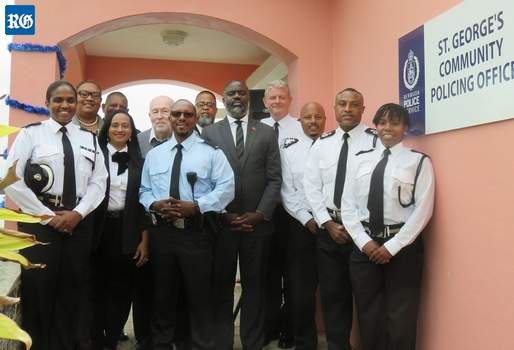 (Photo courtesy of the Royal Gazette)
He added: "The most important thing is that it demonstrates the police's presence in the St George's community and that is a huge step forward and great for us, great for the BPS and great for Bermuda."
You can read more about this positive development for St. George's in the Royal Gazette at the above link.