Dealing with Domestic Violence
by Retired D/Superintendent
George F. Rose CPM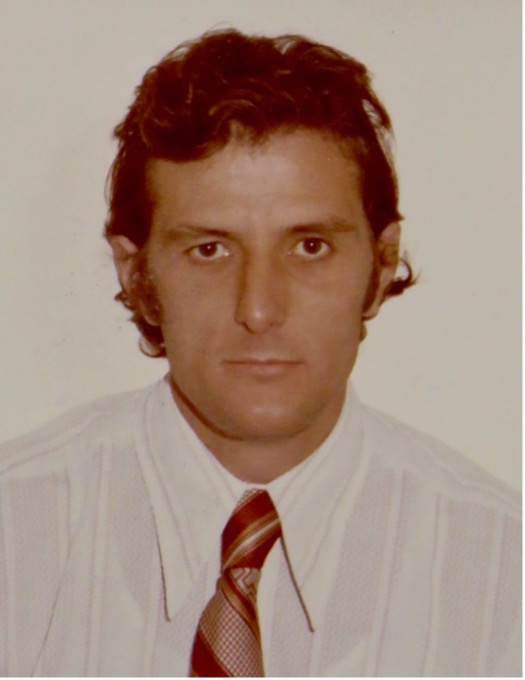 George Rose
INTRODUCTION
Reports of domestic violence (DV) often present a multitude of challenges for attending law enforcement officials and have to be treated with care and a balanced approach from the very start. Issues surrounding the complex and ages-old subject of DV often plague the caring professions with continuing unfinished agendas and lingering acrimony.
Each DV abuse demonstrates one adult's attempt at control over another and most usually presents when an offender seeks to coercively abuse another physically, emotionally, sexually, financially, socially or psychologically. Threats of violence almost always escalate over a period of time into uncontrolled behaviour – occurring both within the home and without.
DV reports are not a rarity and any one of them can result in grave danger towards attending police officers in their capacity as first responders. None-the-less, in the broader context, officers must consider the manifestations of intent when conciliating a peaceful outcome between parties. Whilst avoiding assumptions, the officers must maintain a duty of care and protection towards the 'established victim' of the abuse. Equally, the criminal justice system, social services and health-care agencies play an important role in the final outcome/resolution.
Here is one such report of domestic violence dealt with by the Police in 1968.
POLICE ATTEND A REPORT OF STABBING
Fifty-five years ago this month, at about 2.40am on Saturday, September 21, 1968 Ernest Augustus Williams rushed into Hamilton police station and said to PC Stanley Hill, the desk officer¸ "If I had a gun, I would have killed her."
Williams was followed into the station from the street by PC Brian Hanney who told him to sit down and it would be dealt with.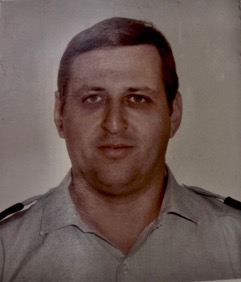 P.C. Brian Hanney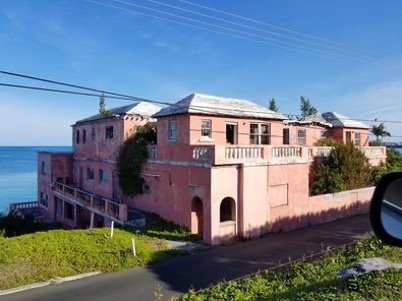 The Clayhouse Inn, Devonshire
circa 2018
Meanwhile, police were receiving reports of a stabbing incident at Clayhouse Inn and patrols were on the way to that location.
Sergeant Hilton Wingood and Constable Mike Caulkett arrived at the scene and were informed that a coloured female had been taken to King Edward Memorial Hospital (KEMH) suffering with a stab wound to her chest. They were told that the culprit had earlier dashed from the Clayhouse night club saying he was going straight to the police station. The officers located and spoke to one witness, lawyer Walter Robinson, who had pulled Williams off the victim – his estranged wife Theresa Williams.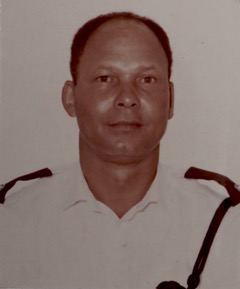 Sgt. Hilton Wingood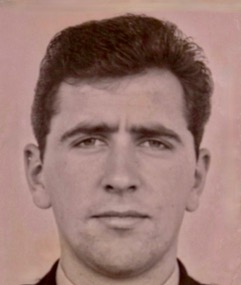 P.C. Michael Caulkett CPM (G
NIGHT CID INVOLVED
At 2.45am in company with DC Earl Hazell as the island's night CID officers, we were dispatched to the KEMH and spoke to the victim identified to us as Theresa Icine (Barbara) Williams. I saw she had been stabbed just below the left breast in the immediate vicinity of the heart and that she had also been cut on the left forearm and on the right hand. She was conscious and about to be taken into the surgical theatre.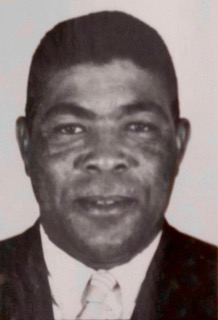 I said to Mrs. Williams, "Who did this to you?"
She replied, "Ernest my husband. We argued."
She further explained that she and her husband had been living apart for about six months and that when they had met at the Clayhouse that evening, they had talked and argued a little. He had written her a cheque for £20 and had then left the night club. When questioned further, Theresa confirmed that she was Jamaican, as was her husband and, importantly, that they were NOT then legally separated.
Whilst establishing the facts, Mrs. Williams told me that Ernest had approached her from behind and stabbed her in the center left chest. He had then withdrawn the knife and come at her again, hitting her in the forearm as she defended herself. She had not heard him speak when he took these actions.
It was at this point that Williams was fetched off her by a Walter Robinson. We also learned that another witness, Ludwig Cann, had taken the knife from out of Williams' hand and had seen him rush out of the Clayhouse and jump in his car. Other observers reported seeing another knife inside his car on the floor. In his flight from the car park, Williams was seen to strike three other parked cars.
The victim's only explanation for her husband having assaulted her was that he was jealous at seeing her socializing with other men.
SUSPECT ARRESTED
At 3.18am, in company with DC Hazell, I went to Hamilton Police Station and there saw a man identified to me by PC Hill as Ernest Williams aged 30 of Serpentine Road, Pembroke. Williams was seated and resting his head on the office desk on top of his hands. He looked up on my entrance and appeared to be drowsy. His eye-lids were half closed.
In his presence, Constable Hill informed me of what Williams had earlier said to him when entering the station.
I said, "Mr. Williams – I am Detective Constable Rose from the CID. It is my information that you have stabbed your wife, Theresa, who is now in the hospital. I understand that after this happened at the Clayhouse Inn you came straight here to the police station." Willams stretched himself whilst still seated and put his arms out straight in front of him on the desk.
I continued, "I must tell you that you are not obliged to say anything to me but whatever you do say will be taken down in writing and may be given in evidence."
A. "I'll say everything in court. I got nothing to say."
Q. "Why did you do it her – will you tell me that?"
A. "I wanted her to die. I just did what had to be done. She should be dead man."
Q. "Why?"
A. "I couldn't take it no more."
Q. "Will you make a statement?"
A. "When I see her lawyer Mr. Richards. I guess he'll be satisfied. You've got all I'm saying."
Q. "Where did you get the knife?"
A. "You got enough."
Williams folded his arms and stared at me with a slight grin on his face.
He then asked me, "Is she dead? She should be dead man."
I said to Williams, "It is my duty to arrest you for the attempted murder of your wife Theresa Williams at about 2.30am this morning at the Clayhouse Inn. You are not obliged to say anything unless you wish to do so but what you do say will be taken down in writing and may be given in evidence."
Williams replied, "I knew that." He shrugged his shoulders, stood up and was then formally searched by PC Hill before lodging him in a police cell.
I then made notes of the above conversation and observations in my pocket book.
A search of Williams' car parked outside the station revealed a clean knife which was found by PC Hill on the floor under the front seat. I took possession of this knife. The car was taken to the police compound at Prospect for further examination and safe keeping.
Williams' general demeanour throughout our interaction was that of lethargy. He appeared to know quite well the seriousness of what he had done and appeared resigned to whatever was to come. He believed his actions were what had to be done and he seemed comforted by having accomplished them. He wanted to give his car to PC Hill because he thought he would not likely be using it again.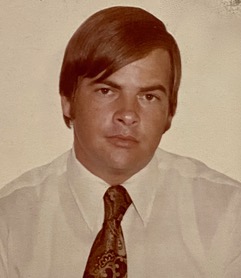 P.C. Stanley Hill
ENQUIRIES CONTINUED
At 4.20am Mr. William Kervin Richardson of Cox's Hill, a security guard at the Clayhouse Inn, attended the CID office and handed to me a small bloodstained knife. Richardson stated he had found the knife on a shelf near the main exit door from the Clayhouse Inn. He further stated that Ludwig Cann had taken the knife from Williams and he had probably placed it on the shelf where Richardson had found it. I bagged and preserved the knife as found and took it immediately to KEMH where it was viewed by surgeon Dr. Counsell as to its dimensions etc.
At 5.30am I checked with hospital staff and learned that Mrs. Williams was still actively being attended and that additional surgical explorations would have to be carried out during the morning hours. I was informed that Mrs. Williams was comfortable and not in danger and that bleeding had been halted.
I typed a full night report on the matter for follow-up by daytime CID officers including the fact that witnesses Ludwig Cann and Walter Robinson had not yet come forward for interview.
STABBING INCIDENT ON NORTH SHORE
In their Monday morning edition of September 23, 1968, the RG revealed that a man had been arrested and was likely to appear in court shortly following a stabbing incident at the Clayhouse Inn, North Shore, in the early hours of Saturday morning. "The woman, whose name has not yet been released, was taken to the King Edward Memorial Hospital, suffering from stab wounds in the chest. Her condition is not known. The Clayhouse Inn, a nightclub, recently reopened following extensive renovations."
At 8.55pm that evening I interviewed female cabaret artist 'Mitzy' at the Clayhouse Inn. I was aware that other bottle dancers at the Clayhouse including 'King Marryshow' had been interviewed by other CID officers and statements had been recorded.
STAY AWAY FROM YOUR WIFE – COURT ORDERS
On Tuesday, October 1, 1968 before the Wor. R.H. Lownie in Hamilton magistrates' court, a Jamaican national by the name of Ernest Augustus Williams, of Serpentine Road, was ordered to surrender his travel documents and stay away from his wife, after he was indictably charged with attempting to murder Theresa Williams on September 21.
Williams was released on bail on the recognizance of two sureties of £250 each. A preliminary hearing into the alleged charge was set to begin on the following Wednesday, October 9. Williams, is represented by Miss Shirley Simmons and has been living in Bermuda for the past seven years.
MURDER ATTEMPT CASE MAN FOR TRIAL
Pembroke man tried to murder wife – charge
On Wednesday, October 9, 1968 Ernest Augustus Williams, of Serpentine Road, Pembroke, was committed for trial in the Supreme Court on a charge of attempting to murder his estranged wife on September 21 in Devonshire Parish.
Those giving evidence in the [Long Form] preliminary inquiry before the Wor. R. H. Lownie were:
Paul Brian Counsell, consultant surgeon;
DC Andrew Philip Bermingham;
Waiter Nathanial Harvey Robinson, of Middie Road, Devonshire;
Carl Desmond Donovan, resident medical officer at K.E.M.H.;
Theresa Icine Williams, also known as Barbara Williams of Cedar Hill, Warwick;
Ludwig Vincent Cann, of Cherry Hill Park, Paget;
Donald Galloway Gates, of Loyal Hill, Devonshire;
Ernie Tyson, of Clayhouse Inn, Devonshire;
William Kervin Richardson, of Cox's Hill, Pembroke;
PC Brian Hanney;
PC Stanley Colin Hill;
DC George Franklyn Rose, and
Det. Chief. Insp. John Joseph Sheehy.
Williams was released on bail with two sureties of £250 each, and on the condition that he surrender his travel documents, and stay away from his wife.
ATTEMPTED MURDER CHARGE DROPPED BUT MAN GAOLED FOR STABBING WIFE
As reported by the RG on Tuesday, November 19, 1968 –
"A 31-year-old Jamaican, with tears in his eyes and his voice shaky, had told Chief Justice the Hon. Sir Myles Abbott in Supreme Court that he was sorry for stabbing his wife at the Clayhouse Inn on the night of September 21. A resident in the colony for the past seven years, Ernest Augustus Williams told the court: "I am very sorry for what took place that night, and it will never happen again.
Williams, a married man with three children, was before the court charged with attempting to murder his wife, Theresa, at the Clayhouse that night, or alternatively, with wounding her with intent to do her bodily harm. He pleaded guilty to the wounding charge, but denied the attempted murder count, and it was dropped by the prosecution."
THREE MONTHS IMPRISONMENT FOLLOWED BY DEPORTATION
The Chief Justice sentenced him to three months imprisonment and will recommend to H.E. the Governor that he be deported after his sentence is served.
In jailing Williams, the Chief Justice stated:
"This case gives me a great deal of worry. The offence to which you pleaded guilty has a maximum penalty of 10 years imprisonment. It is a very serious matter, indeed. You are fortunate that you are not here on a very much more serious charge. You might very easily, by what you did, have killed your wife, but I am happy for you, and especially for her, that you did not do that."
"It is an offence which is regarded as most serious. I cannot do what you and your lawyer hope I might do," Sir Myles told Williams. ''You have no previous convictions recorded, but unfortunately you have begun that record now with a most serious offence. I shall give you a very light sentence, however."
In relating the facts of the incident to the court, Crown Counsel, Mr. Anthony Palmer said that the defendant and his wife were estranged but continued to see each other from time to time, and the accused contributed money to her support.
ACCIDENTAL MEETING
On the night of September 21, he said, both of them went separately to the Clayhouse and met accidentally. Williams and his wife were friendly. He gave her a cheque for £20, bought her drinks, danced with her, and "they appeared to be having a good time," Mr. Palmer continued. The trouble started after the floor show when the wife, "in appreciation of what the performers had done kissed one of them on the cheek." Williams disapproved of this, complained to his wife about it and an argument ensued.
"The accused left the Clayhouse Inn," Mr. Palmer went on, "drove home and obtained two knives. He returned to the Inn, about a half hour later."
THREAT
On his return, Williams found his wife talking to a group of friends and the first thing she knew, said Mr. Palmer, was that arms were going around her from behind, and her husband was saying, "If I can't get you no-one else is going to get you." Mr. Palmer said Williams stabbed her, inflicting a wound five to six inches deep in her abdomen, but not severing any major artery. She did, however, receive a cut to the liver, and other cuts on her left arm when she tried to ward off further blows.
In the audience was local barrister Mr. Walter Robinson who pulled Williams off his wife while another person in the crowd relieved the accused of the knife. At no time, said Mr. Palmer, did Williams offer any resistance and after composing himself, he left the Clayhouse and drove to the Hamilton Police Station where he turned himself in.
OPERATION
The wife was taken to the hospital for treatment and operated on that very night. Said Mr. Palmer: "It was clear that he was already beginning to feel remorse and guilt even before he got to the Police Station. This must also be evidenced by his demeanour in court this morning."
Miss Shirley Simmons, Williams' counsel, said that Williams and his wife have both been in the Colony for about seven years and have always had regular employment. He was a body repair man at Masters Ltd. The whole affair, a domestic incident relating to the "usual wear and tear of a marriage" was very unfortunate, she submitted to the court.
Just before the incident, Miss Simmons went on, Williams had been interviewed for a job in the United States and his wife had planned to accompany him there. There was a chance of reconciliation.
CHARACTER WITNESS
The personnel manager of Masters, Francis Charles Mullin, testified as a character witness on behalf of Williams whom he described as "a conscientious worker and a good time-keeper." Williams had never been in any difficulty with his fellow workers, he said, and the company was quite prepared to take him back on his job if a certain course were followed by the court."
REPORT ON DEPORTATION OF ERNEST AUGUSTUS WILLIAMS
To: The Commissioner of Police
From: DC 112 George F. Rose
Sir,
In compliance with His Excellency's command, at 2.55pm on Wednesday, January 15, 1969 at Casemates Prison I formally served a Deportation Order on Ernest Augusta Williams and informed him of his right to sue out a writ of habeas corpus.
On instructions from His Excellency, Williams was allowed his freedom on the Island from Friday, January 17, 1969 until Monday, January 20, 1969. He was not under supervision but he was required to report to Hamilton Police Station twice daily, at 10am and 6.0pm.
During his two-day stay of the order, Williams [resided at a private home] at Happy Valley Road, Devonshire.
At 5.10pm Monday, January 20, 1969, after escorting Williams to the Civil Air Terminal, I witnessed him board BOAC flight 675 and depart for Kingston, Jamaica.
Signed: George F. Rose DC 112.
For more see www.centreagainstabuse.bm
George F. Rose
Article published October, 2023