Police suffering from Covid frontline burnout,
appeal for more officers.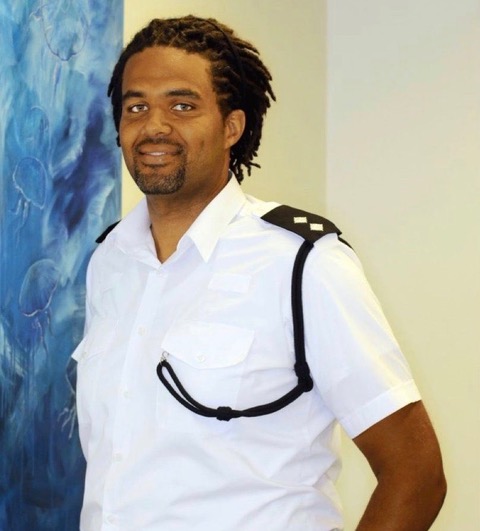 Inspector Kenten Trott
Chairman of the Bermuda Police Association
Inspector Kenten Trott, Chairman of the Bermuda Police Association, made news in this morning's (17th Jan 2022) Royal Gazette when he expressed the view that "more police are needed to help combat crime and help bolster a force feeling burnout and stress from two years of fighting on the Covid front line"
During his interview Inspector Trott said "there had been no let up on officers for the past two years and that while that was the norm for frontline workers during the pandemic, extra resources would help to relieve the pressure." Inspector Trott, was speaking after the announcement that one in ten staff are absent as a result of the virus.
He said: "We have been going flat out for the last two years and it is having an effect.
"We took an oath to serve our community and we do it to the best of our ability but when one in ten of us are out, the rest of us have to fill in the gaps and it has an effect on our officers.
"We are thankful for employment and the opportunity to serve the community but we are also human beings. It has been two years of us, along with our partners in the fire and medical services and in the prisons – being on the front line. It doesn't stop,
"Fortunately, we do have a good occupational health unit, which provides us with services related to welfare."
CLICK HERE to read the full article in the Royal Gazette.
CLICK HERE to read an article we published on our website in January 2021 about Inspector Trott in our "Profile in Excellence".