Sad News about the death of Willy Hart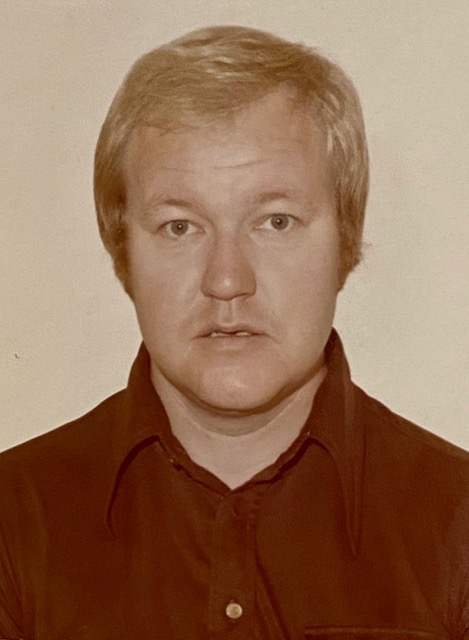 Young P.C. William Alexander "Willy" Hart
We have just received the sad news that our good friend and former colleague, William Alexander 'Willy' Hart, 75, passed away 3 months ago, on April 22, 2021 at his home in Las Vegas.
After serving in the Glasgow Police from 1966-1968 alongside one Pat McBride and others, Willy left his native Scotland to join the Bermuda Police in December 1968.
He served here for 7 years and during that time he worked in Central Division (Hamilton), Eastern Division (St George), Motor Cycle Patrol, Riot Squad, Special Branch, and Operations (Traffic).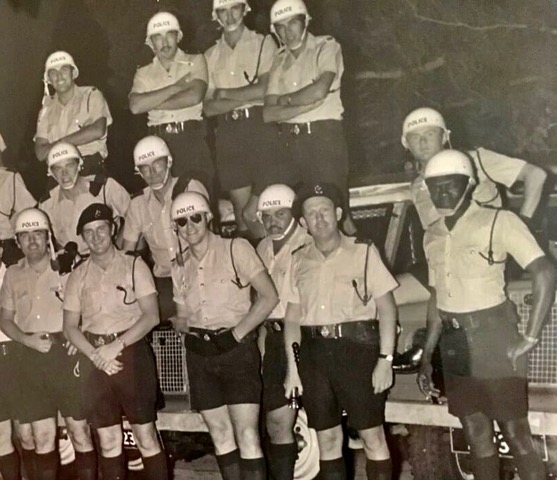 Riot Squad - October 1970
While in Riot Squad he saw action during the disturbances in October 1970, when many members of the squad had barely stepped off the plane before having to don their riot gear. Willy was a member of the group whose photo above we featured in our "Who, Where and When" column, and if you have trouble picking him out you clearly didn't know Willy very well as the only officer who would wear shades in the middle of the night! CLICK HERE to view the whole of the riot squad in our "Who, Where and When" column and see if you could assist us in identifying 3 young men who we have not yet been able to identify.
Les points out that Will was always a particularly cool character and would usually be seen wearing 'shades' in most photos.....day or night.
Willy served in the Police Motor Cycle Section for 2 years, from 1970-1972 and was considered an excellent rider and a great member of the team.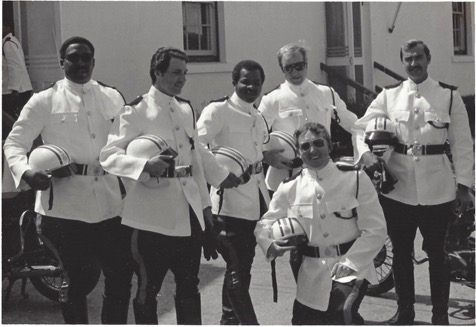 Members of MCPS circa 1971-1972
(l-r) Russell Paynter, John Instone, Norrell Hull,
Will Hart, Stephen Petty, and kneeling Sid Gordon
CLICK HERE to read more about this MCPS photo in our "Who, Where and When" column under "Smart Escorts".
Willy would rarely be without his shades but he made an exception to that rule when he was Best Man at the wedding of his close friend, Stephen Bond, when Steve and his bride, Norma, were married at St. Peter's Church in St. George's in 1971. Steve wrote an excellent article for our "Then and Now column" and also provided us with some great photos including this one of Willy looking exceptionally smart in his white tuxedo. CLICK HERE to view Steve Bond's article.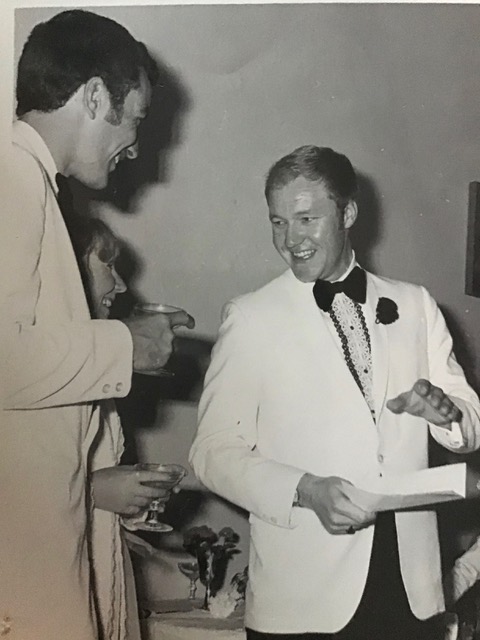 The bride and groom are still smiling as
Best Man "Willy" Hart delivers his speech!
Willy made the decision to leave Bermuda in July 1976 and he moved to Las Vegas where he married Linda - his wife of 40+ years - and worked in a supervisory role for the Nevada Gaming Commission until his retirement.
Les Gordon said, "Behind his tough exterior he was a very generous man and my boys often stayed with the Harts on their gap-year visits to thenStates. I always felt they were safe when I got the call, "Dad I'm at Will and Linda's and he's just given me my first beer."
Les had joined the Bermuda Police on the same day as Willy and the two had remained good friends for over 40 years. Les and his wife stayed with the Harts on several USA trips, and their two boys were regular visitors.
As Davie Kerr once said, " The Bermuda Police had its share of characters in the 60's and 70's" and Willy Hart was certainly one of those.
We would like to offer our belated but sincere condolences to Linda and to all their relatives and friends on behalf of the Bermuda Ex-Police Officers Associatio and all who worked with and enjoyed the company of our good friend and colleague, Willy.
11th July 2021
EDITORS NOTE - Unfortunately, we have been having problems with our Comments column below these articles and hope to have the issues solved very soon, but in the meantime here are some of the comments made on our Facebook page. CLICK HERE for our ExPo Facebook page.
David Inwood - Very sad news. Nice memories of Willy the fitness junky in BDA and wonderful memory of a wild and wacky weekend with Willy & Linda in Las Vegas many years ago! RIP
Bryan Warraker - Sad news about Willie. Many happy memories on the motor cycle section and BDA. Rip Willie. One of the characters.
Steve Taylor - RIP Willy with MANY THANKS for all the BDA fun times with LG, DB, GM, TD, to name but a few of that "Cast Of Characters" from the early to mid 70's..
David Cook - recall the laughs with Willy whilst serving as bodyguard to HE the governor, his stories about life etc were hilarious. Sad news indeed. RIP Willy.