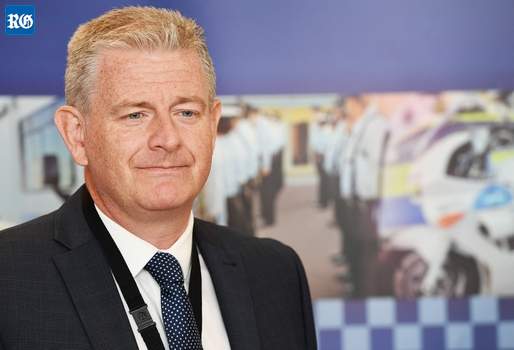 Incoming Commissioner of Police, Stephen Corbishley
In an article published in today's Royal Gazette (22nd June 2018), Bermuda's new Commissioner of Police, Mr. Stephen Corbishley, met with the media at Hamilton Police Station and gave an assurance that he will work with the public to address the problems that concern them.
Mr Corbishley said: "I want to work with local people, but particularly I want to work with local communities.
"I want to listen to their concerns, listen to what they need from the service to ensure they are safe, they feel safe and to address the challenges that they face, whether they be antisocial behaviour, drug use, organised crime or indeed anything that requires the service of the police."
You can read more of Mr. Corbishley's first public statement since his arrival on Island and also view his interview on video in the Royal Gazette at http://www.royalgazette.com/news/article/20180621/new-police-chief-communication-priority
On behalf of all members of the Bermuda Ex-Police Officer's Association we wish Mr. Corbishley every success as he takes on the challenges as Commissioner of the Bermuda Police Service.
22nd June 2018