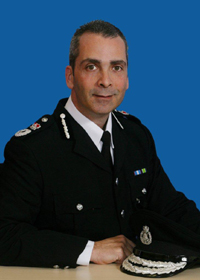 COP Michael DeSilva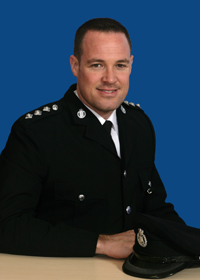 Chief Insp Nicholas Pedro
Two serving police officers, Commissioner Michael DeSilva and Chief Inspector Nicholas Pedro, together with retired Chief Inspector Roger Sherratt were all recipients in this year's (2016) New Years Honours List.
Commissioner DeSilva was awarded the Queen's Police Medal for Distinguished Service, and Chief Inspector Pedro was awarded the Overseas Territories Police Medal.
A press release from Government House published in the Royal Gazette
stated that, "Mr DeSilva has led the Bermuda Police Service with "authority, sensitivity and skill" since 2009. Under his leadership there has been a steady reduction in gang and gun violence, reflecting efficient and intelligent policing in service to the community."
Chief Inspector Pedro is described as an accomplished detective who has made a significant contribution to policing "in particular through his leadership of the Serious Crime Unit and by leading organisational change in demanding circumstances".
Governor John Rankin congratulated both officers on their achievements.
For full reports go to the Royal Gazette at http://www.royalgazette.com/news/article/20161231/awards-for-desilva-and-pedro and Bernews at http://bernews.com/2016/12/desilva-pedro-awarded-police-medals/
It had earlier been reported in the Royal Gazette and on Bernews that nine people were also honoured, including retired Chief Inspector Roger Sherratt with the Queen's Certificate and Badge of Honour for his support for retired and former police officers through the Ex-Police Officers Association and our ExPo website.
To read more see the Royal Gazette article at http://www.royalgazette.com/news/article/20161231/wade-miller-leads-parade-in-new-year-honours
The awards were also reported on Bernews at http://bernews.com/2016/12/queens-new-years-honours-list/
The article on Bernews stated:-
"Mr. Sherratt became active in the Bermuda Ex-Police Officers Association in 2010, and he was elected as the President of the Association in 2012. Although the Association had been in existence since the 1960's it remained inactive for several years until its revival by Mr. Sherratt and other committed members. Since then, the Association has been injected with new enthusiasm and interest, and it is affectionately referred to as "Bermie Ex-Po." Ex-Po serves to encourage retired and former police colleagues to stay in touch and maintain life-long friendships.
"Mr. Sherratt launched Ex-Po's website in 2012 and he uses it to chronicle as many biographies of the members as possible. Mr. Sherratt also works to involve Ex-Po with full-time police staff so that serving officers can benefit from a relationship with older – and slightly wiser – colleagues. Ex-Po is hugely supportive of the BPS Annual Police Week celebrations, and the Association holds several social functions throughout the year to bring colleagues together. In January 2016, Mr. Sherratt was awarded a Commissioner's Commendation from the BPS for his innovation, passion, and personal commitment to maintaining strong relationships between retired, former and serving police colleagues.
Editors note - On a personal note I feel very honoured to receive this award. I must add that in one of the releases I was credited with reviving the Ex-Police Association, and I would like to point out that although the Association had been very quiet for some time, it was actually revived several years before I came on board through the sterling efforts of then President Steve Taylor, with the assistance of Dave Cook and Reese Bartley, both of whom stayed on to assist me when I took over as President.
On behalf of our ExPo Committee I would like to wish all of our friends and colleagues all the very best for the New Year. We look forward to hearing from you and to keeping you informed of what's happnin' in 2017 and beyond.