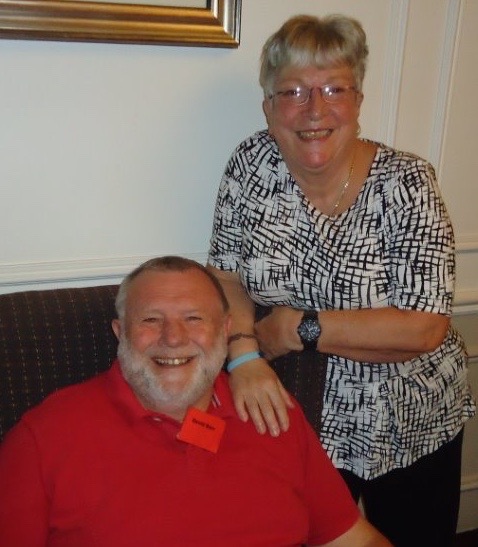 LOOKOUT REQUESTED - Would you believe it if you saw it but seeing is believing?! We have it on good authority that our good friends Davie and Jean Kerr are presently patrolling the Island in a Twizy #RMC028 whilst here on a 3 week holiday. We were just a little skeptical that Davie would be able to squeeze into a Twizy but rumour has it that he has managed to do so - and still have room enough for Jean.
Their holiday is drawing to a close and if you havn't already seen them Davie and Jean will be heading up to the Police Club this Thursday afternoon (28th April 2022) and would love to meet up with old friends and former colleagues.
A few months ago Davie wrote to us about the fact that he was celebrating having arrived in Bermuda 55 years ago. We asked him if he could write a few words about his recollections of that time, and he had no hestitation in doing so in his own inimitable style. CLICK HERE to view his comments.