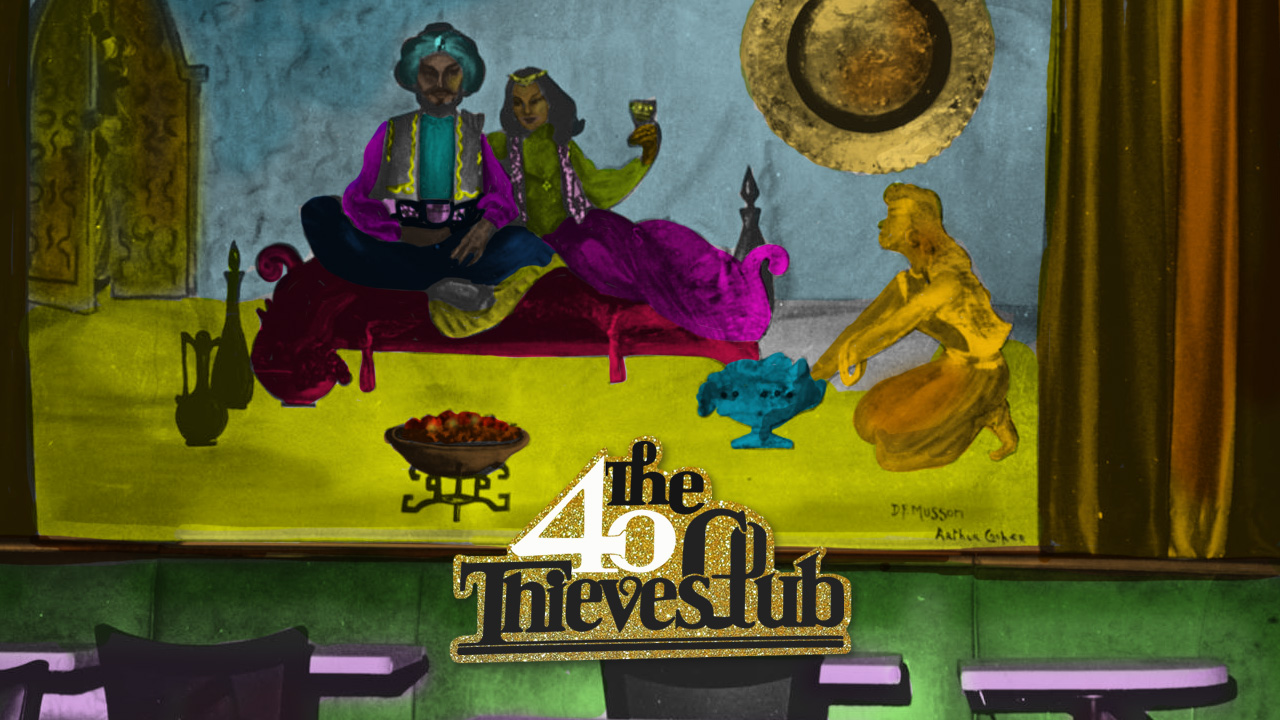 The 40 Thieves Club
(photo courtesy Tony Brannon)
How many of our ExPo members who served in Bermuda Police during the 1960's and 1970's walked through the hallowed doors of the legendary Forty Thieves Club on Front Street in Hamilton?
Although it's no longer in existence having closed its doors in July 1988, the Forty Thieves Club will surely live on in the memories of all of us who spent time there watching many of the world's greatest entertainers, from Louis Armstrong to Tom Jones, Dionne Warwick to Cilla Black, Roy Castle to Lonnie Donegan, and a host of very talented local entertainers such as Ghandi Burgess, the Bermuda Strollers, Joe "Conchshell" Benjamin and many more. And on the subject of 'locals' who can ever forget the antics of Malcy Smith being hypnotised by Martin St. James with a snap of his fingers.
Would you believe it, March 3rd marks the 60th Anniversary of the official opening of the 40 Thieves Club in 1962, and Tony Brannon, son of Terry Brannon who ran the 40th Thieves Club has just posted an excellent article on Facebook (CLICK HERE to view it) Tony's Facebook page provides a booklet of many of the famous artists, both local and interneationl, who appeared at the nightclub along with links to some of their albums.
We also have our own article here on our ExPo website about "The Fabulous Forty Thieves Club" which is one of the most commented on articles we have ever published. Please feel free to add your own comments, or send them to us at This email address is being protected from spambots. You need JavaScript enabled to view it.
Those were the days!