Here's a change from our usual "Who, Where and When" challenge. We don't mean to tie you down in knots! All of these police-related ties have been worn by members of the Bermuda Police Service, but can you tell us anything about their origin. The 2nd photo provides a close-up of the ties that have small insignia to assist you in read any wording.
One more question. Do you have a tie or ties with a Bermuda Police connection. If so please feel free to send us a photo and explanation of its origin.
22nd February 2017
Here are clues to two of the ties -
(1) First tie on the left feautures a Staffordshire knot, and the initials HOCPC
(2) Sixth tie from left features a Bishop's mitre
25th February
So far we have the second tie (the half eaten cherry) correctly identified along with the 6th tie from the left (C.I.D. Course ties from Bishopgarth) plus the tie on the extreme right which is our regular BPS tie.
The tie on the left is my own Home Office Crime Prevention Centre tie when I attended a Crime Prevention Course at Baswich House in Staffordshire. Incidentally, it is said that the Staffordshire knot depicted on the tie can be used to hang three men simultaneously with one rope!
We will move on to the next "Who, Where and When" photo but will give readers a little more time to provide answers before asking the person who provided most of these ties to let us know what they all signify.
We also received an excellent suggestion from Jeff Baker to kindly provide photos and a list of all the Police related mechandise on the sale at the Police Recreation Club. Will sort it out as soon as possible.
9th May 2020
We have heard from Benedict Kennedy who I'm presuming is or has been a member of the Metropolitan Police to the effect that the seventh tie from the left depicts the 'feather and sword' motif of the Met Police Fraud Squad (which was also adopted by some other regional Fraud units too). The Met Police Fraud Squad motto was 'The pen is mightier than the sword'. Still used today, but the Fraud Squad is now rebranded as the Economic Crime Command and is part of Specialist Crime.
Editors note - Many thanks for this information Benedict. It sounds as though one of our officers must have had an attachment to the Met's then Fraud Squad.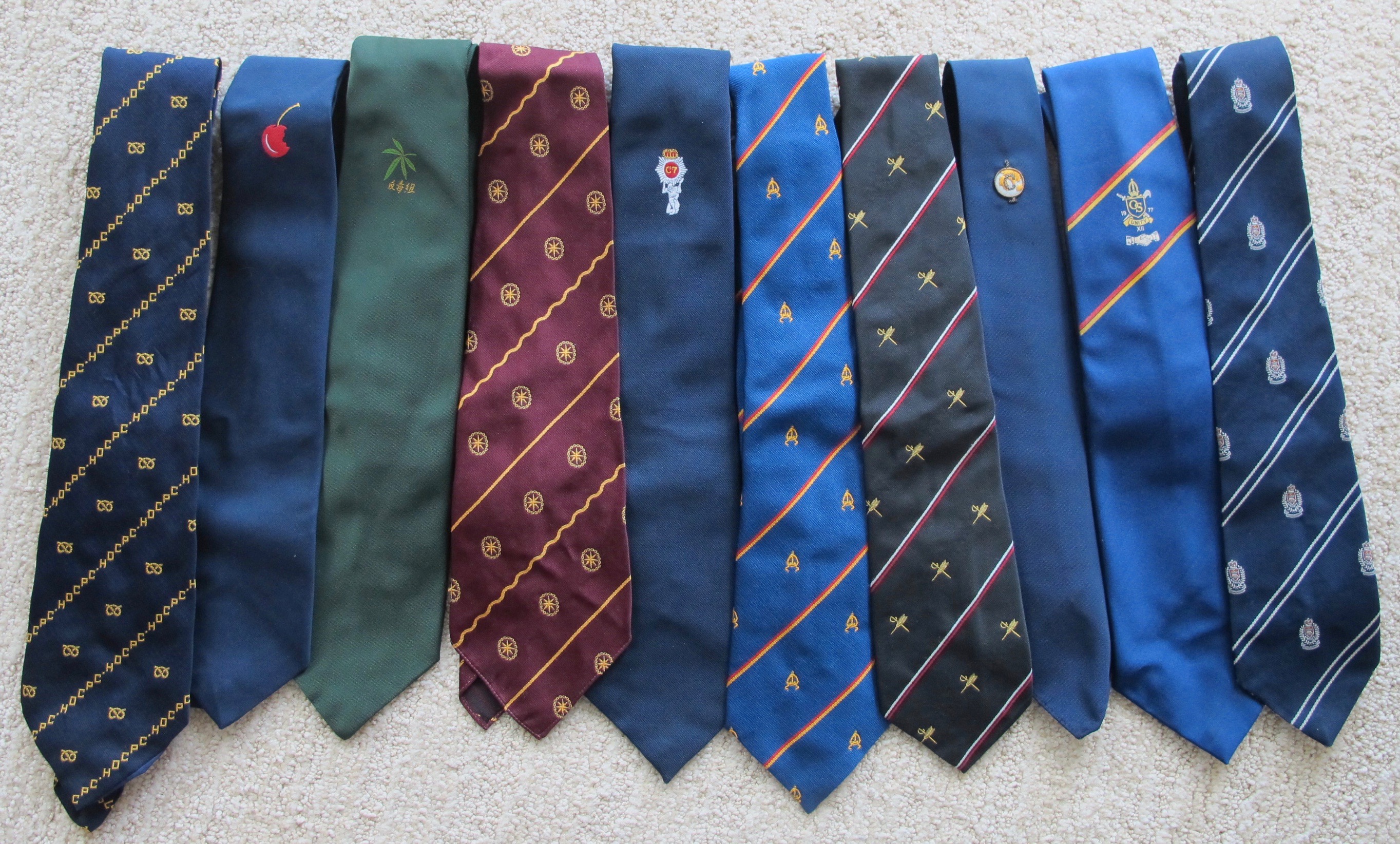 Photo 1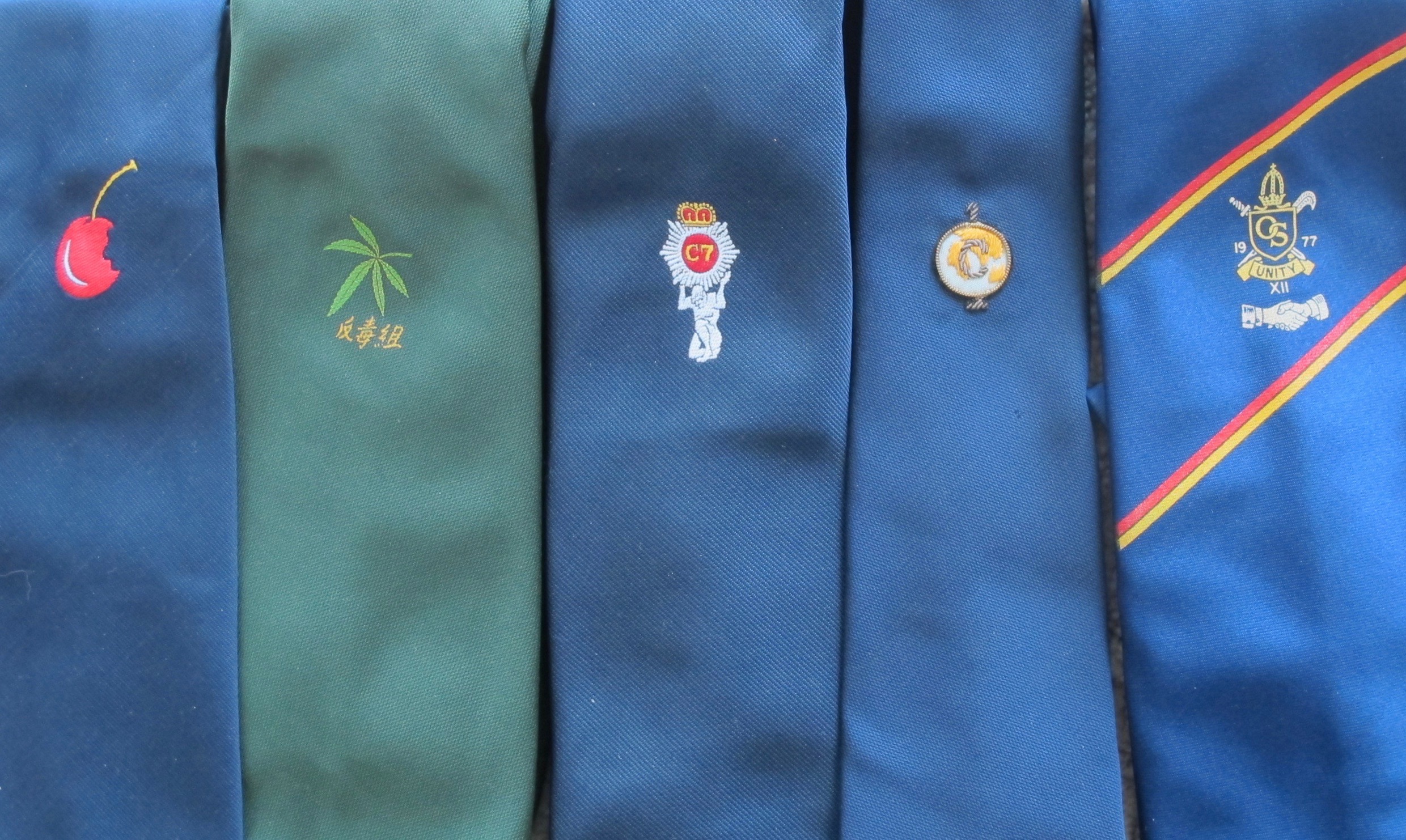 Photo 2
This photo of another Bermuda Police tie was sent to us by Dave duCann and will no doubt be familiar to those of us who are a little longer in the tooth!