This article, written by retired Detective Superintendent George Rose,
describes the Police investigation of a case of rape that
occurred in St. George's in September 1973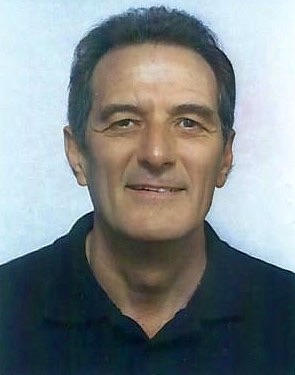 George Rose
Khyber Pass, St. George's was the scene of a nasty sexual assault which caused COMOPS to call me at home at 5.00 am on Saturday, September, 22, 1973 while I was a Det/Sgt in Central CID. I was informed that a young girl had been raped earlier that evening on the St. George's Hotel golf course and that additional CID attendance was required as investigations proceeded.
Accordingly, I placed myself on-duty at home but due to my personal vehicle being inoperative that morning, I summoned a patrol car to take me to St. George's Police Station where I read a statement made earlier by the victim to WPC 64 June Dickenson. I learned that the victim had already been examined – at midnight – at the King Edward Memorial Hospital by Dr. H. Lederer, M.D., F.R.C. Path in the presence of WPC Dickenson.
I learned from Constable 325 Anthony "Tony" Smith that he was one of the first attending officers at 10.40 pm the previous night at a residence on Fort George Hill just off the number eight green of the St. George's Hotel Golf Course.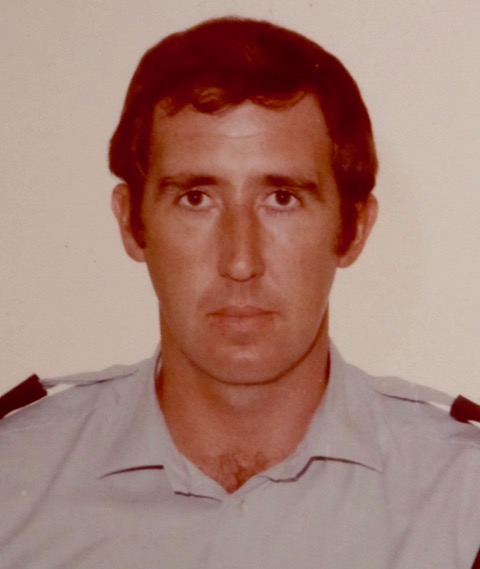 P.C. Tony Smith
Constable Smith saw that the victim was crying and in a distressed condition. There was a fairly deep cut under her left eye which was starting to swell and her right eye was turning black. He had then taken the victim at her direction to the southern side of the St. George Hotel Golf Course. Approximately fifteen feet off Fort George Hill, on the golf course he found a heap of clothing in an untidy pile. It was raining finely at the time and the clothing was fairly damp. Constable Smith took possession of the clothing which included a check dress with blood and mud on the collar.
Constable Smith then drove the victim to Suffering Lane and as a result of what she told him he made a search of the long grass on the western side of the road and approximately fifteen feet off the roadway he found a purse which the victim identified as belonging to her."
The victim was then taken to St. George's Police Station from where she provided Constable Smith with a description of her attacker which he circulated to all night patrol officers. The victim was then conveyed to K.E.M.H. by WPC Dickenson.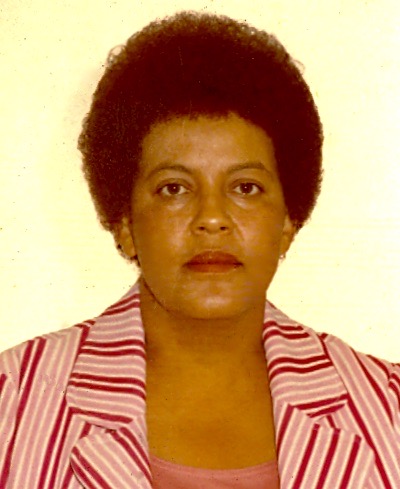 W.P.C. June Dickenson
PC Smith then returned to Suffering Lane along with P.C. Ron Boggan and made a search of the area in which he had found the purse. He saw an area of long grass approximately four feet by five feet which appeared to have been recently flattened approximately twenty feet off the roadway. On the western edge of this area he found a pair of grey panties which he took possession of. The two officers made a search of St, George's for the suspect but didn't find him at that time.
INVESTIGATIONS PROCEED
At Eastern CID I spoke to a man [M.L.] who was there voluntarily but who was considered by attending uniform officers' to be a person of interest in this matter. I asked [M.L.] to account for his movements the previous evening and, after not being satisfied with his clearly evasive answers, I arrested him on suspicion of having committed a felony – rape. I cautioned him and he replied, "Prove it."
At daybreak I went to the scene of the alleged rape at Suffering Lane where I joined Scenes of Crime [SOCO] officers Detective Sergeants Paul Farrell and Ron Wallace who were about to conduct a forensic search on the St. George's golf course between the 7th and 8th holes and nearby Suffering Lane where the victim lived and where her clothing had earlier been found by Constable Anthony Smith.
Samples of clothing, grass, blood, and forensic material were included in a total of twenty-three exhibits collected by the two officers and these items were sent to The Metropolitan Police Forensic Science Laboratory, London, England, for examination.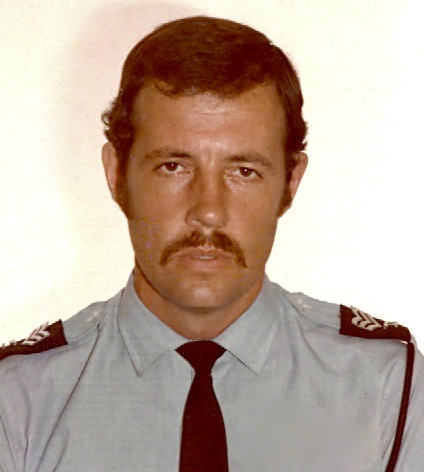 D/Sgt Ron Wallace
Meanwhile, the alibi supplied by [M.L.] was checked out to my satisfaction by Detective Constables Stuart Lambert and Lionel Haynes and I ordered his immediate release from custody.
Continuing to work this rape investigation from the Duckett/Sharples Murder Room at Prospect, I went from there on Sunday morning to the residence of a person of interest by the name of [W.J.]. He was not at home but I spoke to his wife regarding her husband's whereabouts during the night of the attack. She stated that he had been in the house all evening and they had gone to bed at about 9.00 p.m.
Whilst continuing the search to locate [W.J.], that afternoon and acting on reliable information received, I accompanied DCI J.J. Sheehy, Detective Constables Perry Fox and Stuart Lambert, to the residence of Cecil Tavernier "Dogs" Jones on Mullet Bay, St. George's.
After a short conversation with Jones he voluntarily accompanied us to the St. George's C.I.D office where I recorded contemporaneous notes of a conversation between DCI Sheehy and Jones who was later arrested and cautioned on suspicion of rape. He made no reply.
Jones declined to take part in an identification parade but he did agree to take part in a street identification parade. Jones was asked to walk out of the station by himself and head down into centre of Town Square then return the same way walking past the Stocks. He was advised not to stop and reminded that there would be plain clothed policemen along the route and that he should just act normal. I informed him that at some point along the way the assaulted girl would be standing, and that she may, or may not, identify him as her assailant and he would later be informed of the result. Jones agreed to do as I asked him.
A short time later he left the station and walked down into Town Square. I crossed to the opposite side of the road and walked some distance behind him. I did not walk close to him. I did not then know the rape complainant by sight. Jones returned to the Police Station a few minutes later without incident and was detained.
Shortly after this had taken place I met the victim for the first time and recorded a witness statement from her in which she confirmed that the man she had seen earlier walking down the street was the man who had attacked her.
In company with Detective Constable Perry Fox, I interviewed Jones and commenced to record a statement from him under caution. The statement was recorded on a typewriter at his request – "because I will be able to read it better." He read over the statement and made one alteration before signing it as correct. I later transported him to Hamilton CID.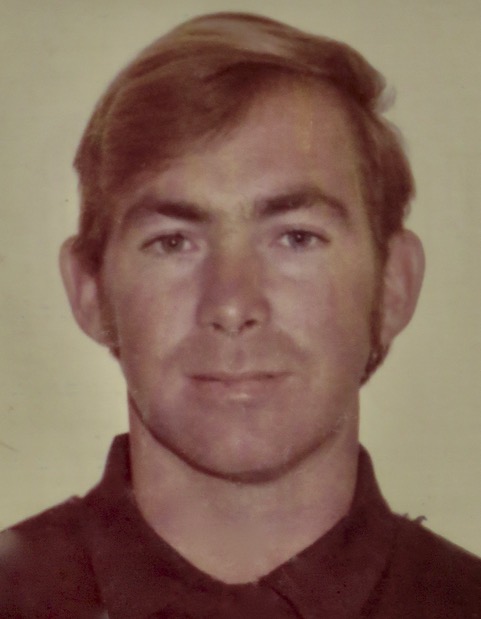 D.C. Alfred Perry Fox
On Monday, September 24, 1973, by prior arrangement and in company with DC Stuart Lambert, I took Jones to the pathology laboratory at KEMH. I was present when Dr. Lederer took samples of blood and clippings from Jones. This was at a time before the science of DNA analysis existed and as such it was unavailable to police as an investigative tool.
Following that examination I again interviewed Jones at Central CID and he continued to deny his guilt in the matter. In the presence of DCI Sheehy I put a number of questions to Jones under caution and contemporaneously recorded both the questions and his answers on a typewriter. DCI Sheehy showed relevant exhibits to Jones who later read over and signed the record as being correct. He was further detained.
On Tuesday, 25th September, 1973 at Hamilton Police Station I formally charged and cautioned Jones with rape. He replied, "I think I've said enough." Jones then made his first appearance before a Magistrate indictably charged with rape.
Editors note - During this investigation the Police in general and CID in particular were very actively involved in investigating the series of murders including that of Commissioner George Duckett, the assassination of H.E. The Governor, the gruesome Shopping Centre murders and a crime wave believed to involve Erskine "Buck" Burrows.
Armed Bank Robbery at drive-in Bank of Bermuda on Church Street
Although this is incidental to the rape case, at 2.00 pm this same day, Tuesday, 25 September, I attended with DS Basil Haddrell, DS Dave Barber and DS Ian Ganson to an alarm at the drive-in Bank of Bermuda, Hamilton, in response to an armed bank robbery at those premises. From there I joined in the immediate search for suspect Erskine 'Buck' Burrows. At a point whilst on foot in the Parsons Road / Middletown / Friswells Hill area and from a high elevation about 100 yards distant, I saw 'Buck' Burrows in a hunched positon with his back to me openly holding in his right-hand what appeared to be a long barreled rifle or shotgun, – the weapon was somewhat shorter than normal with only one barrel. At a point during my lengthy sighting of him Burrows turned towards me and, startled at seeing me across and above from him on Friswells Hill, he turned again and assuming a crouched position he disappeared behind a house. I moved position and signaled Burrows' position down to DI Edwards and DS Adams who were also searching nearby, but I didn't see Burrows again after this sighting.]
TRIAL BEGINS – Girl accuses man of rape
The Supreme Court trial of Cecil T. Jones commenced on Thursday, 24th January, 1974 at which time the Royal Gazette reported: –
"A pretty long-haired schoolgirl alleged that a man attacked and raped her as she walked home along an isolated road in St. George's last September'. The trial is being heard by Puisne Judge, the Hon. Mr. Justice Seaton. Mr. Richard Hector, Crown counsel appears for the prosecution, and Mr. Peter Smith is defence lawyer.
"The girl, a 15-year-old student, was giving evidence at the trial of Cecil Tavernier Jones, of Mullet Bay who is charged with her rape. The 30-year-old man denies the charge.
"The girl, who said in her testimony that she had seen Jones several times before the attack, said in the witness box, "There is no doubt in my mind that he is the man who attacked me. I am positive that's the man."
"Before the girl took the stand, counsel suggested that court be cleared of all spectators because the girl was a minor and might be embarrassed to give evidence before a large number of people. The Puisne Judge cleared the court of all spectators except the Press, and the girl's mother, until the girl had completed her testimony.
"In her evidence she said she lived at Suffering Lane, St. George's with her mother and grandparents. She worked at Piggly Wiggly, Shelley Bay, during the summer holidays, and after school, and on the night in question, September 21, she finished work and took the bus to St. George's about 9.05 pm. She got off in front of the movie theatre, and as her brother was not there to meet her as usual she started to walk home alone.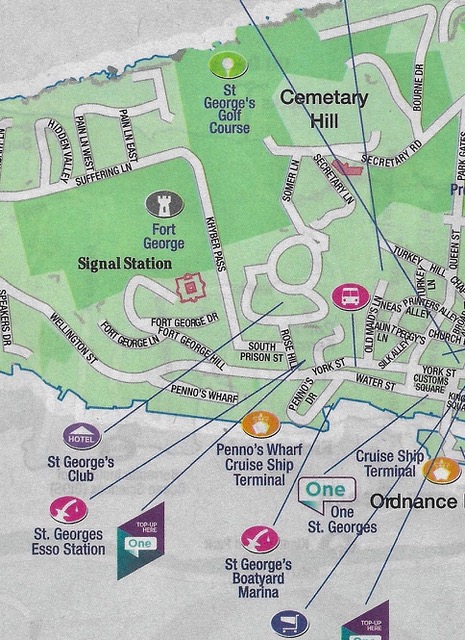 MAP OF KHYBER PASS and
SUFFERING LANE, ST. GEORGE'S
"I walked up the hill to Khyber Pass," she said. "When I was walking I heard footsteps behind me. I turned around and someone grabbed my shoulder and hit me to the ground. I fell. He hit me in my face with his fist. I didn't see who it was. I tried to fight back. I screamed. He grabbed me by my throat and told me to shut up or he'd kill me. But I continued screaming. He pressed his thumb further into my throat and hit me in my face again. I got up to run but he pulled me by my hair."
"She said she was wearing her school clothes and her working jacket. The man then pulled down her panties. She was on the ground on a golf-links.
"He grabbed me by my hair and told me to walk further into the golf course over towards the fort. I went. There was a light in the fort but I didn't get near it. He told me to take off my clothes and I did – all of them, because he had me by my throat and threatened my life. He said he was going to send me home just like I was."
"Again the man pushed her down to the ground, she continued, and all she had on was her socks and shoes. After making other allegations she said he then had intercourse with her, with his hand still on her throat.
"She cried out in pain, and he kept telling her to shut up. When he got up he slapped her across the face and left her alone on the deserted green. After he left, she said, she stayed there to make sure he was gone. She did not see anyone, but just heard a dog barking in the distance. She estimated that the whole incident lasted about an hour or more. Until that time she had been a virgin.
"After I got up I ran to the nearest home", she said, "and knocked on the door." [The house was located beside the golf course on Fort George's Hill]
"I was wearing just my shoes and socks. A man came to the door and I was behind a step so he could only see my face. I told him I had been raped and asked for a robe. A lady came and went to get the robe. Then I went inside, and they gave me something to drink. They phoned the police who came shortly afterwards."
"The girl described how she showed the police where her clothes were. Although it was dark on the golf course, she could see her assailant, and she described him as taller than herself, with his hair close cut, medium brown, thin, and having a certain walk "like a swing."
"I recognized his face on the hill. There it was sort of lighter. He had on jeans and a light shirt. It could have been white. His breath smelled of cigarettes and like he had been drinking. I thought he was a bit older than me."
"She went on to tell how she remembered him from previous occasions, working on a pit at the side of a home during the summer for about two months off and on. She said she had also seen him once on a Holiday Inn truck and several times sitting in the window of the liquor store across from the drug store in St. George's.
"On [Sunday], September 23, two days after the attack, she went to Town Square with a police officer [in plain clothes] and, as instructed, stood by the Bank of Bermuda and picked out Jones as he walked towards the square about 35-40 feet away from her.
"During the times she had seen him, she said, she had only said "Hello", and he had spoken to her also that way, but she never had a conversation with him, nor had she ever been angry by anything he had said. She never consented to have intercourse with him.
"The next day she was taken to King Edward Memorial Hospital and examined and treated by Dr. Lederer. Her injuries, she said, consisted of two black eyes, a cut on her left cheek, bruises on the side of her jaw, cuts and scratches to her throat, an injured ear and scratches on her chest.
"Mr. Smith cross-examined the girl only briefly, and she was adamant that she was positive beyond any doubt that Jones, the accused, was the man who had attacked and raped her.
NAKED GIRL
[A witness,] living on Fort George's Hill, St. George's, told the court of going to her door and seeing the naked girl protecting herself in the shadow of the house steps.
"She was disheveled. There was grass in the back of her hair and a cut on her cheek. She was sobbing quietly and was very deeply distressed."
Additional evidence supporting the charge was given by Detective Sergeant Paul Farrell, police photographer, and by WPC June Ann Dickenson.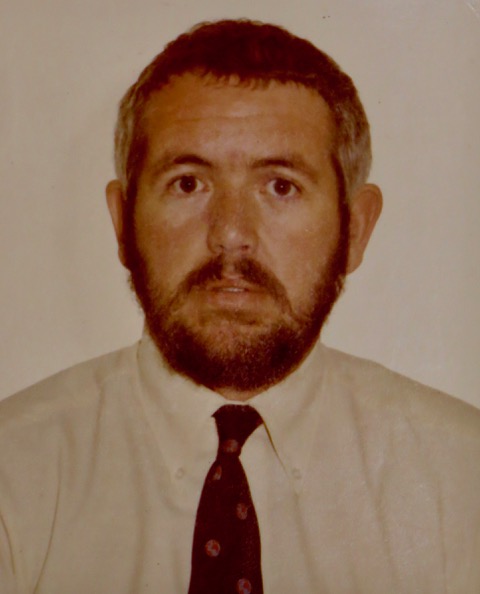 D/Sgt Paul Farrell
"PC Anthony John Smith told of finding the girl's clothes and bag on the course and on Suffering Lane. The girl gave him a description of her attacker, he said."
Additionally, two civilian witnesses both said that Jones had worked with them on pipes near Suffering Lane; and two Holiday Inn truck drivers' both testified that they had in the past given Jones lifts in their respective trucks.
A further two male witnesses each told of being with the accused at Chick's Bar on the night in question, and although they thought he left around 9.30 pm they said they were not sure.
Dress exhibit in alleged rape case
The bloodstained dress worn by the victim when she was dragged on to the St. George's golf course and raped was produced in the Supreme Court the following day.
"Forensic scientist, Mr. Richard Stedman, told the court that the blood belonged to the same rare group as a sample given by 30-year-old Cecil Tavernier Jones…………
"Mr. Stedman, the principal scientific officer for the Metropolitan police in London, said that Bermuda didn't have blood frequency figures, but in America only one person in every 7,360 of the Negro population belonged to the blood group. If a comparison was made with the Bermuda Negro population, this would mean only five people on the island belonged to it.
"The frequency in London's Negro population was one in 2,500 which, relatively speaking, would mean about 14 Bermudians would belong to the group. The actual number of Negroes in Bermuda in this particular group would probably be somewhere between five and 14.
"Mr. Stedman told the court that there were also fibres found on the dress that had microscopic similarities to material in three pairs of Jones's jeans and a T-shirt.
"Earlier in the day's proceedings the girl, who had given evidence two days before, was recalled to the witness box. She confirmed that she was wearing her school uniform the night she claims she was attacked…………………….
"When she was shown a grey T-shirt it was said had been found at Jones's house, she said it could have been the one worn by her attacker.
"Mr. Hector asked her if she could identify a young man called T.M. in the courtroom, and she did. It is alleged that the rapist mentioned Mr. M's name during the assault.
"Giving evidence, T. M. said he had known the girl for two years and was a friend of the family. He had known the accused for as long as he could remember, but had never spoken to him. He said it was possible that, in conversation with people in the past, he had mentioned what a nice girl the schoolgirl was.
INVESTIGATING OFFICERS' EVIDENCE
Det. Chief Inspector John Sheehy told how he arranged a street identity parade in St. George's Square after Jones had refused to stand in a line-up.
In giving his evidence P.C. Alfred George Fox [corrected to read Alfred Vernon Perry Fox] told the court [in part] that he: –
"…. stood a slight distance away from the girl in the Square near the Bank of Bermuda. There were a large number of people about at the time, he said, both workers and tourists, black and white. After about five minutes she spotted Jones walking across the Square and pointed him out. "She became very frightened when she saw him."
"Det. Sgt. George Rose told how he wrote down an interview between Chief Inspector Sheehy and Jones. In reply to questions Jones said he didn't assault anyone.
"I have my own at home," he said – referring to his girlfriend.
"In the street parade Sgt. Rose [had] walked a fair distance behind Jones, and later that day, after the girl had picked him out, Jones gave a statement to Sgt. Rose. In it he said he had finished work about 4.0 pm on the day of the offence. He went to Ordnance Island where he stayed drinking. Later, he went with two friends to Chick's Bar where he was drinking vodka. Eventually he got a lift home because the weather was getting worse, and although he did not check the time he thought it was something to or something after, ten o'clock."
MAN DENIES RAPE OF GIRL, AGED 15
In opening his client's defence, Mr. Peter Smith placed Jones in the witness box from where he denied being in the area where the 15-year-old girl was raped.
He told the Supreme Court jury, "I'm not guilty of raping her."
"The 30-year-old Mullet Bay, St. George's man gave evidence during the third day of his trial, and called one witness to support his story that he had been at Chick's Bar that night and had been given a lift home. He spent over an hour in the box and after the defence case closed, one witness was recalled and a doctor took the stand to give additional evidence to assist the court.
"In his testimony, Jones said that on Friday, September 21, he was working as a deck hand on the research vessel "Horace Lambe". When he finished work at 4.30 pm he said he went to Ordnance Island where he had a few beers with [named men] and a few other friends. Then he went to Chick's Bar.
"It was after dark when I got there," he said. "I had a couple of drinks and left in the area of 10 pm. R.D. gave me a lift and I went home."
"Jones said he was not on Khyber Pass, the site of the alleged attack and rape of the girl. He added that he knew T.M., whose name the girl had mentioned, but he had never spoken to M about the girl. When he got home that night, he continued, his girlfriend and his mother were there, and he spoke to them and went to bed.
"The accused admitted being a passenger in a Holiday Inn truck on occasions, and also working on the drains on the Number Two Fairway.
"Cross-examined by Mr. Hector, [in part] Jones said he was wearing the white shirt, shown to him in court, on the day in question, not the grey one. He said he wore it to work and took it off…………
"Mr. Hector suggested to Jones that his girlfriend has said that she did not see him until 11.00 am the next day. The accused replied that he refused to believe it. "She doesn't have another room in the house. She slept in my room that night."
"He said he did not know the young girl, nor did he know where she lived on Suffering Lane. He remembered leaning against the wall near the liquor store sometimes, but didn't recall seeing her passing there or speaking to her.
"He said he knew her sister and her mother, who both had worked at Castle Inn when he worked there, but never saw the girl come to the hotel. "I knew it was her sister because she looks like her," he said.
"Do you find her attractive?" asked Mr. Hector. "You might say so," replied Jones. Later he replied: "I never really considered it."
"The defendant called the identification parade conducted by police unfair because there were only four civilians in the square and four policemen, one of whom was with him.
"I am going to suggest to you," said Mr. Hector, "that you knew the girl and saw her that night."
Jones: "I still don't know her."
"Mr. Hector: "That night you knew she was going to be on Khyber Pass and [you] left Chick's Bar just in time to meet her there."
Jones: "How was I supposed to do that?"
Mr. Hector: "I am going to suggest that you attacked her on Khyber Pass, inflicted serious injuries on her, dragged her across the golf course and raped her."
Jones: "That's your suggestion."
A defence witness [R.D.] told of seeing the accused outside Chick's Bar, although he was not sure until later what night it was but said that it was the Friday night in question. He said he gave accused a lift home sometimes between 8.0 pm and 10.30 pm when he dropped him off at his gate, but did not see him go in.
Principal scientific officer Richard A. Stedman was recalled and told of finding blood stains on the girl's clothing. Dr. Keith Cunningham, pathologist, was questioned by the Puisne Judge and gave certain medical evidence of what he would expect to find if penetration had occurred.
"In his address to the jury, Mr. Peter Smith pointed out that the real issue in the case was – Who did it? He said that from the evidence it was not Jones.
"He called the complainant "somewhat over confident" in her evidence, and pointed out that the doctor who examined Jones three days after the incident had found no injuries on him whatsoever, even though blood of a similar type as his was found on the girl's clothing. He said the girl never had sufficient light by which to see her assailant, nor did she have the opportunity to say for sure that Jones was the man.
"On the other hand, in his final address to the jury, Mr. Hector said that she had ample opportunity to see who the man was. She was in his company for more than an hour. He said that the girl, who was born in New Mexico, gave her evidence in a "responsible manner, and the fact that she comes before you at the age of 15 and says she has never had intercourse until this time, is some indication as to the type of person she is."
"Mr. Hector pointed out that at the first opportunity she had knocked at the door of the nearest house beside the golf course, she had said to the householders that she would know the man if she saw him again.
On the question of consent, Mr. Hector told the jury: –
"You may have no doubt whatsoever that there was no funny business going on".
Mr. Hector further told them that: –
"The accused's blood was of a particularly rare type, and only about 14 people in Bermuda had it and tests showed the same type was found on the girl's clothing. Also found on her dress were fibres which were similar to those on the grey tee shirt belonging to the accused. All the evidence is so damning," he said, "you can't get around it."
In giving his summation to the jury, the Hon. Mr. Justice Seaton said [in part]: –
"You may have experienced shock or outrage at a young girl being subjected to rape…..your emotions may have been aroused……but you must not be swayed…….you should not feel any desire to punish anyone just in order that there be some revenge for society. You must put aside all feelings of sympathy, resentment and anger. You must approach the evidence coldly and analytically, and come to a decision on the facts based upon your own common sense and experiences."
"In a case of such nature, the judge advised, difficulty arose as there were never any witnesses but the participants to the sexual act.
"You can convict on the testimony of one of these witnesses, if you so decide," he said "but also look carefully for any corroboration in the evidence."
After explaining the act of unlawful carnal knowledge under law, Judge Seaton continued: –
"The issue in this case is not only whether a rape took place, but whether this person Jones, did it. The defense case is that [the victim] may have been raped but it was not by the accused; that [the victim] may have been honest, but has made this mistake."
SIX YEARS JAIL FOR MAN WHO RAPED GIRL
On Tuesday, January 29, 1974,

the 12-person jury returned a unanimous verdict of guilty after deliberating for two hours.

Puisne Judge the Hon. Mr. Justice Seaton sentenced Cecil Tavernier Jones to six years imprisonment for raping a 15-year old girl after
Jones' counsel, Mr. Peter Smith, argued in mitigation that – "although this is a serious offence, I ask you to deal with it as leniently as a first offence of this nature."
"Before sentencing, Det. Sgt. George F. Rose told the court that the 34-year old Jones of St. George's had 10 previous convictions dating back to February, 1963 – ranging from theft, malicious damage, and offensive words to the possession of dangerous drugs."
In passing sentence, the Judge said: –
"The accused is not without a previous history of crime. However, his lawyer, who conducted a very careful and competent defense, points out that nothing in his background has anything to do with a sexual offence."
"Cases of this nature are serious, particularly so, when accompanied by brutal acts. However, there are no greatly aggravating circumstances such as extreme disparity in age between assailant and victim, nor was it a case of several against one.
"In all the circumstances I believe a sentence of six years is appropriate."