Welcome to the official website of the Bermuda Ex-Police Officer's Association, now known as "Bermie Ex-Po". Our intention is to provide former and retired members of the Bermuda Police Service with a means of keeping in touch with each other, to record our collective history, and to encourage you to sit down and write about your own personal experiences so they can be recorded for posterity.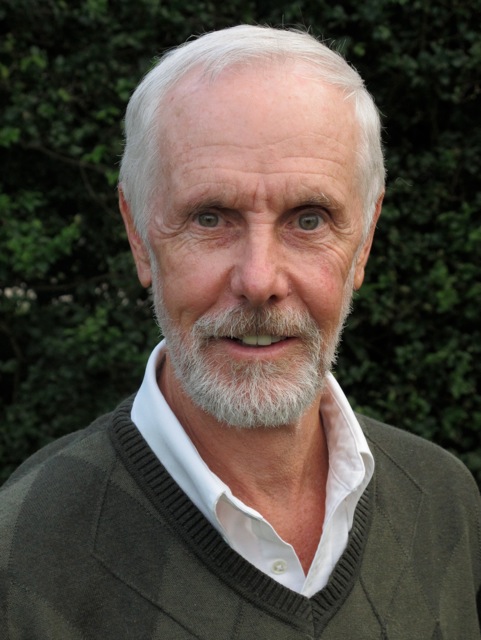 Our Committee (CLICK HERE for details) is determined to ensure that "Bermie Ex-Po" is inclusive for all those who have served in the BPS, and through our website we try to bring us all closer together, whether you are still living here in Bermuda or you are many thousands of miles away.
I feel sure that as you leaf through its pages, our website will hold many fond memories for you, and will hopefully encourage you to let us hear from you.
Unfortunately, our website crashed about 6 weeks and has required a great deal of work to rescue our files and restore it. We wanted to have it looking as it did prior to the crash, but that will take some time, but in view of the current situation with the coronovirus pandemic around the world we have decided to come back on the internet as quickly as possible so we can provide you with whatever information we can during these very difficult times. For those of you familiar with our format we usually feature four articles on our home page, and you will see the four catergories and the latest articles in each one immediately below. I will work on our "Keeping in Touch" column which you can access at the top of our home page by simple tapping on "KEEPING IN TOUCH" and then opening the 2020 column. Please feel free to let us have your comments and suggestions via our email address at This email address is being protected from spambots. You need JavaScript enabled to view it.
FEATURE ARTICLES
Then and Now -

This is designed specifically for former and retired members of the Bermuda Police to tell their own stories about life in the BPS. It is open to anyone who has served for any length of time, no matter how short, and provides you with an opportunity to relate your personal history. We are keen to illustrate your story with photos if you can provide them.

To access our latest 'Then and Now' article on former

Inspector Dave Garland

go to

http://recovery.expobermuda.com/index.php/tan/816-dave-garland

Hall of Fame - This section is intended to honour the memories of former colleagues who are no longer with us. They are usually kindly submitted by family and friends, and we urge the families of our former colleagues to assist us in including their loved ones in our Hall of Fame. Our latest Hall of Fame article on the Late former P.C. Brian Malpas,
who sadly passed away in January this year after a long illness, can be found at http://recovery.expobermuda.com/index.php/latesthof/814-brian-malpas

Interesting Articles - This column features interesting articles written on a wide range of subjects related to the Bermuda Police Service or personal stories. We are delighted to receive articles from anyone who wishes to put pen to paper, and will assist with editing where necessary. You can submit articles and photos by email at

This email address is being protected from spambots. You need JavaScript enabled to view it.
We recently asked our good friend and former colleague Ray Sousa, who has lived for many years in Australia about the forest fires that had been gripping the land down under for many months. Ray had many decades of experience fighting bush fires and he has written an excellent article about the situation in Western Australia where he is residing with his family. You will find the article at http://recovery.expobermuda.com/index.php/lia/815-bush-fires-in-australia

Who, Where and When -

This column usually features photographs submitted to us by former colleagues in which we challenge you to tell us who is in the photograph, when was it taken, and where was it taken? We give you a couple of weeks to figure out the answers and we then publish the correct results - if known - based on our collective memories.
Our latest photo is of a group of young men who were heading off on an overseas trip armed with valuable cargo. They are NOT teetotallers! You will find it at
http://recovery.expobermuda.com/index.php/who-when-where/817-no-tee-totallers-here
Latest News and Press Releases - You will see both of the headings for both of these columns here on our home page, Latest News usually contains local news, often related to the BPS, that we believe will be of interest. Press Releases have usually been mainly about Police-related matters but as of now I will try to keep you up-to-date on the cornonavirus crisis locally by referring you to articles in our local media wherever possible.
On behalf of the Bermie Ex-Po Committee we wish all the very best to you and your families, and we trust that our website will provide you with an opportunity to think of better times as you stroll down memory lane.