Home
It is my pleasure to welcome you to the official website of the Bermuda Ex-Police Officer's Association, now known as "Bermie Ex-Po". Our intention is to provide former and retired members of the Bermuda Police Service with a means of keeping in touch with each other, to record our collective history, and to encourage you to sit down and write about your own personal experiences so they can be recorded for posterity.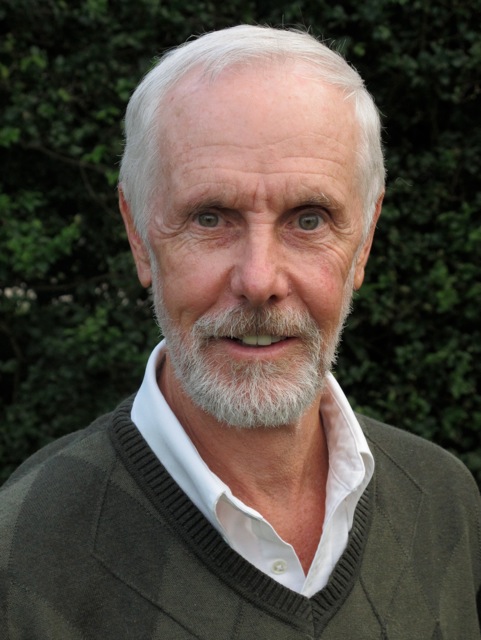 Our Committee (CLICK HERE for details) is determined to ensure that "Bermie Ex-Po" is inclusive for all those who have served in the BPS, and brings us all closer together, whether you are still living here in Bermuda or you are many thousands of miles away. You will see that we have even included former members of our civilian staff, and we also recognize the great contribution made to the BPS by those who are no longer with us in our "Hall of Fame".
I feel sure that as you leaf through its pages, our website will hold many fond memories for you, and will hopefully encourage you to let us hear from you.
The website itself has recently been given a major facelift to improve both its appearance and to make it more user friendly. Please feel free to let us have your comments and suggestions via our email address at This email address is being protected from spambots. You need JavaScript enabled to view it.
LIMITED ACCESS UNTIL 3RD JULY
Please be advised that I will be off Island on board a ship cruising through the Norwegian fiords, and will not have normal access to our website admin site during that time due to little or no chance of Internet availability. I still have occasional access on my IPad but and will try to post "comments" during this time but activity on the site will be very limited. Apologies for any inconvenience.
Editor
HOW TO USE OUR EXPO WEBSITE
If you are viewing our website for the first time and want to know how to get around, we suggest you start by using the search engine on our Home Page. This is the box in the top right corner entitled "Search". If you are checking to see if you or anyone else is mentioned in any articles just enter the name, such as "John Smith" and it will display a list of all references to that name. You can then clock on any of the listed article (highlighted in blue) and it will open. Once you have viewed ther first article listed you can return to the list simply by clicking the "back" button (looks like this < ) in the very top left corner.
Just be aware that if you, or anyone you are searching for might by referred to by their full name or by the commonly referred to name. For example, "Dave Parsons" or "David Parsons". The best way to make sure you get all references to Dave Parsons would be to just enter "Parsons" in the Search box.
Continued/...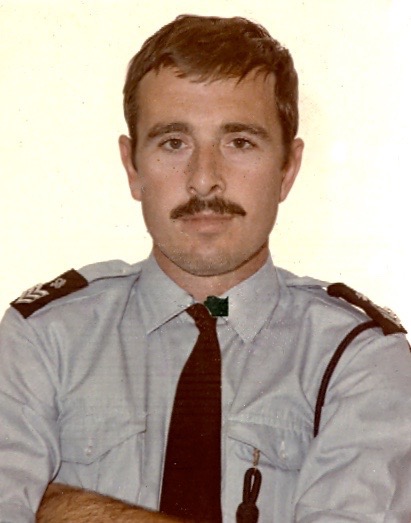 Mike Rickards
For our latest Then and Now article on retired Sgt Mike Rickards go to
Welcome to our "Then and Now" column. This is designed specifically for former and retired members of the Bermuda Police to tell their own stories about life in the BPS. It is open to anyone who has served for any length of time, no matter how short, and provides you with an opportunity to relate your personal history. We are keen to illustrate your story with photos if you can provide them.
Our latest article is about former Sgt Mike Rickards who served in the Bermuda Police from 1963-1988, and results from an excellent article published in the Royal Gazette about how Mike keeps fit "one step at a time!"
To access our 'Then and Now' article on former P.C. Paul Dellanzogo to http://expobermuda.com/index.php/tan/717-paul-dellanzo
CLICK HERE for a list of all our "Then and Now" articles.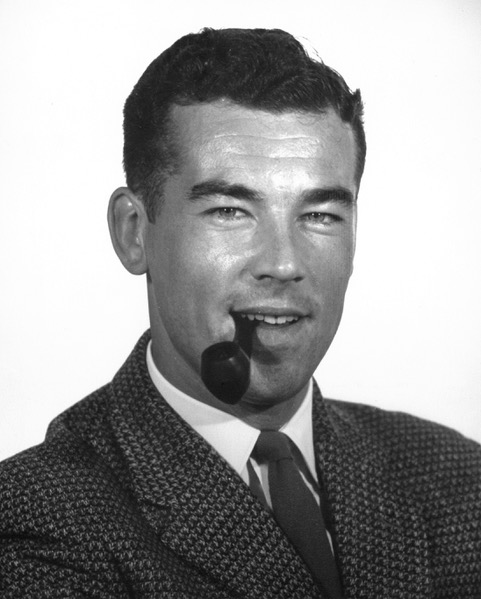 Chief Inspector Peter Stubbs
To view our latest article on the Late
C/Inspector Peter Stubbs go to
This section is intended to honor the memory of former colleagues who are no longer with us. They are often submitted by family and friends, and we urge the families of our former colleagues to assist us in including their loved ones in our Hall of Fame.
Our latest "Hall of Fame" article is a tribute to retired Chief Inspector Peter Stubbs CPM, who served in the Bermuda Police from 1957 – 1981. Sadly, Peter passed away on 31st January 2019. His funeral was held at Christ Church, Warwick, on 12th February 2019, attended by his family, many friends, and former colleagues from the Bermuda Police, the Broad Arrow Masonic Lodge No 1890, and the Bermuda Senior Golfers Association. The Bermuda Police provided a motor cycle escort to the church. This Tribute includes an excellent Eulogy delivered at the funeral by retired Chief Inspector Bill Butterworth
You can view our previous Hall of Fame article on COP Frederick "Penny" Bean at http://expobermuda.com/index.php/latesthof/712-fred-penny-bean

CLICK HERE for a list of all our "Hall of Fame" articles.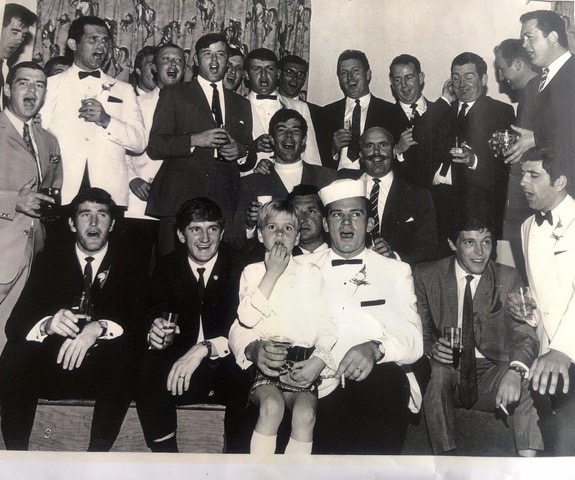 Who's having a good time?
Please go to the latest "Who, Where and When"
column for the enlargement, or click on
This column usually features photographs submitted to us by former colleagues in which we challenge you to tell us who is in the photograph, when was it taken, and where was it taken? We give you a couple of weeks to figure out the answers and we then publish the correct results - if known - based on our collective memories.
Our latest photo is of a group who are clearly having a good time, and we want to know who is in the photo, where and when was it taken, and what was the special occasion?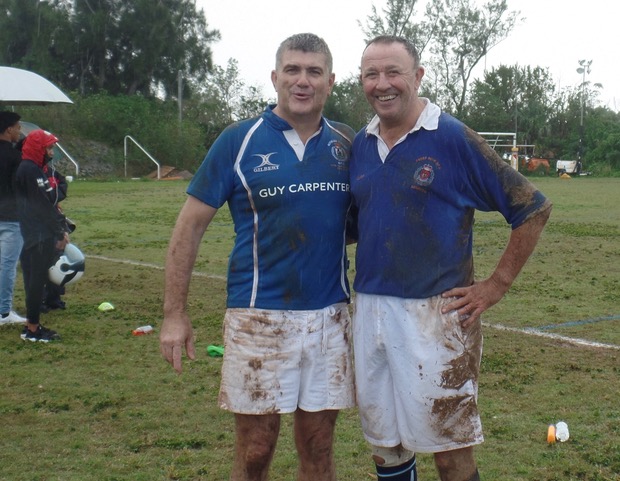 Changing Faces of Police Rugby
Click below for the article
This column features interesting articles written on a wide range of subjects related to the Bermuda Police Service or personal stories. We are delighted to receive articles from anyone who wishes to put pen to paper, and will assist with editing where necessary. You can submit articles and photos by email at

This email address is being protected from spambots. You need JavaScript enabled to view it.
Our latest article is about the Changing Faces of our Police Rugby Team. This year's Duckett Memorial Tournament featured no less than four Police Teams, two mens teams and two ladies teams, competing against the Rest of Bermuda for this coveted trophy. Included in the Men's B Team were 3 former police officers playing along with their sons, and one former officer can no doubt claim to be the oldest player ever to do so – at just two days short of his 70th birthday. You can view the article at http://expobermuda.com/index.php/lia/742-the-changing-face-of-police-rugby