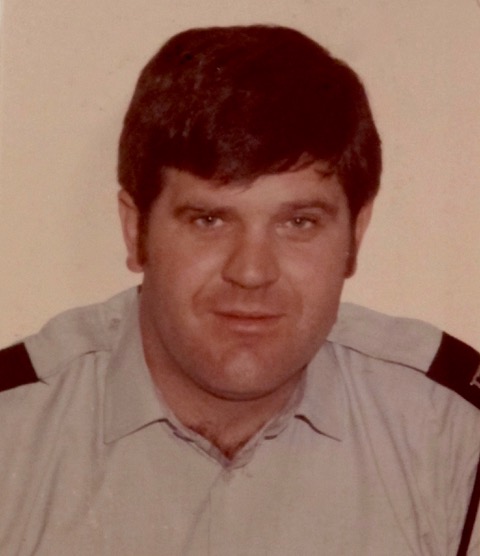 Young P.C. Mike Parris
22nd May 2019
We heard recently from Judy Parris expressing her concerns about Mike Parris. Although they are divorced Judy has always remained in touch with Mike just to check on how he's doing but after returning from a vacation she was unable to contact him by phone which was very unusual. She passed her concerns on to Dave and Sue Garland who were on vacation in North Wales and they kindly got in touch with me to see if we had heard any news about Mike.
I was aware that Mike Caulkett and Tom Barnes would occasionally get together with big Mike, but "Cool Cat", who is on holiday at the moment, had previously advised me that Mike had become somewhat of a recluse and preferred to be left alone.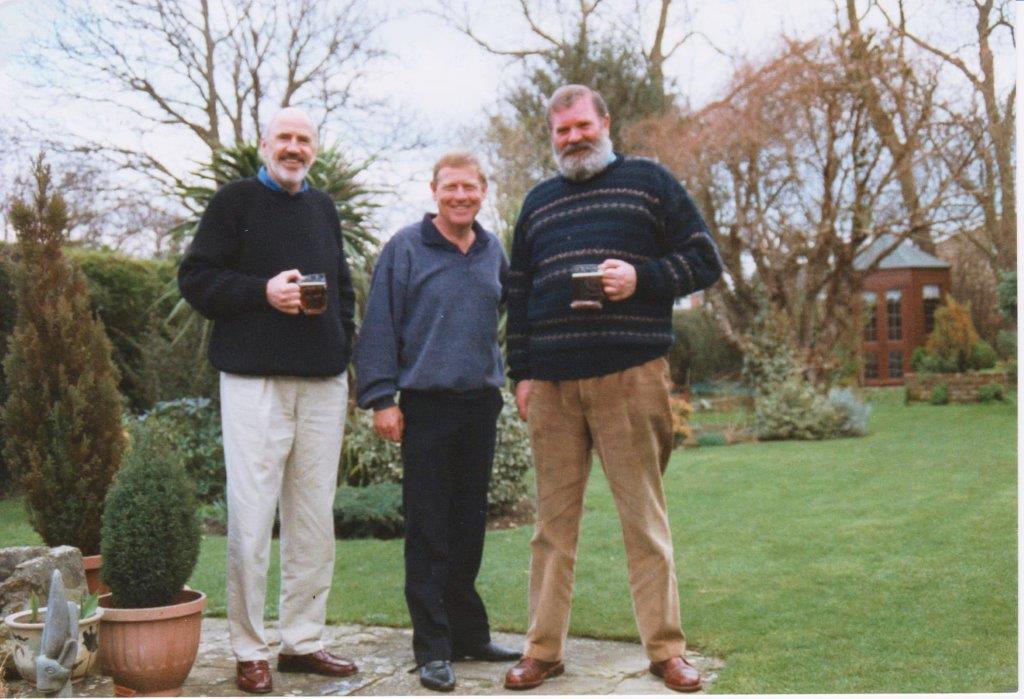 Get Together in Sussex - June 1998
(l-r) Mike Caulkett, Tom Barnes and Mike Parris
After trying to contact Mike by phone I e-mailed the Sussex Police asking if they could kindly check on him, and I quickly received a very nice reply from Sgt Paul Coles, advising that Mike had been admitted to Worthing Hospital on 14th April. Sgt Coles also kindly provided a link to the hospital's website. His assistance is much appreciated.
We were able to confirm that Mike is still in hospital but were not able to ascertain any details of his condition. Mike Caulkett is still away on vacation at the moment but plans to visit big Mike as soon as he returns and will let us know if he can obtain an update on his condition.
Judy contacted us again today and reported that she has now been in touch with Mike's doctor who confirmed, sadly, that he is very seriously ill and is being put on palliative care. He is not well enough to have visitors although Mike Caulkett might try to see him after he returns from vacation. We will keep you informed about any further news.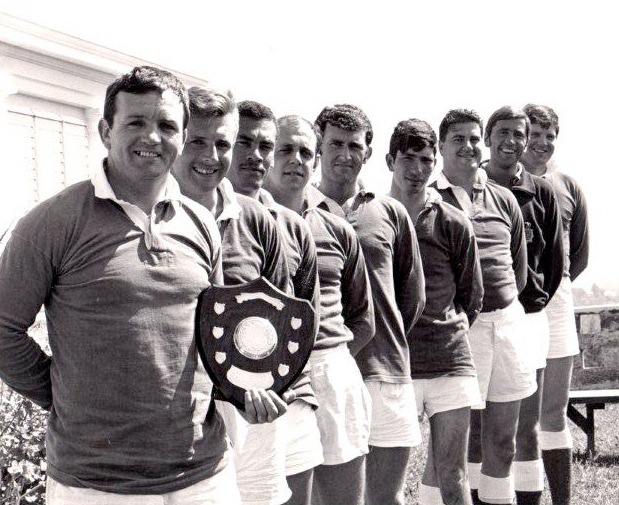 Victorious Bermuda Police Team - 1969 Agricultural Show Tug o' War Champions
(l-r) Pat McBride, Davie Kerr, Gary Perinchief, Owen Marsh, Barrie Mancell,
Ray Sousa, Keith Pratt, Mike Caulkett and Mike Parris
One of our tallest police officers at 6' 6", Mike, who hailed from Yorkshire, served in the Bermuda Police from 1966 - 1991 and was a key member of our legendary Police Tug o' War team that was never beaten in competition. You can read more about the Tug o' War team on our website at http://expobermuda.com/index.php/lia/91-policetugowar