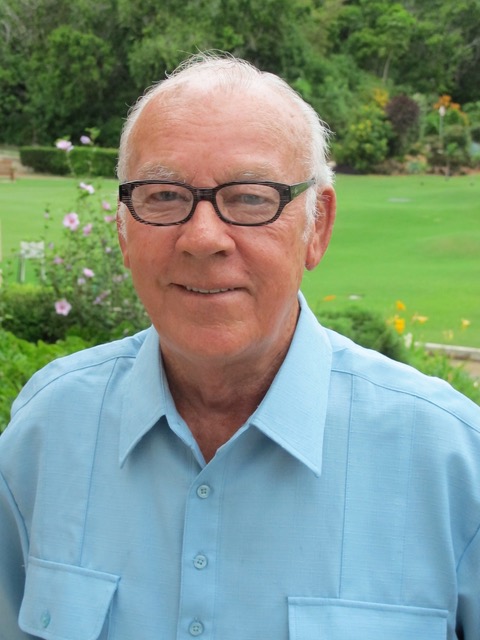 Retired Chief Inspector Peter Stubbs
We deeply regret to report that retired Chief Inspector Peter Stubbs passed away peacefully during the early hours of this morning, Thursday 31st January 2019.
Peter was born in Manchester, England, and joined the Bermuda Police in 1957 after serving for two years in the Royal Military Police. Peter started his service in Central Division, Hamilton, and then in Operations (Traffic) where he was an excellent motorcyclist and was an active member of the Police Motor Cycle Display Team. Peter served as a Sergeant in Uniform in Hamilton, and also worked for a while as the Press Liaison Officer, but spent most of his time in Special Branch apart from several years as OIC Eastern Division. He retired in 1981.
A keen sportsman, Peter played cricket, rugby, tennis, and snooker for Police Teams. For many years he was Presodent of the Police Rugby Football Club, and after retirement was a very keen golfer who became President of the Bermuda Senior Golfers Society and an active member of Riddell's Bay Golf Club.
We offer sincere condolences to his wife Kate, his children Jacqueline and Robert, and to all his family.
We will post details of funeral arrangements as soon as they are finalized.
11th February 2019
The funeral service for Peter Stubbs will be held at 4pm on Tuesday 12th February 2019 at Christ Church, Warwick, and we understand that the Police will be providing a motor cycle escort and other special tributes.
You can read more about funeral details in the obituary column of the Royal Gazette at http://www.legacy.com/obituaries/theroyalgazette/obituary.aspx?n=peter-brian-stubbs&pid=191420672&fhid=40139 where you can also write in the Guest Book.