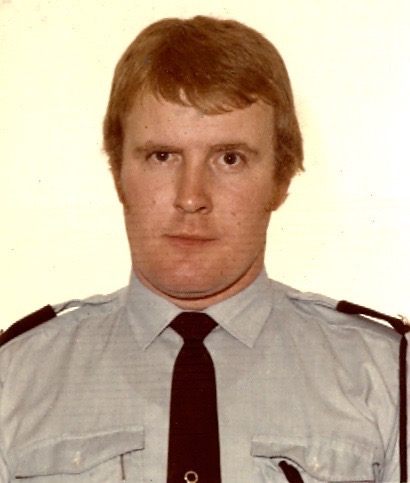 P.C. Angus Brown looking "serious"!
We just received a Facebook message from Angus Brown, who is gradually overcoming his aversion to modern technology, advising that it's time to get serious if you are interested in attending the Bermuda Reunion at Cheltenham in the U.K which is scheduled to be held on 6th and 7th September this year.
Angus reports that plans for the reunion are going very well and he has asked that we pass on the following message to you:-
"Anyone interested in coming needs to contact the Holiday Inn, Cheltenham ASAP, using the code "ANG" to book rooms. £80.00 per night with loads of discounts available for restaurants, gym, etc. nearby. Hope you can make it. See you in the bar.
Happy days. "
Angus
You can contact Angus directly through his email at This email address is being protected from spambots. You need JavaScript enabled to view it. or write to us at This email address is being protected from spambots. You need JavaScript enabled to view it. and we will pass your messages to him.