There were no prizes for figuring out that this was a Basic Training Course held at the Police Training School. Our thanks to everyone who assisted in name everyone as listed in the caption below the photo. It was of Basic Training Course #9 held from July - October 1967.
As mentioned, unfortunately, most of these group photos have been lost but one copy of each Course is still displayed at Training School. These copies are laminated so they are not easy to copy, plus some are in quite poor condition.
We are going to try to scan each of the photos and post them on our website for posterity, and we are hoping that someone will have a better copy that we can use.
This project will take some time but as we publish them we will be asking you to name everyone and provide us with the number and dates of the Course.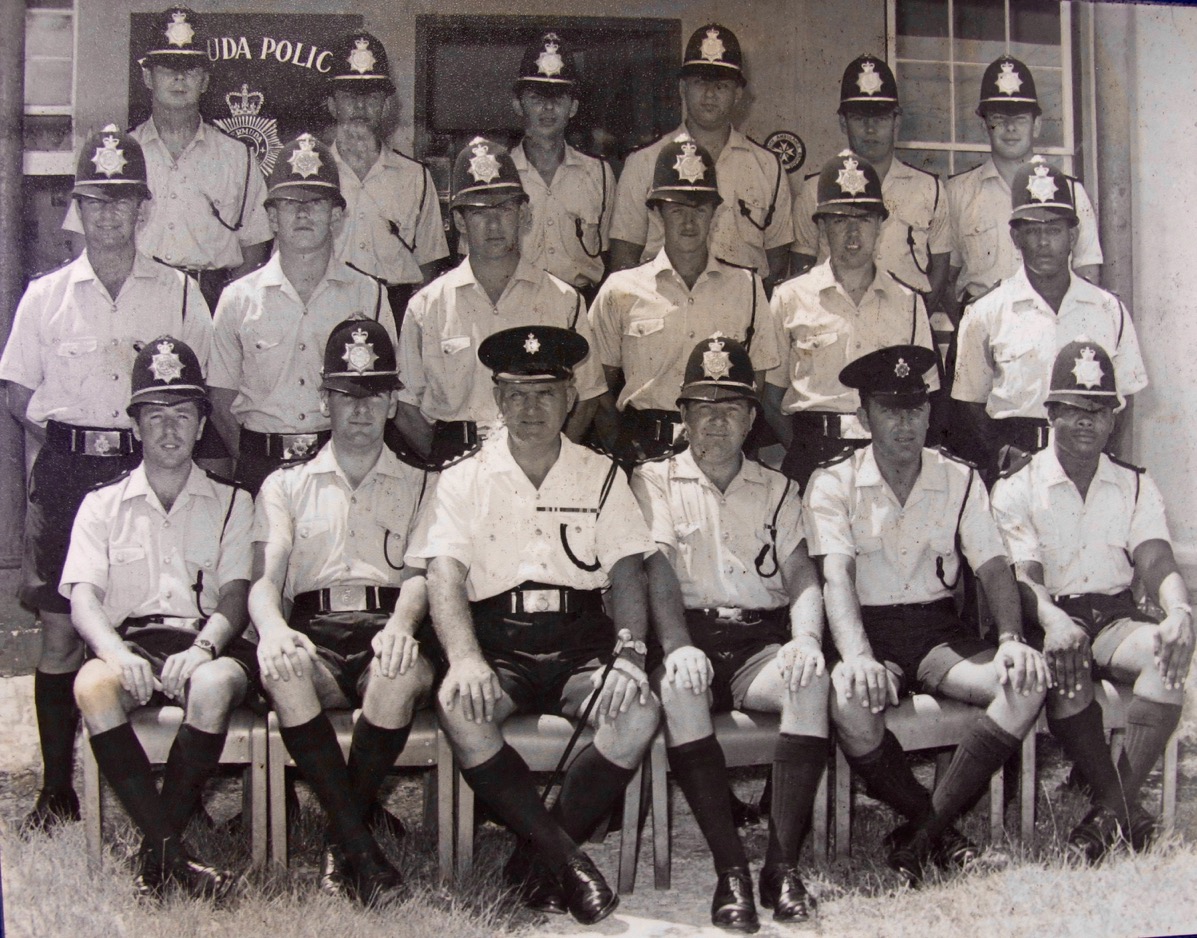 Basic Training Course #9 July-October 1967
Back (l-r) John Van de Weg, Owen Marsh, Rex Saunders, Brian Hanney, Jimmy "The Wop" Costello, Peter Irwin
Middle row - John Balsdon, Malcolm "Scoop" Hall, Ian Ganson, Ronnie Boggan, Cyril Plant, Hubert Swan
Front - P.C.'s Ian Andrews and Barrie Meade (Instructor) Chief Insp Roy Chandler,
Sgts Cafferkey and Mike Kelly, and P.C. Edmunson "Eddie" Edwards