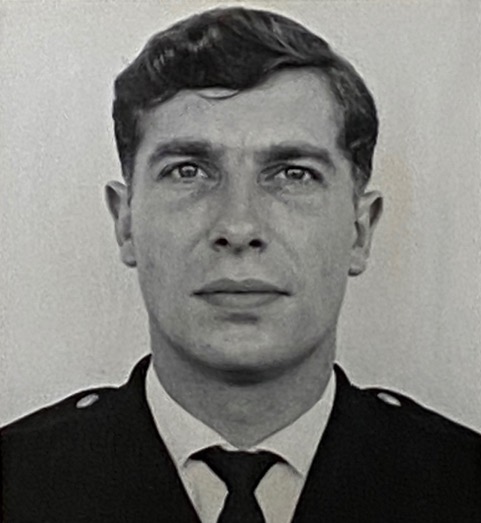 P.C. John Cooney
John Cooney - We have just heard the sad news from Terry Heathcote that former P.C. John Cooney who served here briefly in the Bermuda Police from September 1962 - November 1963, passed away at his home in Staffordshire on 25th December 2020. John had attended Basic Training Course #2 in 1962, and we understand that after returning to the UK he joined the Staffordshire County Police. Terry, who had been a member of the Staffordshire County Police prior to coming to Bermuda to join the Bermuda Police, had re-joined the Staffordshire Police on his return to England and then got to know John Cooney.
We had no further details of John's death at this point but will publish any further information when we receive it. We extend are sincere condolences to his family
.
12th January 2021
Update on Death of John Cooney - We understand that John joined the Stafforshire County Police after leaving Bermuda in 1963, and he rose to the rank of Inspector before retiring in 1990. At that time he was posted to my home town, Biddulph, in North Staffordshire. George Rose located the obituary notice for John in funeral-notices.co.uk which can be found at https://funeral-notices.co.uk/notice/COONEY/4907766#tributes
John is survived by his wife Liz and we offer our sincere condolences to her and her family. The funeral and cremation for John will take place at Bradwell Crematorium at 2pm on Tuesday 19th January 2021, and due to the pandemic attendance will be strictly limited.