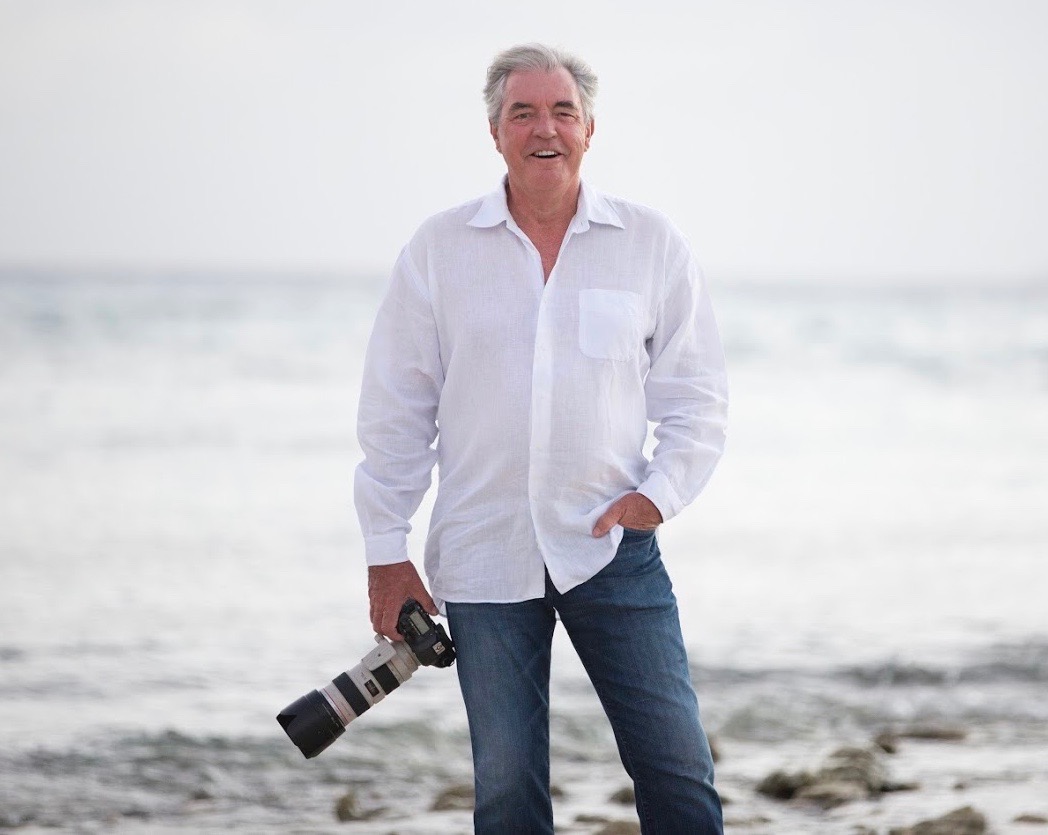 Philip with camera always at the ready on a beach in Mustique
Today's Royal Gazette features an excellent article about one of our former colleagues, Philip "Phil" Bermingham who has established an outstanding reputation as an international photographer commissioned by the rich and famous and interesting people from all walks of life ranging from indigenous people in Australia to volunteer doctors with the World Pediatric Foundation in St. Vincent.
Many of his photographs are featured in Phil's book "Portraiture: On The Job"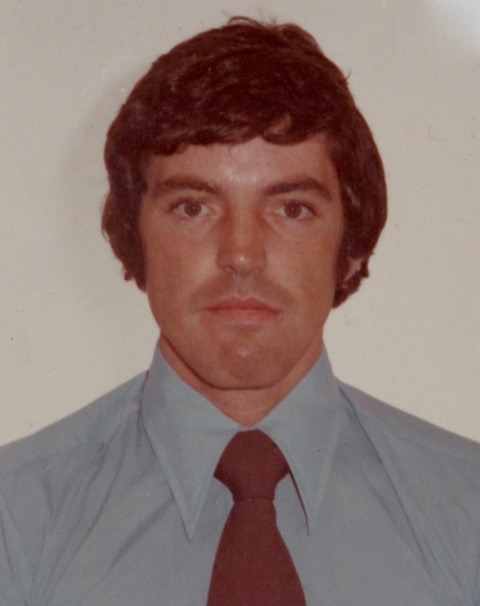 Young D.C. Philip Bermingham
Philip joined the Bermuda Police in 1972, and after spells in Central (Uniform), on Mobile Reserve, and the Murder Room, he was transferred to CRO where he developed a great interest and lifelong passion for photography. Phil met his wife, Ann, an American, while here in Bermuda and following their marriage Ann worked as a nurse at KEMH.
Phil and Ann eventually decided to settle in the US and left Bermuda in 1978. Unable to find employment as a photographer, it wasn't long before Phil decided to set up his own photographic business due in part to connections he had made here in Bermuda with the owners of H.A and E. Smith's when they opened a store in Alexandria, Virginia.
The Royal Gazette article, written by Lifestyle Editor, Heather Wood, CLICK HERE to view it, provides a fascinating insight into Phil's life and career, and as for Bermuda, Phil is quoted in the article as saying,
"It's always been in my heart and soul. I remember the first time I went I thought, 'This is paradise.' But I knew I had to leave to make my career. I don't think I could have made the career I did in Bermuda, because there were limitations on immigration. I was a police officer, I couldn't really switch jobs. So I was very excited for my own business and I really love it."
Phil clearly still loves Bermuda because he continues to visit us whenever he can, and always comes armed with his golf clubs and his camera!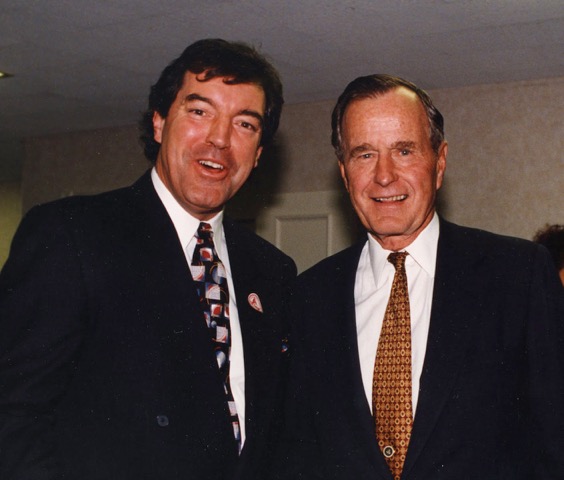 Philip relaxes with President George H.W. Bush
(Photograph copyright Philip Bermingham 2017)
You can also find an extensive article about Phil in the "Then and Now" column here on our ExPo website, CLICK HERE to view, which highlights some of the fascinating experiences he had during his 6 years serving in the Bermuda Police, together with numerous photographs he has taken including members of the Royal family and U.S. Presidents.