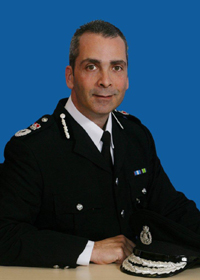 Retiring Commissioner Michael DeSilva
We are pleased to advise our ExPo members that we have been asked by the Retirement Committee for the Commissioner of Police, Mr. Michael DeSilva, to extend a cordial invitation to any of our colleagues who have worked with Commissioner DeSilva over his 32 years of service, to attend a Celebratory Dinner to Honour the career of Commissioner Desilva which is being held on Saturday 16th June 2018 at the Hamilton Princess Hotel. Full details of this event are provided in the invitation below. Anyone interested should RSVP directly to the Commissioner's Staff Officer, Calvin Smith.
Commissioner DeSilva has been a very strong supporter of our Bermuda Ex-Police Officers Association and we hope to have a good turnout for this special occasion.
You are Cordially Invited to Attend
A Celebratory Dinner to Honour The Career Of
FORMER COMMISSIONER OF POLICE
Mr. Michael A. DeSilva, QPM, CPM, MBA
Saturday 16th June, 2018
Cocktails at 6:00pm -7:00pm,
Dinner at 8:00pm
In The Harbourview Ballroom
At The Hamilton Princess Resort
RSVP: Commissioner's Staff Officer
Calvin Smith OTM
Tele: 247-1432 or E-mail This email address is being protected from spambots. You need JavaScript enabled to view it.
By 31st May, 2018
Tickets: $150 Dress: Formal/Mess Kit
The menu is included below for your selection of entrée.
Soup
Roasted Pumpkin Soup
Salad
Crisp Romaine Wedge, Marinated Mozzarella and Tomato Croutons, Virgin Olive Oil
Entrée Options
Herb Roasted Chicken Breast
or
Lemon Seared Rockfish
or
Roasted Rack of Lamb
or
Vegetarian
Dessert
A plated trio of mini tarts: Royal Dark and White Marbled Chocolate Cheesecake, The Crumble (apple), The Swan (Light Italian Meringue, Passion Fruit Sorbet)
The Fairmont Hamilton Princess is offering a rate of $

339 - plus add 11.75% government tax per night, $13.41 resort levy per person per day and a $11.00 Service Charge per person per day
Payment methods by cash or direct deposit (banking details to follow)
In addition, I have attached a "Save the Dates" flyer for the Commissioner's retirement events and hope you will be able to attend and join us in celebrating Commissioner DeSilva's 32 years of dedicated service to the people of Bermuda.
Our members are also invited to attend the following retirement events in honour of Commissioner Michael DeSilva:-
Saturday, 9th June, 2018 – Queen's Birthday Parade (Last official duty)
Friday, 15th June 2018 – Change of Command Ceremony
Saturday, 16th June 2018 – Retirement/Celebratory Banquet (this is a ticketed event at $150.00pp : Dress is Formal/Mess Kit)
We would like to advise our overseas guests that this a busy time in Bermuda and as a result we would recommend you book your flights and hotel early
If you are considering attending any of the events, please contact the Commissioner's Staff Officer, Calvin Smith at 1 (441) 247-1432 or

This email address is being protected from spambots. You need JavaScript enabled to view it.

for further information.