Annual Memorial Service to be held in October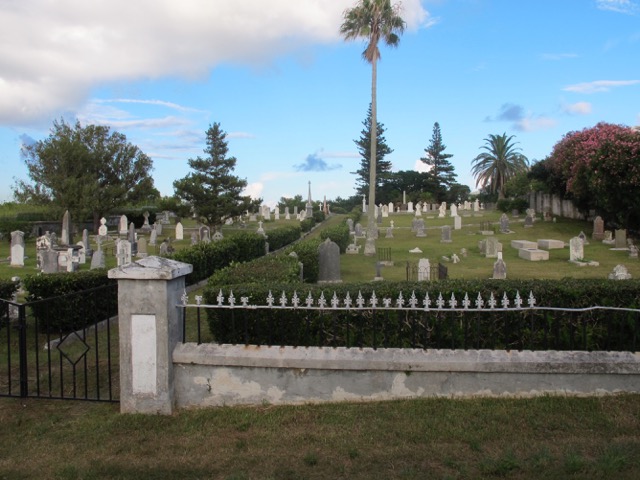 The Bermuda Police Service has for some years been holding its annual Police Week celebrations during the first week of October, and this has traditionally included our Annual Memorial Service at the Police Cemetery at Prospect, followed by a reception at the Police Recreation Club.
The Covid pandemic prevented the holding of Police Week and the annual Memorial Service last but we have just been advised that the Memorial Service will be held this year and has been scheduled for Sunday 10th October 2021. PLEASE SAVE THE DATE.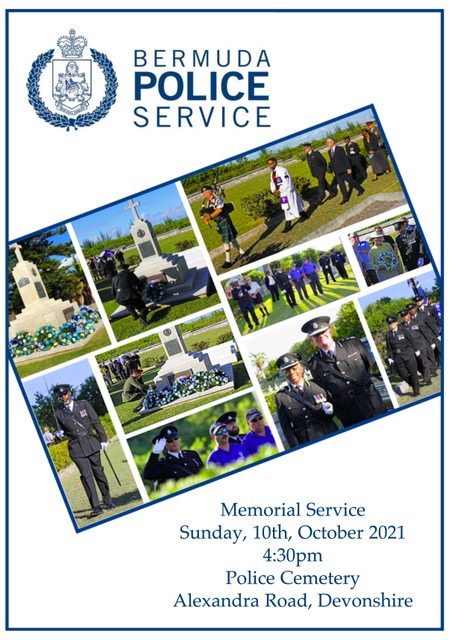 Many of our members will be aware that this service is held to honour those of our colleagues who are no longer with us, and it is customary for the Commissioner of Police to read out the names of all those who have passed during past year. This year we understand that Commissioner Stephen Corbishley will read out the names of all those who have passed in the last 3 years, in 2019, 2020, and 2021, and that family members will be invited to attend and to lay wreaths at the memorial during the service.
We will publish the list of our colleagues in the next few days, and we would ask you to check through the list and advise us if you know of anyone else who has passed since the start of 2019.