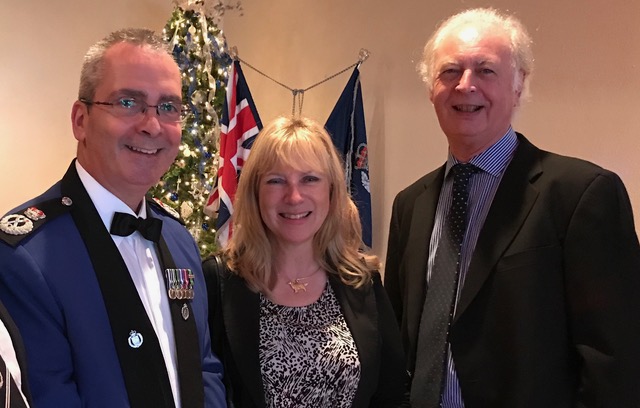 Commissioner Michael DeSilva with Marianne and Chris Wilcox
Anyone who worked with retired Sergeant Chris Wilcox during the 32 years he served in the Bermuda Police (1971-2003) will know he has always had a great passion for photography. Chris has displayed his photographs in Police exhibitions, in local galleries and art shows, and has produced a series of annual calendars of the very highest quality. During a conversation with him at this year's Commissioner's New Year Party (2018), Chris described how he had been wanting to produce a book of photographs of Bermuda for the past 30 years or more, and he is finally realizing his dream.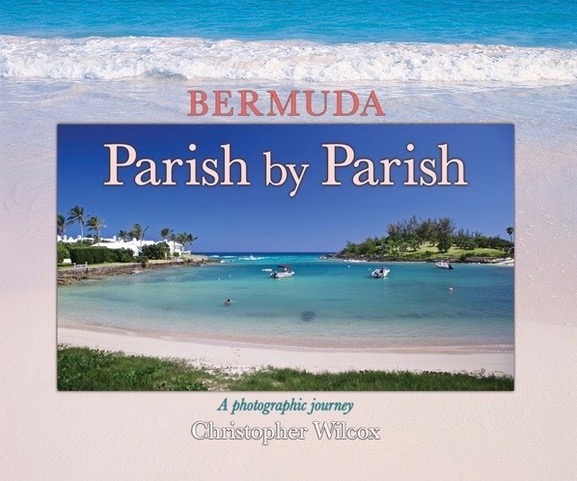 "Bermuda: Parish by Parish" by Chris Wilcox
Chris has produced a beautifully illustrated book , "Bermuda: Parish by Parish" and if you are looking for a magnificent book showing Bermuda at its very best, then this is the one for you, whether you live here or you now live abroad because it will remind you of the stunning beauty of our Island.
Chris explains the purpose of his publication - "This book is neither a travel guide nor a historical record, but seeks to highlight many of the foremost attractions found within Bermuda's nine parishes, as well as the City of Hamilton and the Town of St. George. In addition to 137 fully captioned photographs (25 of which are aerials), the book contains 23 maps and 12 coats of arms.
"I hope it will inspire visitors to discover for themselves what each particular parish has to offer, and for Bermudians and residents to fully reacquaint themselves with their beautiful island home. Originally conceived several decades ago, and in much the same format as the book appears today, the initial project was put on hold for various reasons.
"Much has changed in Bermuda during those intervening years, such as the substantial increase in homes that have been built, with the loss of some wonderful public vistas. Conversely successive Governments, the Bermuda National Trust and the Bermuda Environmental Sustainability Taskforce have striven to expand the National Park system, and to maintain open spaces and properties of historic or important significance, for which we should all be extremely thankful.
"To the best of my knowledge the information, dates and spellings contained in this book were correct at the time of publication (spring 2017); for example, Albuoy Point, Hinson Island and Jobson Cove. "
Chris has kindly allowed us to publish several of the photographs from his book which might bring back some fond (or otherwise!) memories for our former police officers. The first is of Gibbet Island which for many years was known as "Police Beach" when we had permission from the owners for police officers and their families to use it. The second is a location familar to anyone who ever worked in Central Division, and was assigned to duty at Government House (The old guard room is no longer there. It has been replaced by large metal gates, high security cameras and all the latest technology, but is still manned by police officers). The last photo is taken from Gibbs Hill Lighthouse and has to be one of the most spectacular views in Bermuda. I should add that we can only display any photos on our website in low resolution so we simply cannot do justice to these magnificent photos, but even so the images will hopefully give you some idea of the quality of Chris's photographs.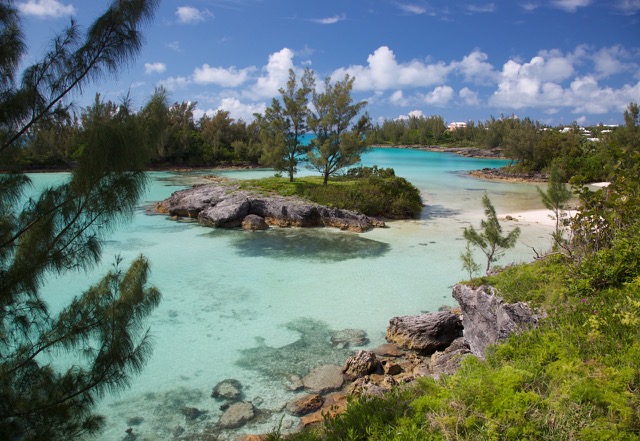 Gibbet and Little Gibbet Island (the old Police Beach)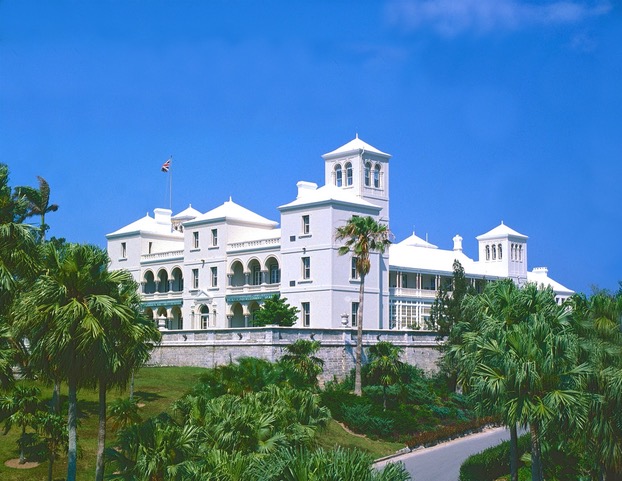 Government House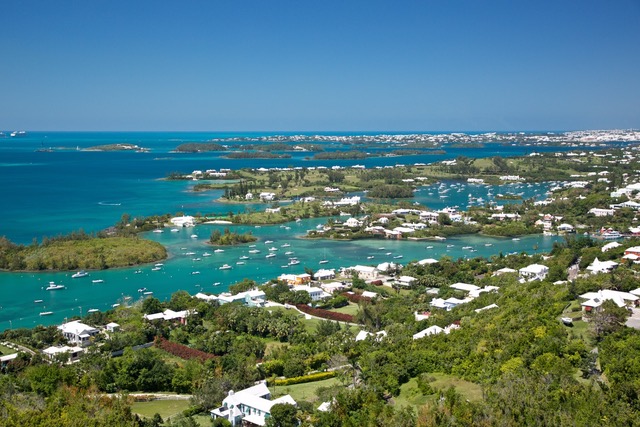 The View from Gibbs Hill
(The above three photographs are published courtesy of Christopher Wilcox)
"Bermuda: Parish by Parish" is now available through The Bookmart and The Bermuda Book Stores, and thereafter throughout the Island. The recommended retail price is $45.00.
Editors note - I believe the Bookmart has the facility for you to order books and have them sent overseas. I will make enquiries and post the information here as soon as possible.