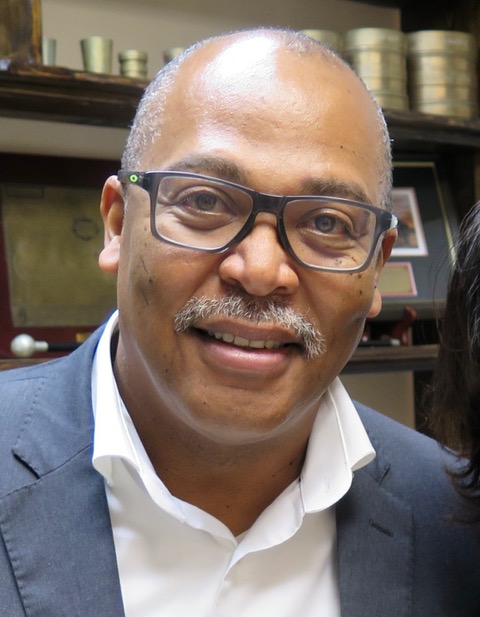 President of ExPo Bermuda, Calvin Smith
To All Bermuda Police Service ExPo Members,
First of all, on behalf of your Committee, I sincerely hope that you and those close to you are surviving the current "Shelter in Place" despite the many difficulties it can bring. To that end, I have asked members of the Committee to telephone our members to check they are well, are coping and whether there might be anything we can do to assist. In addition, we are taking the opportunity to update the records we hold.
Those contacted have been delighted to be checked about their welfare, and with the number of small changes to contacts and other details we have received, it just goes to show how worthwhile the exercise has been and we encourage you to continue to maintain contact with each other. This email is also an invitation to those remaining members to let us know if you have any problems or issues we might be able to assist you with. Drop us an email and we will certainly do what we can. In addition, if you have changed any of the essential details such as address, or phone number, just email John Skinner at This email address is being protected from spambots. You need JavaScript enabled to view it. and he will update our records.
For several unrelated issues we have been unable to hold our Annual General Meeting and I have included some key information in this message with a hope to inspire members to write to us with any suggestions or events that you would like to see in the coming year or to update us with personal stories for our website. Additionally, if you have any old "Police" related photographs or memorabilia that you would like to have posted on our website or donated to the Police Museum please contact us to make arrangements to share them.
Lastly, keep well, stay safe, stay home and I know that when this is all over, everyone on the Committee is looking forward to catching up with you, hopefully at one of our future events.
Calvin Smith, OTM
Annual General Meeting
As you are aware from recent emails, we have had no choice but to cancel our proposed AGM which was planned to be held at the Police Club, Prospect. This is a real shame for many reasons, but instead we will aim to provide a better event later in the Summer when hopefully all this COVID19 business is behind us! More on that later and we will keep you posted.
It is intended that we conduct this year's AGM remotely by email with the 'business' (financial reports/Executive Committee) side circulated to all members via telephone, email and regular mail for information and comment. We recognise that for some members, email is simply just not an option and we are committed to supporting you all, but I do urge all those, where possible, to update us if that situation changes and we will use additional means to provide others with up-to-date real time information. We will continue to appeal for former and retired Bermuda Police and Reserve Officers to become members of ExPo and provide this application form for you to complete. Completed forms can be returned to me at This email address is being protected from spambots. You need JavaScript enabled to view it. or to Gail Correia at ……This email address is being protected from spambots. You need JavaScript enabled to view it.
Financial Report 2019/20
Our Financial statement from 1st May 2019 to 31st March 2020, showing total amounts of cash at BNTB: Checking Account $12,424.67
Obituaries
Since April 2019, we have received notification advising of the passing of 12 of our colleagues. Roger Sherratt, John Skinner and their team have done an excellent job in maintaining our records and website to keep you our members updated. In this regard we ask that you continue to provide us with the information to assist. Those listed below have left us between April 2019 and today. May they Rest in Peace:
PC Frank McQuaide Dowie
PS Crawford Yeoman "Crow" Rae
PC Michael John "Mike" Parris
PC Kevin John Brennan
PC Frank Hollindale Thompson
Insp. Stanley Colin Hill
CI Gerald Everard "Gerry" James
PC Brian David Malpas
PS Laurie McMellan Phillips
PC Eric John Muncer
PC Charles Leroy Jones
CI Derek Smith
Welcome New Members
Since April 2019, we have sent invitations to our retiring colleagues of the Bermuda Police Service to join our Association and extend a warm welcome to: Rosalie Pearman, Renay Rock, Connie Saltus, Cheryl Watts and Christopher Clarke.
Executive Committee Members
Following the recent failed AGM processes, there have been no responses received to the contrary and therefore, all proposed Committee Members have been agreed as follows:
President: Calvin Smith
Immediate Past President: Roger Sherratt
Secretary/Treasurer: Gail Correia
Welfare Officer: Beverley Pitt
Website/Facebook: Roger Sherratt – Gail Correia
Committee: Carlton Adams, Reese Bartley, John Skinner, Larry Dean, Corey Cross and Beverly Pitt.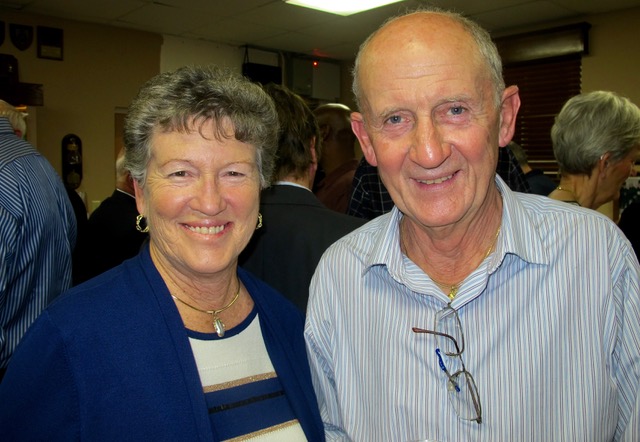 Patsy and Dave Cook have been great stalwarts of ExPo for 20 years
Our good friend Dave Cook, who recently underwent spinal surgery and is slowly making a recovery, has decided to step down from our Committee after being an active and valuable member for some 20 years. I sincerely thank Dave for his service to ExPo, as well as his wife Patsy who has always played an active role in helping to organize our social functions. We wish them both well.
Efforts to remove "freeze" on Pensions
In April 2019, over 65 ExPo members attended the Police Recreation Club to informative seminars put on by members from the Government Financial Assistance Office and Government Employees Health Insurance (GEHI) Office.
In September 2019, I wrote to the Minister of Finance with regard to the freezing of Governments Civil Service Pensions. In October 2019, we received a written reply from the Financial Secretary Mr. Anthony Manders, in which he indicated that, "there is no simple remedies to resolve the underfunded position of the plan and that the Government is currently considering changes to the fund to ensure its sustainability in the long term."
I will be checking in with the Mr. Manders for an update, however, owing to the present crisis the Government is now facing, a positive outcome with regard to pension increases for our members is very unlikely.
Creation of new Police Museum at Police Headquarters
In October 2019, the same team of Roger Sherratt, George Rose, John Skinner, Calvin Smith and Constable Kimberley Spring assisted ACOP Martin Weekes with the setup and opening of the new Police Museum at Police Headquarters.
In January 2020, the Annual Reception was held in the Officers Mess at Police HQ, Prospect, where over sixty of us attended and thoroughly enjoyed the event. The new year started with great expectations in terms of event planning and our membership drive. During the event and following a recommendation from the President, Commissioner Corbishley presented Commissioners Commendations to Roger Sherratt, for his creation and maintenance of the BPS ExPo Association Website for the past decade, George Rose for his work and historical presentation to the BPS Police Museum on the life of Inspector Edward "Bosun" Swainson, and John Skinner for his work with obtaining and recording the history of the BPS.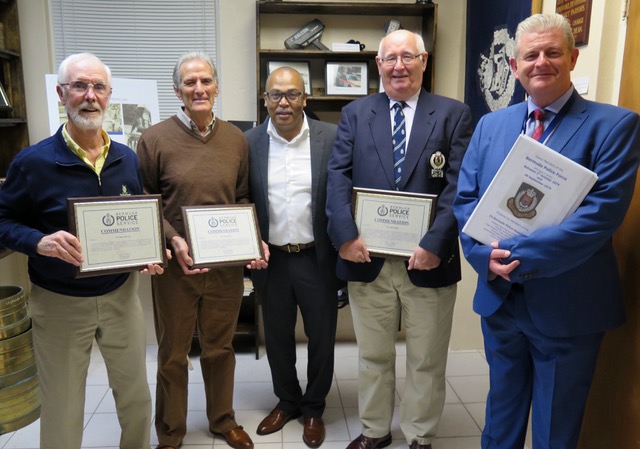 Presentations at our ExPo Annual Reception - 2020
(l-r) Roger Sherratt, George Rose, ExPo President Cal Smith,
John Skinner and COP Stephen Corbishley
On behalf of our members and colleagues the Executive would like to thank John Skinner, for his research and compilation of the list of all BPS Officers dating back to October 1879. In addition, we would like to thank Roger Sherratt and George Rose for their hard work and effort to produce the story and valuable contributions to record our history in the story of Inspector Edward Swainson and other significant historical moments of the BPS.
ExPo Website "Crash"
At the start of this year our Expo Bermuda Website www.expobermuda.com "crashed". However, our Editor Roger Sherratt in concert with Web Manager Bob MacLean was able to rectify the issues over a six-week period and managed to recover the vast majority of our articles and photos. It has been recommended that we have regular back-ups, monthly software updates and maintenance, for a fee of sixty-five dollars a month ($65). We have reached out to the Bermuda Police Association for their support with funding.
EXPO Members assisting BPS in carrying out Core Services
For the past 18 months ongoing talks with BPS Senior Command have continued with regard to using our members to assist with performing general duties of the BPS and Wednesday 8 April 2020, the Bermuda Police Service posted an advertisement in the Royal Gazette asking for our members to consider signing up for short-term service.
The advert said retired or former police officers were needed to assist in "ensuring resilience in its resources to deliver services to the public in criminal investigation, financial investigation, and intelligence management were particularly welcome".
Deputy Commissioner of Police, Darrin Simons, said: "The Bermuda Police Service needs to have a contingency that maintains capacity to deliver our core services in the event of significant absence due to Covid-19. The closing date was Wednesday 29 April 2020, at which time over 75 former officers had applied.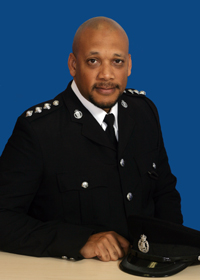 DCOP Darrin Simons
On Saturday, 25 April 2020, investigator from the Vulnerable Persons Unit agreed to utilize the assistance of EXPO to search for two missing seniors. With the use of our Social Media platforms a call for our members to volunteer was made and the response was overwhelming and on Sunday 26 April 2020, over one dozen EXPO Member joined our BPS Colleagues in the search for these two missing persons. Sadly, although the search was unsuccessful at that time both men were subsequently found, one had died and the other died shortly after being found.
Thanks to ExPo Executive
Lastly I would express my great appreciation for the backing of the entire Executive who have provided me with great support and guidance over the last year and a particular thanks to Roger Sherratt who stood down as President in 2017 and has continued to work tirelessly for the Association in various roles ever since.
Future Planned Events
Well! - we do hope that we can provide some later in the year, such as:
TBA - Summer Lunch – BBQ or meal at the Police Recreation Club, Prospect

Oct 2020 - General Meeting with lunch and presentations re Government Information Updates

Jan 2021 - Annual Reception Officers Mess Police Headquarters, Prospect

Apr 2021 - Annual General Meeting – Police Recreation Club, Prospect
Other events may include our First Friday or Saturday Social evening gathering, once the current lockdown is over. Consideration is also being given to organising an afternoon 'Tea and Sandwiches' social event for our Widow's or Widow Members if there is enough support for that. You may think of other events and ideas? If you do, then please get in touch and let us know.
COVID-19
There has been much (many would say too much) advice and guidance published in the media and online regarding what we should and should not be doing. This can cause severe anxiety and that in itself can be harmful. The Bermuda Police Service and EXPO will always follow Health Department and Government guidance which is why we cancelled all planned social events before the lockdown but if you have concerns for your own health and wellbeing and are not sure where to turn, please do not hesitate to contact one of us on the Committee who will be happy to help. We will do what we can, provided this does not put ourselves into danger and it may be as simple as finding the appropriate department, resource or volunteer who can assist you and get you over the problems you might be experiencing.