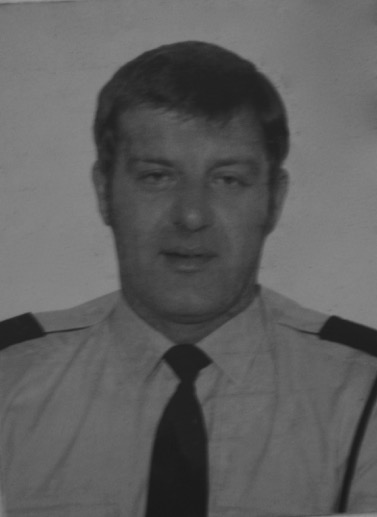 P.C. Andrew "Andy" Hall
We have received the sad news from Gerry Lyons that our old friend and colleague Andrew "Andy" Hall died this afternoon at a nursing home in Boston. Andy has been suffering from Parkinson's disease for many years.
A native of Scotland, Andy joined the Bermuda Police in November 1971 after previously having served in the City of Glasgow Police and the Toronto Metropolitan Police. During his service in Bermuda Andy worked in Central Uniform, "E" Department, Operations Uniform, and latterly in CRO/CID before he retired in 1999. He was a very popular police officer among his friends and colleagues.
Gerry is presently on a trip to the U.S. and happened to be visiting Andy and his wife Ruth when Andy took a turn for the worse earlier in the week and passed away this afternoon (10th March 2016).
We extend our sincere condolences to Ruth and to Andy's children and family. We understand that a reunion of friends will likely be held later in April in Boston. We will post updates on the reunion as soon as we receive them.