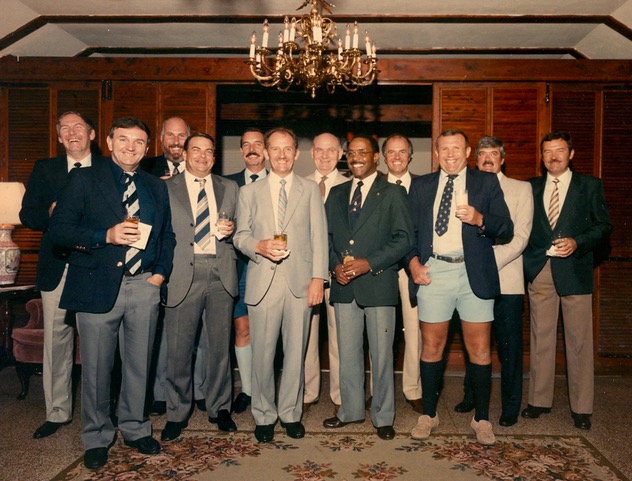 Oh Happy Days!
Please go to the latest "Who, Where and When"
column for the enlargement, or click on
This column usually features photographs submitted to us by former colleagues in which we challenge you to tell us who is in the photograph, when was it taken, and where was it taken? We give you a couple of weeks to figure out the answers and we then publish the correct results - if known - based on our collective memories.
Our latest photo "Oh Happy Days" features a group of our colleagues who are clearly having a great time, although we have just received very sad news about one of them, who I suspect would be delighted that we chose this time to show him at his best with his mates!  We would like to confirm who they are, where and when it was taken, and what was the reason for this happy gathering.