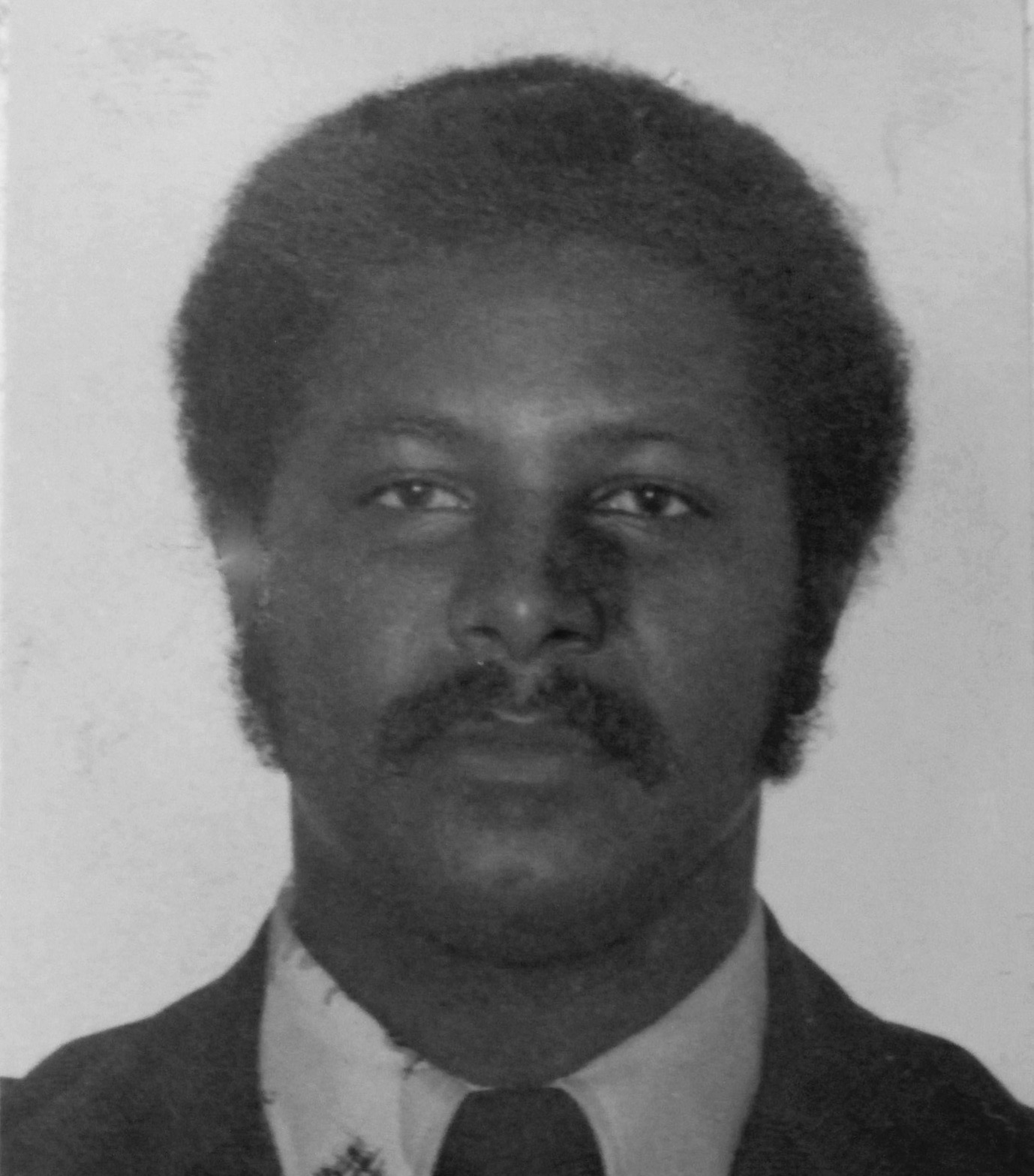 Dennis Ramsay
We were deeply saddened today to hear of the passing of our good friend and former colleague, retired Chief Inspector Dennis Ramsay last evening, 5th June 2021, after a long illness.
Cal Smith has kindly provided us with the following information about Dennis's passing:-
Dear BPS Colleagues,

On behalf of the BPS Senior Leadership Team, it's with deepest sympathy that I write to express condolences to the family, friends and former work colleagues of the late Dennis Ramsey, who sadly passed last night. Mr Ramsey served in the Bermuda Police Service for approximately 25 years retiring in 1993 at the rank of Chief Inspector.

He was a well-known Bermudian police officer who was responsible for guiding, supporting and providing mentorship to many officers during his tenure and will be fondly remembered as a policeman's' policeman, particularly because of his commitment to the local community, his family and his ability to lead from the front under challenging circumstances, while enabling others to learn, develop and flourish in their respective roles.

I will always remember his famous greeting after I got to know him, "how's the brother"? One night after a large, violent fracas inside of the Spinning Wheel Night Club, he alone used his initiative, courage and influence to shut down the entire establishment, coordinated the detention of the main offenders and encouraged everyone to leave the area.

He was an extraordinary individual and police officer and I ask everyone to take a moment to pause as we give thanks for his life, his exemplary service and commitment to the community, as well as pay our respects to his family

Sincerely

BERMUDA
POLICE
SERVICE
Retired Superintendent George Rose has provided us with the folllowing comments about Dennis:-
This is sad news indeed about 'Titan's' passing.
Job wise he was a solid police officer whom I had a great deal of respect for during the times we worked together in both CID and Narcotics.
I echo Cal's comments in all sincerity for a true professional. I had a lot of time for him during interviews and interrogation periods - he would nearly always obtain the sought after 'cough' at the end of a long session.
And how many can remember his frequent use of many terms such as 'discombobulation' - etc.
May he rest in peace, with so many a successful cases-closed to his credit.
EDITORS NOTE - Dennis was a valuable member of the Narcotics Team and was a member of the team featured in our Who, Where and When column as "The Gardening Brigade" CLICK HERE to view the article.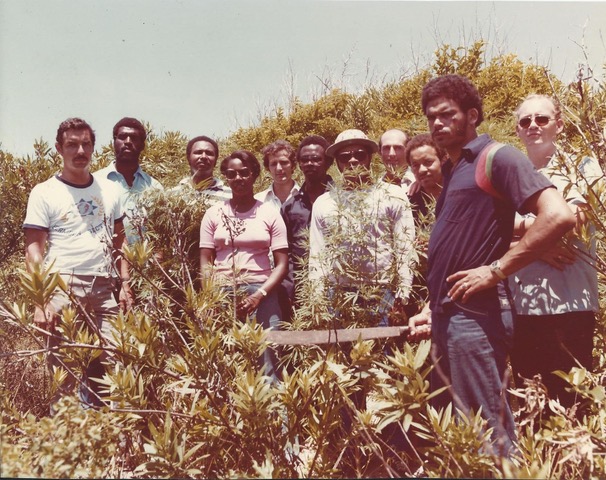 Gardening Brigade at a Major Narcotics raid in Southampton Parish
(l-r) Denis Brookes, George Jackson, Dennis Ramsay, Clara Saunders, George Rose,
Ken James, Norrell Hull, Dai James, Ralph Trott, Ronnie Smith and Nicky Dunn
I well remember Dennis when he joined the Police as a young super keen police cadet, fresh out of school, and was attached to Operations where I was on a Traffic Watch. Although young and inexperienced Dennis was in many ways "larger than life" and was clearly a young man with places to go. He was always keen to get out on patrol and get involved with the public in a positive way.
We extend our sincere condolences to Dennis's family and will provide funerald details as soon as we receive them